If you are interested in disposable cigarettes, then the high-quality lucid charge disposable vape kit will surely provide you with a long-lasting and satisfying vaping experience. The suction power of 7000puffs can
Meet the needs of most people.
The battery life of this disposable vape kit is great. And it is also equipped with 12ml of large-capacity e-liquid. Every drop of e-juice has been carefully formulated to bring you what it means that users can enjoy a long-lasting and satisfying vaping experience without having to constantly refill their devices.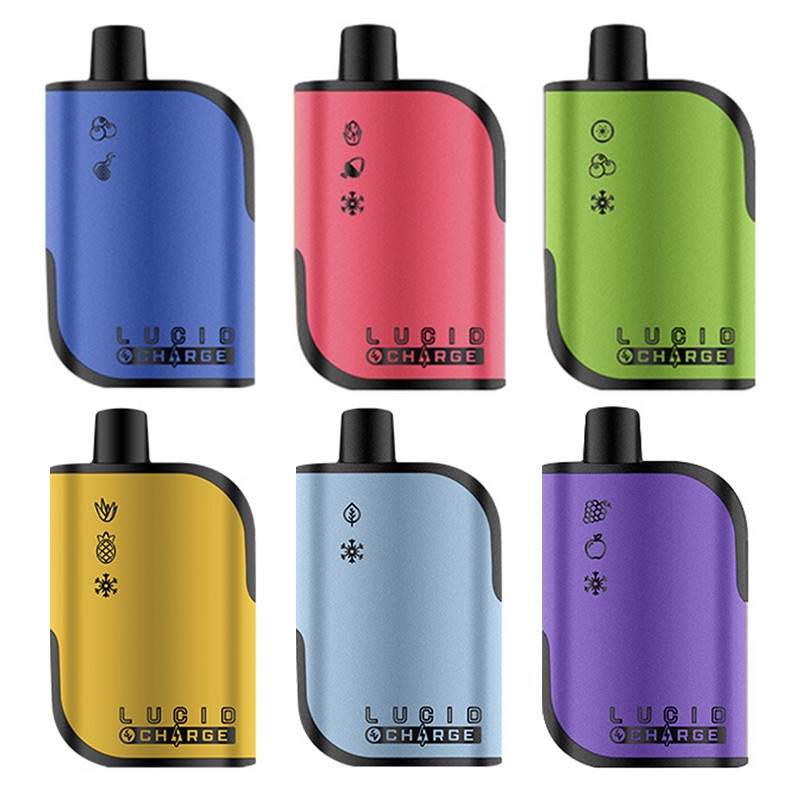 The stylish and compact body design makes it easy to carry and use anytime, anywhere. Everywhere is made of high-quality materials that are durable enough to extend the life of your device for longer hours of enjoyment.
The simple and clear operation settings are very friendly to novices in electronic cigarettes. The pump-to-ignition mechanism allows you to start vaping simply by inhaling. With no buttons to press or complicated settings to adjust, it's quick and easy.
Whether it is the long battery life, large capacity of e-liquid or humanized design, this device can provide you with a satisfying and enjoyable vaping experience.
More attractive new products are in our vape online shop, you are welcome to choose.
We also want to recommend more boutiques for you: