Lost Vape is known for pushing boundaries, innovative technology and craftsmanship. lost vape orion starter kit is the first pod system to use DNA chipsets. Through the collaboration between Lost Vape and Evolv, makers of DNA chipsets and Escribe software, it is easy to have high expectations for Orion DNA GO.
The measurements of the Lost Vape Orion DNA GO pod system is about 4 and a half inches tall (93mm), an inch and a half wide (37mm), and about a half an inch in thickness (13.5mm). It's small and compact, but it's gorgeous to look at. The pods for the Lost Vape Orion DNA GO are a 2ml capacity.
They're black in color but are translucent enough to see the level of your e-liquid. The DNA GO Chipset from Evolv works with their Escribe software. If you download the software from Evolv's website, you can utilize Escribe to upgrade firmware and customize your vaping experience by altering Low, Med, and High wattage settings and more. This device is a bit more than a standard vape pod system, and you can easily use it for DTL vaping, and a rather looser MTL vaping experience. The two pod types are the 0.25-ohm pod (better on vapor production, listed as a DTL pod and the 0.5-ohm pod (better for flavor, listed as an MTL pod).
Another lost vape pod Orion Q is made without DNA board, which makes it more economical than Orion DNA Go while retaining the precise process of Lost Vape and most of the same powerful functions as Lost Vape Orion DNA GO. Lost Vape Orion Q features a one-click design to provide a simpler Vape experience by removing the DNA board and power adjustment buttons.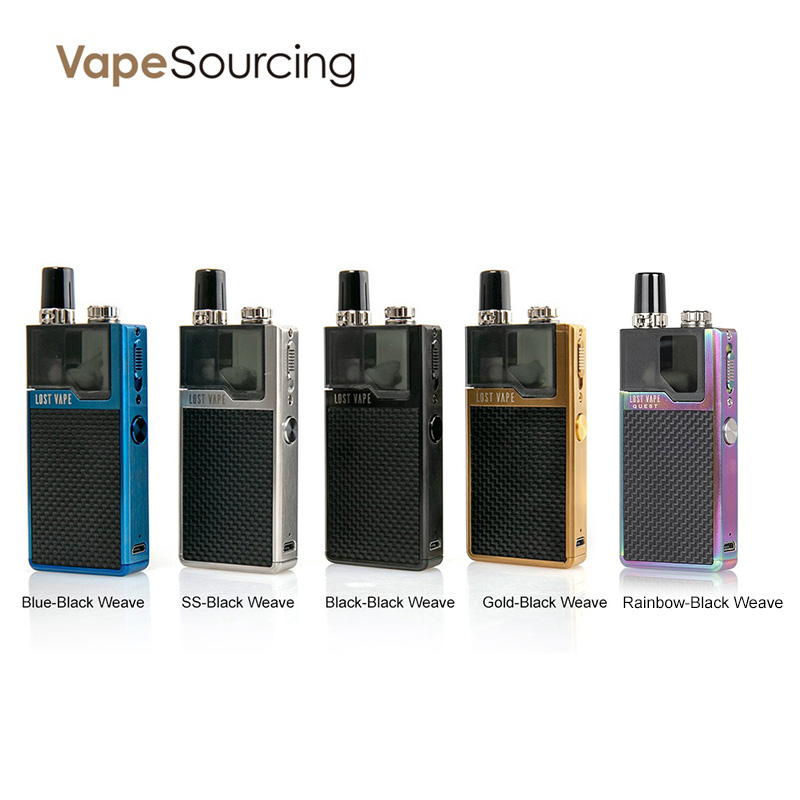 Should You Buy the Lost Vape Orion DNA GO Pod and Buy Lost Vape Orion Q?
If you want a pod mod system that will last you much, much longer than the other pod mods on the market, yes. Are you thrilled at all of the customizable features? Then yes. They are one of the best pod mods I've ever used. You can go to vapesourcing vape shop cheap to purchase!
>Related product:
https://vapesourcing.com/lost-vape-orion-q-battery.html
>Related article:
Vaporesso Best Touch Screen Kits-Vaporesso Luxe And Revenger X