Today I see the Uwell has released a new crown tank-Uwell Crown 4 Sub Ohm tank. Their original crown tank was a beauty and many people still think that is one of their favorites. But their later versions the crown 2 and crown 3 didn't quite live up to the original.
So let's come to see the Crown 4 regained the throne:
The base of the crown 4 tank has a condensate collector which will heat up and re-vaporize the condensate apparently making it leak free and self-cleaning. The bubble glass gives a tank capacity of 6ml or the included straight glass will give you 5ml. There is a top fill port accessed via the quarter turn to unscrew top cap. The Crown 4 base houses the adjustable airflow control ring. The coils are only for the Crown 4, as previous versions had coils which were not compatible with other Uwell tanks.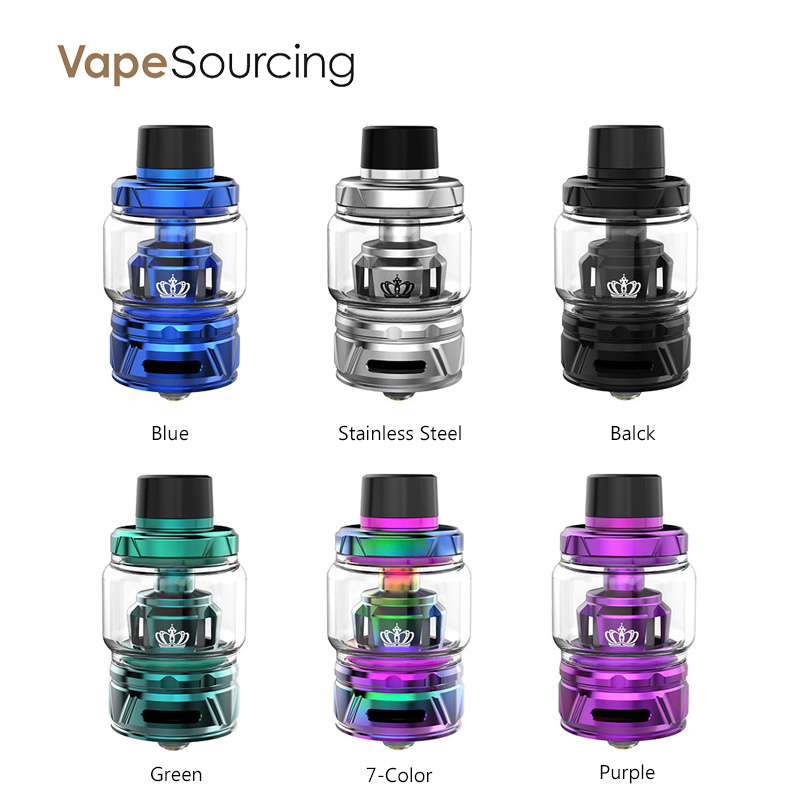 Uwell Crown 4 Sub Ohm Tank Specs
Size: 28×54.8mm
Capacity: 6ml (5ml with straight glass)
Material: Stainless steel, glass, silicone
4 coil options
Self-cleaning condensation holder
Quick unscrew top fill cap
Hand polished
Adjustable airflow
Then come back to see the Crown 3 tank:
The Uwell Crown 3 tank, in all of its newly reformed greatness, has many upgrades like the Crown 3 Coils Plug and Pull family. The Plug and Pull features a thread-less design and is simply perfect for the tank's 25.5mm base. The coils do not have to be screwed in, all you do is unscrew the base, pull out the old coil and plug (push) in the new one. It couldn't be any more simple. What makes these coils stand out from anything on the market is not only the Plug and Pull feature but the coils also have reinforced seals (o-rings) to ensure a leak-free fit. The Version III coils are vertical coils with triple vertical cotton as well for swift wicking and superb flavor.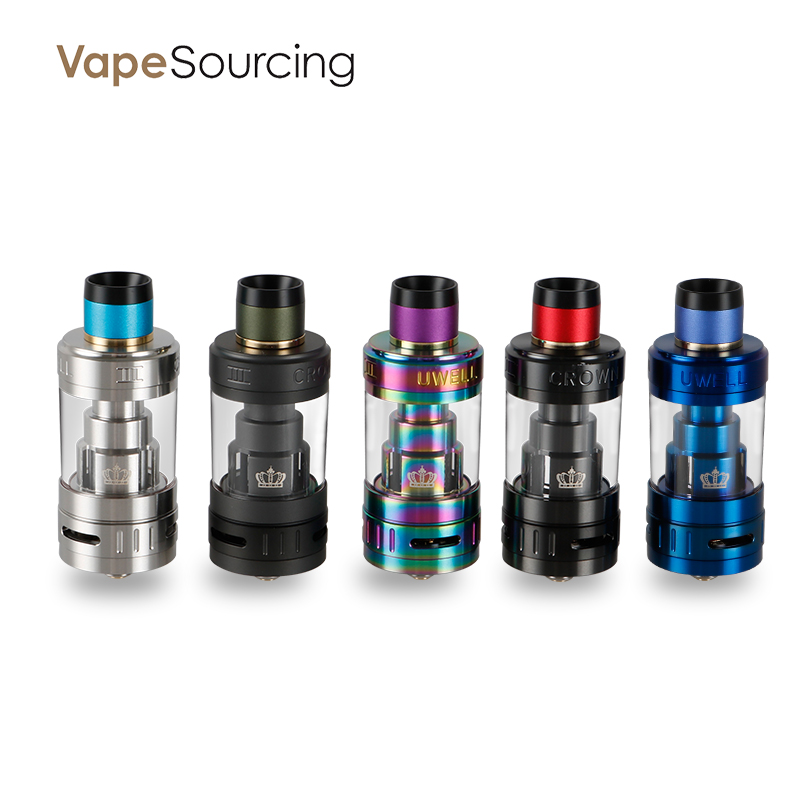 Uwell Crown 3 Sub Ohm Tank Specs
25mm Tank Diameter
5mL Juice Capacity
0.25ohm SUS316 Parallel Coil
0.5ohm SUS316 Parallel Coil
Stainless Steel Construction
Reinforced Quartz Glass
Crown 3 Tank Parallel Coil Design
Plug-Pull Replacement Mechanism
Anti-Leak Threaded Top-Fill Method
>>Where to Uwell two tanks: vapesourcing online vape shop have the two tanks!
Both two Uwell crown tanks are coming with stunning colors and beautiful designs. With all of the colors and simplicity of the two crown tanks will match perfectly with any mods you put it on. Hands down the Uwell Crown 3 tank and crown 4 are fit for your vaping King or Queen.
>You may also like:
https://vapesourcing.com/uwell-crown-4-iv-coil.html
>Previous article: