Today we can see that the vape sales online Vapesourcing has released a new Acrohm Fush product-It's the Acrohm Fush Nano Pod System Kit 550mAh.
Acrohm Fush Nano Kit is a new pod mod kit from people who bring us Fush mod. One of the main selling points of the Fush mod is the ability to shake the device and the color of the light that illuminates the mod transparency changes. Just like a vaping Glow-stick! So continue to join the trend of Pod mod from this Acrohm and create a pod version!
Basically the device contains a 550mAh internal battery that you can charge in just 40 minutes. The charging port is hidden in the base of the device. Simply pull out the base and expose the port. There are 2 power output options that you can change between these options, depending on how you trigger the device.
Acrohm Fush Nano is available in five colors: purple, green, blue, black and grey.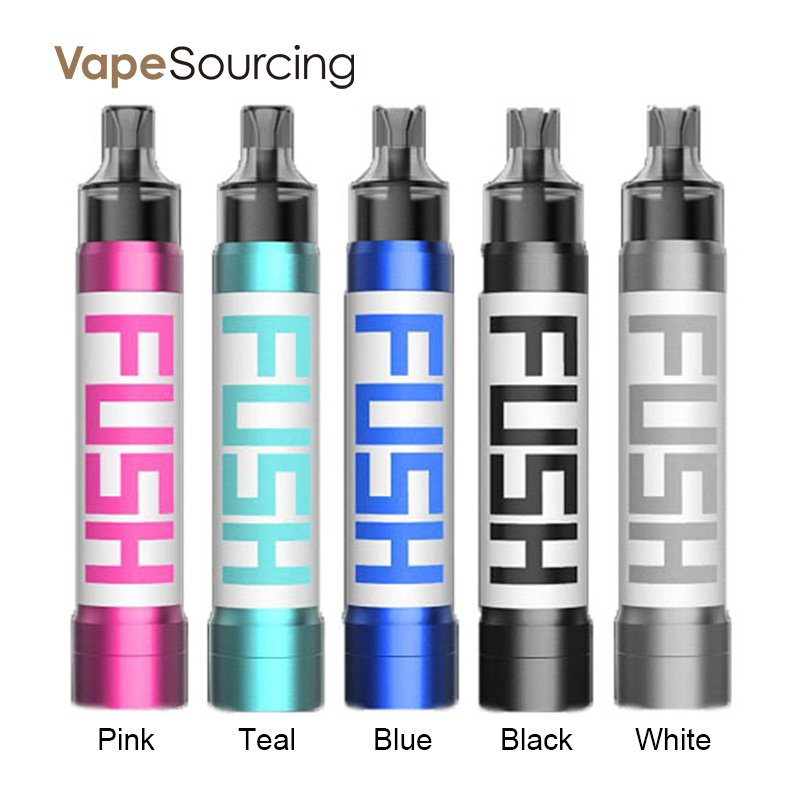 Also, look back the Acrohm Fush LED Semi-Mech Mod
There are a lot of things to watch about Acrohm Fush Semi Mech LED Mod. Single 18650 setup with direct power output and customizable light! Although it has the outline of the iconic mech mods, "Semi-Mech" Fush gives you a safer experience. High-quality Ace chipset with security features. If you are looking for a unique mod to add to your collection, choose Acrohm Fush.
Acrohm Fush most unique feature is its illuminated LED body. Like the lightsaber replica, Fush has a customizable LED body that is mounted in bulletproof polycarbonate (PC) material. Flick your Fush 2x to activate the lights and 3x to change the color. As the light is activated, your Fush will glow when you are in vape.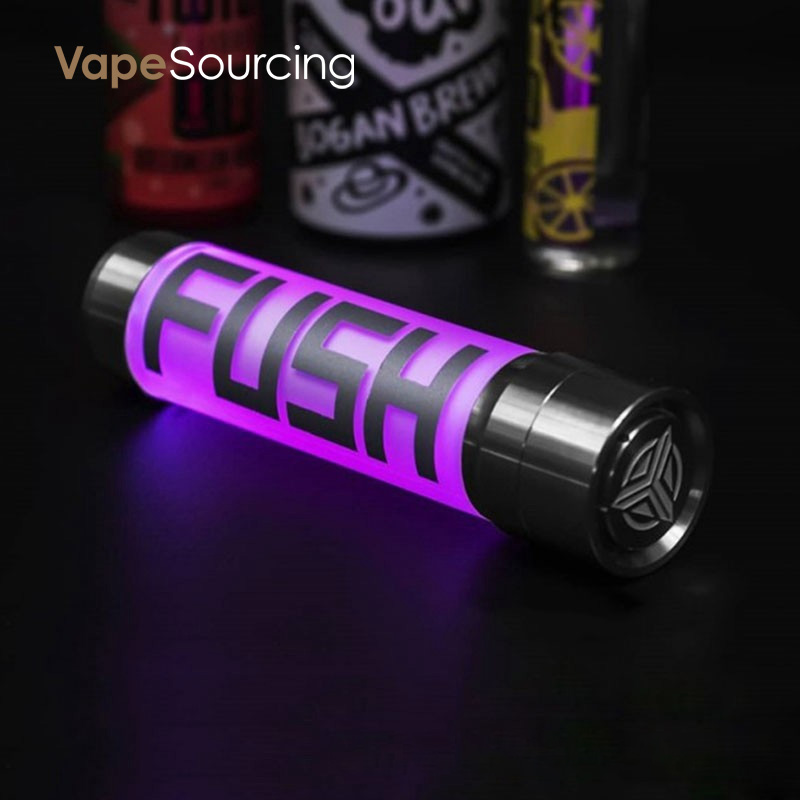 Use Fush to power your vape! Acrohm Fush design is inspired by the iconic mech mods. Single 18650 setup with a fire button on the bottom. It operates in bypass mode, giving you a mechanical direct power output experience. But the similarities are there. Fush is powered by the Ace chipset to provide the latest security features such as boxed mods. This allows you to use a sub ohm tank! With a suitable battery, Fush can deliver up to 40A and nebulizers as low as 0.07Ω.
>>You may also want:
>>Previous article:
Reviews About Augvape Intake Dual RTA & GeekVape Aegis X Mod