What makes Lemon Twist Liquids' peach juice so outstanding? A basket of sweet Georgia peaches gathered gently under the scorching summer sun, retaining the wonderful warm and juicy taste.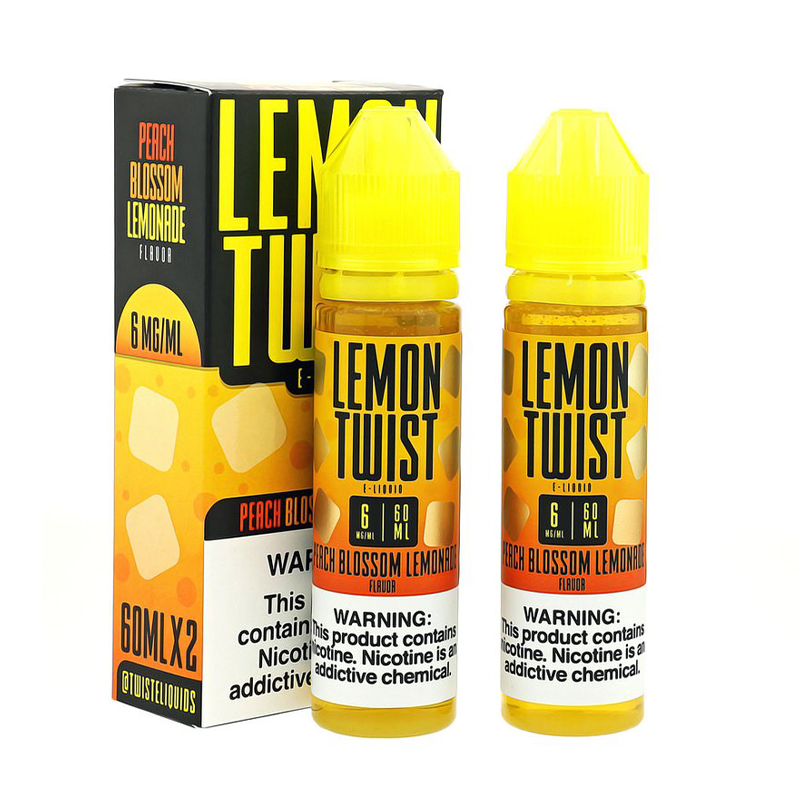 Features:
Two 60mL Chubby Gorilla Bottle
70% VG
30% PG
Made in USA
Available Nicotine: 0mg, 3mg, 6mg
Peach Blossom Lemonade by Lemon Twist E-Liquid is a refreshing mix of ripe peach slices and lemonade for a exhilarating summer blend.
Cut these sweet peaches into thin slices, then put them in a glass jug and prepare a wave of refreshing drinks to wash them. This delightful drink is a glass of freshly squeezed lemonade, refreshing, exuding a sweet taste, and a little sour lemon flavor.
Related pod you may prefer:
RPM80 Pro Pod