There is such a brand of dry tobacco called Lookah, known for its unique design. If you have ever bought products of this brand or know about it, you will find that almost all of its design inspirations come from animals. Therefore, each series released is named after various animals. This not only makes vape full of fun and becomes a kind of enjoyment, but also makes the brand itself form a unique style, which is difficult to be copied by others.
The new product released by Lookah Best Vaporizers is inspired by snails, called Q7 Mini E-Nail. There are eight colors: purple, neon green, black, red, orange, blue, yellow, and gunmetal. The main material of the fuselage is zinc alloy, which is a very light but very durable material that can prevent a certain degree of shock, dust and erosion, and maximize the use time of the device. Compared with the previous E-Nail, this Q7 Mini has been upgraded and improved in appearance and operation.
The connector of Lookah Q7 Mini E-Nail can be 14mm or 18mm, so it can be paired with devices of the same size. Compared with the previous version, the operation of the device is much easier. You only need to refer to the manual or youtube video to get started quickly. Press the button to start the device, and double-click the power button to adjust the voltage setting. Lookah Q7 Mini has a built-in 2000mAh battery, which can last long enough for a single charge and is very durable.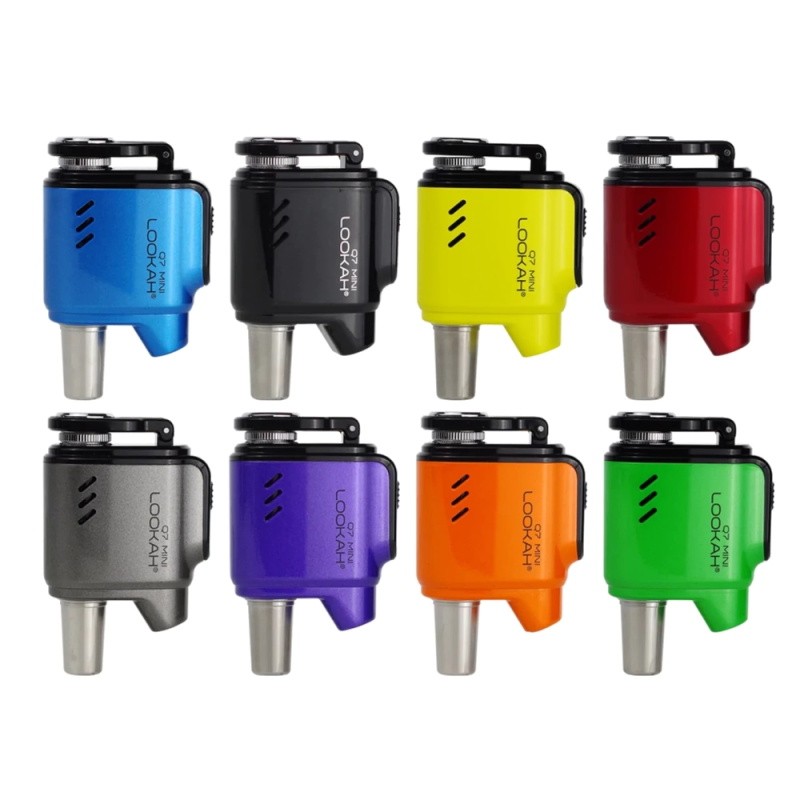 Specifications:
Size: 66.59233.2mm
Battery: 2000mAh
Connection: 14/18mm
Temperature: 200°-750°F
Material: Zinc-Alloy
Operation: Button-Activated
Charging: Type-C Port
Features:
Sturdy Magnetic Tip
Compact Electric Wireless Nail
Two Adjustment Buttons
Removable and Replaceable Coils
Palm-size and Portable
Long-lasting 950mAh Battery
Full Quartz Heating Element
Removable Silicon Sheath Downstem
OLED Display Screen
Recommended Products:
naked lava flow vape juice
naked 100 brain freeze e juice
Read More Related Articles: https://vapefr.uk/flavor-poker-face-ijoy-lio-capo-4500-puffs/