Looking for a convenient, long-lasting vaping solution? Look no further than the Lost Vape Orion Bar 10000. This rechargeable disposable vaping device redefines convenience and performance in one sleek package.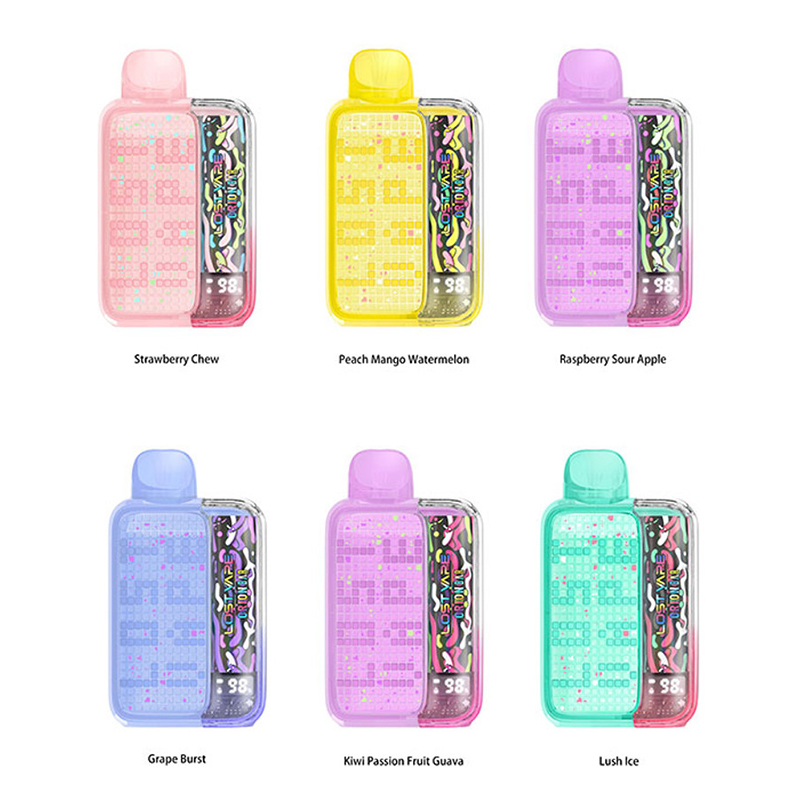 Smart Display and Mesh Coil: The Lost Vape Orion Bar 10000 isn't your ordinary disposable vape. It features a smart display that keeps you informed about your vaping experience. Plus, it comes equipped with a high-quality mesh coil, ensuring every puff is flavorful and satisfying.
Impressive E-Liquid Capacity: With a massive 20ml e-liquid capacity, this device keeps you vaping for extended periods. No need for constant refills, which can be a hassle with other vapes.
Nicotine Satisfaction: Each Orion Bar 10000 puffs contains 5% nicotine, delivering a strong and satisfying hit that's perfect for those transitioning from traditional cigarettes.
Long-Lasting Battery: Powered by a robust 650mAh battery, this device can deliver up to 10,000 puffs on a single charge. Say goodbye to constantly recharging your vape throughout the day.
Adjustable Airflow and High-Performance Coil: Customize your vaping experience with adjustable airflow. The 1.0 ohm mesh coil atomizer ensures excellent vapor production and flavor.
Quick and Convenient Charging: Thanks to Type-C charging, recharging your Orion Bar 10000 is quick and hassle-free. Get back to vaping in no time.
A Flavor for Everyone: With 10 different flavors to choose from, there's something to suit every palate. Whether you prefer fruity, menthol, or classic tobacco flavors, you'll find it here.
Safety First: We advise caution when dealing with rechargeable batteries. Proper battery care and handling are essential for your safety. Always follow safety guidelines and store and dispose of batteries responsibly in accordance with local laws and regulations.
At Midwest Goods Inc., we prioritize safety, and we want you to enjoy your vaping experience responsibly. Mishandling your device can have consequences, and we encourage users to exercise care and diligence in their vaping journey.
Experience the future of vaping with the Lost Vape Orion Bar 10000, available at the best online vape store. Enjoy convenience, flavor, and satisfaction like never before.