Today I would like to introduce you to the latest products from a leading brand in the industry, VOOPOO. Many people may have learned the relevant information long before the product was released. Although various versions of this new electronic cigarette have been circulated on the Internet, there are predictions by youtuber, and sample evaluations by Instagram bloggers, I still I want to give you some other details about it once again.
The VOOPOO Argus P1 Pod Kit is available of vape brand at a very reasonable price. From the appearance point of view, it is a big change and breakthrough for the VOOPOO brand. The material is half zinc alloy and half translucent plastic. Of course, you don't need to worry about the quality of the material, because VOOPOO has always guaranteed the highest manufacturing quality, presenting impeccable vaping devices.
In addition to its beautiful appearance, VOOPOO Argus P1 also has excellent performance worthy of praise. In the pod cartridge section, two different blocking coils can be installed. You can choose 0.7ohm or 1.2ohm for DTL vape or MTL vape according to your preference and actual situation. In addition, when you receive the Argus P1, you will be pleasantly surprised to find that it is even less than half the size of your palm, you can easily hold it in your hand or carry it out easily, either way, it can reach your requirements.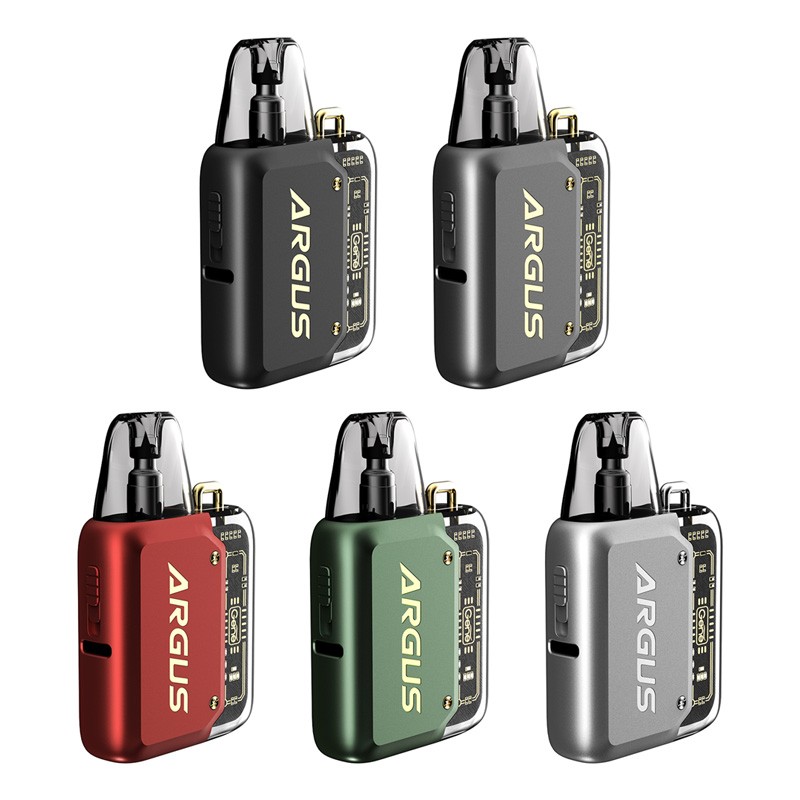 Specifications:
Dimensions: 74.646.717.4
Pod Capacity: 2mL
Pod Material: PCTG
Battery: 800mAh
Wattage Range: 5-20W
Voltage Range: 3.2-4.2V
Operation: Draw-Activation
Charging Port: USB Type-C
Features:
Six Safety Protection
Patented Leak-Proof Design
Adjustable Airflow Control Switch
800mAh Built-in Battery
GENE. AI 1.2 Chip
Auto Sensing Power Adjustment
ITO Atomization Tech
Compatible with Argus Pod
Fashion Lanyard Loop
Recommended Products:
VOOPOO Argus Pod Cartridge
buy naked brain freeze
Read More Related Articles: https://vapesecig.net/designed-for-aesthetics-vaporesso-xros-3/