Hey there, vape enthusiasts! Today, we are excited to bring you an in-depth review of the Uwell AZ3 Caliburn Pod Kit, the latest innovation from the renowned Uwell vape family. If you're on the hunt for a top-notch Pod Vape Kit that guarantees a satisfying vaping experience, the AZ3 Caliburn should definitely be on your radar.
The Caliburn AZ3 is the second ZEGA form factor product. The battery capacity is 750mAh, it is charged by Type-C charging port, and supports 2A fast charging. It is very durable as it uses PCTG and Aluminum alloy which adds to the overall aesthetics.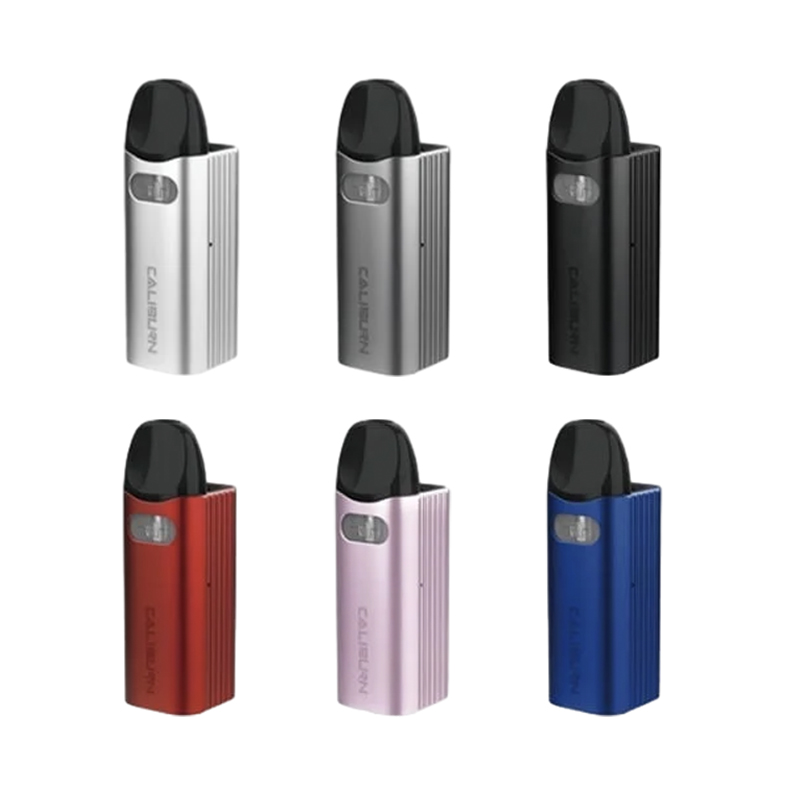 Specifications:
Materials: Device: AluminumAlloy / Cartridge: PCTG
Dimensions: 68.9 mm × 23.8 mm× 23.6mm
Net Weight: 39.5g
E-liquid Capacity: 1.8 ml
Output Power: Maximum 17 W
Meshed 1.0 Ω CALIBURN A3 Refillable Pod (spare)
Battery Capacity: 750 mAh
It has a liquid capacity of 1.8ml and a maximum output of 16W. The Caliburn AZ3 comes preloaded with a 0.8 ohm FeCrAl mesh coil and has a spare FeCrAl mesh coil with 1.0 ohm resistance.
Battery
CALIBURN AZ3 adopts a one-piece body design, showing minimalist charm. The upgraded 750mAh battery and compact size reflect the core concept of MEGA products: smaller body size, larger battery.
At the same time, CALIBURN AZ3 uses a Type-C charging port and supports 2A fast charging, which helps to complete charging quickly. With a lanyard hole for ultimate portability. Great for everyday use or as a backup when traveling. This device is ideal for vapers looking for a tight draw and a limited DTL draw.
Coil
The coil is optimized for high nicotine and nicotine salt e-liquids, resulting in rich and satisfying flavors with every puff. Convenient Refill and Adjustable Airflow: Uwell understands the importance of convenience when it comes to vaping.
The Caliburn AZ3 kit features a user-friendly top-fill system that allows you to easily refill your e-liquid without any mess or hassle. Additionally, the device offers adjustable airflow controls, giving you the freedom to customize your vaping experience to your liking. Whether you prefer a tighter mouth-to-lung suction or a looser direct lung blow, the Caliburn AZ3 kit has you covered.
Summary
The Uwell Caliburn AZ3 pod vape kit online is a handy pod that's perfect for on-the-go and designed with ease of use in mind. It is powered by a built-in 750mAh battery that can deliver up to 17W of power.
Ready to dive into the world of the AZ3 Caliburn? Head over to the Uwell website or your favorite authorized retailer to grab your own and embark on an unforgettable vaping journey with the Uwell Caliburn AZ3 Pod Kit!