If someone asked me to recommend a powerful yet stylish and classic vape kit for him, I would definitely recommend the geekvape z200 vape kit without hesitation. It has excellent performance and stylish design to bring you a perfect experience.
The core of this kit is the geekvape z200 box mod. As a high powered cassette machine, it is capable of delivering up to 200 watts of output, making it ideal for cloud chasers and vapers who prefer a warm, satisfying vape. It features a large OLED display on the front that shows you all relevant vaping information, including wattage, temperature, resistance and battery life, allowing you to easily see everything about your device.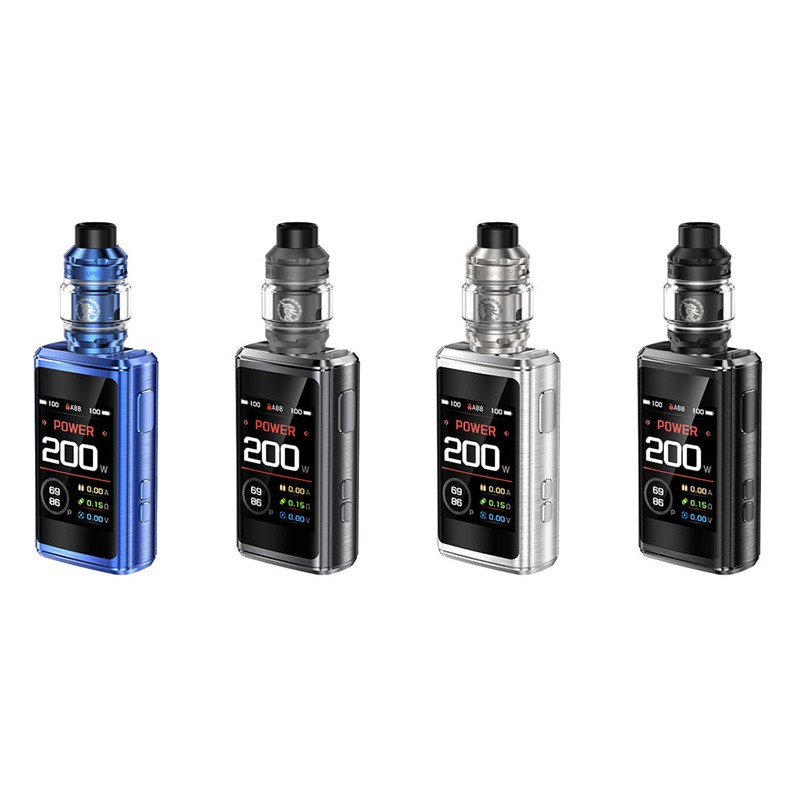 An advanced chipset is the soul of this device, capable of offering a range of vaping modes and settings to suit any preference. This includes temperature control mode, which allows you to set a specific temperature for your coils, avoiding dry burning and burning the coils, and variable power mode, which allows you to adjust the output power to suit your preferred style of vaping.
In order to ensure your safety, it provides safety protection functions including overheat protection, short circuit protection, overcharge protection and low voltage protection, to ensure that you can smoke electronic cigarettes safely and securely. Additionally, the mod has a variety of customization options, including the ability to change the colour of the display and the option to set a custom trigger timeout.
The Z Subohm Tank included in the set is a high-quality tank that works seamlessly with the Z200 Mod. It has a large capacity of 5ml of e-liquid. You can smoke longer without refilling, and use Geekvape's innovative Z-Series coils, available in a variety of resistances to suit any preference. The canister also features an adjustable airflow system that allows you to customize your vaping experience by adjusting the amount of airflow through the coil. This affects the amount of vapour produced, as well as the taste and throat hit of the e-cigarette.
Whether you're a cloud chaser, a flavour chaser, or just looking for a reliable and powerful vaping device, the Geekvape z200 vape kit is a great choice.
More attractive new products are in our best online vape store, you are welcome to choose.
We also want to recommend more boutiques for you: