Brand new VOOPOO is now coming! I can say for sure that this new product from VOOPOO will not disappoint, and it will end the year with the best works. Different from the design of any previous series, this is a brand-new attempt. You will hardly see the shadow of previous products in this new product. It is like a reborn, which is very surprising. At present, most platforms have been launched one after another, and you can buy this vaping device soon.
Buying vape online is the first batch of online stores to release new product information after VOOPOO, so you can learn detailed information here. Doric Q is the name of the product. From the appearance, it is visually comfortable, but at the same time you will feel amazing. The color is not a dark tone that makes people feel depressed, but a variety of bright solid color designs. Only vertical stripes are added to the surface of the device, which will give you the most comfortable feel when holding the device in your hand.
VOOPOO Doric Q has a crystal-clear appearance, and the overall use of PC materials has both wear resistance and aesthetics. Built-in 800mAh battery, charged via USB-C, the whole charging process is very fast. When the vape juice is used up, it can be filled from the side without leakage. In addition, you will find that there is no button or screen in the whole body, which is completely easy to use for beginners of electronic cigarettes. There are powerful functions under the cute appearance of Doric Q, and you will feel the strong impact it brings to you during use.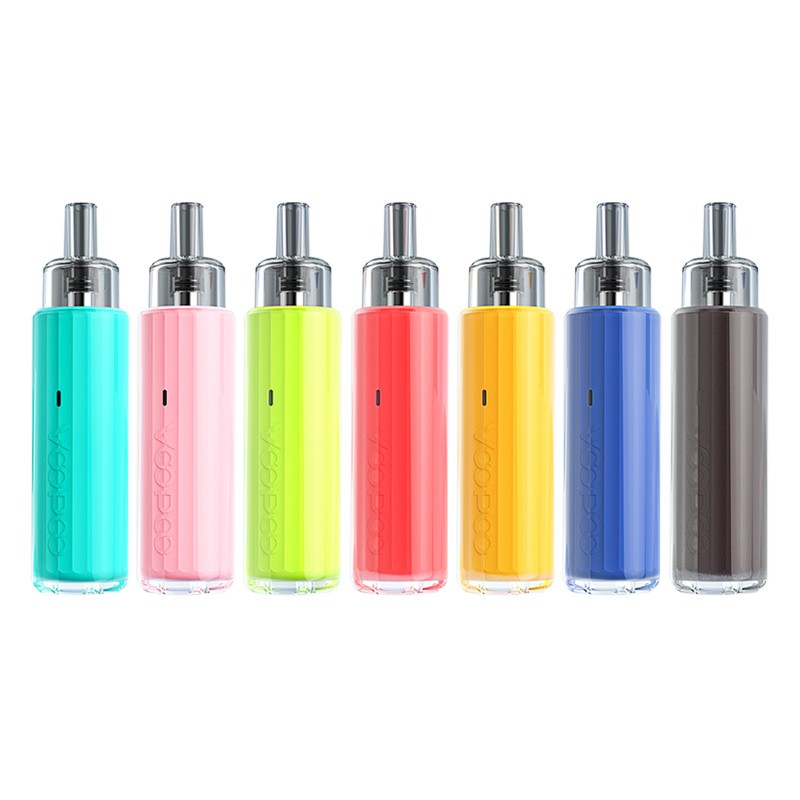 Specifications:
Dimensions: 95.6*23.2mm
Battery: 800mAh
Pod Capacity: 2mL
Resistance: 0.6-3.0ohm
Voltage Range: 3.2-4.2V
Material: PC
Operation: Draw-Activated
Charging: Type-C Port
Fill System: Side Filling System
Features:
Visible 2ml Capacity
Easy To Fill
Overtime Protection
Intelligent Power Matching
Type-C Fast Charging
Auto-Draw Activation
Low Battery Protection
ITO Anti-Leakage Structure
Long Lifespan Cartridge
Recommended Products:
lookah unicorn mini
elf bar 5000 ultra
Read More Related Articles: https://vapefr.uk/awaken-your-sense-puff-daddy-vape/