SMOK has a new version of the G-Priv kit, the G-Priv 3 SMOK. Following the G-Priv and G-Priv 2 kits, we hope that G-Priv 3 will have some meaningful improvements. So how is he different from SMOK's new MAG series SMOK MAG P3 Kit? Let's take a look together!
smok ecig G-Priv 3 is available in 4 colors: black, prism gold, fuchsia, and prism chrome:
G-Priv series modules usually have a touch screen interface, which is housed in a compact but small body. This version has a larger screen, an updated software interface, and a new IQ-G chipset. As with previous models, you will need a 2*18650 battery and the output power can reach 230W. You can use variable wattage, temperature control, taste mode, preheat settings, and even use the password function.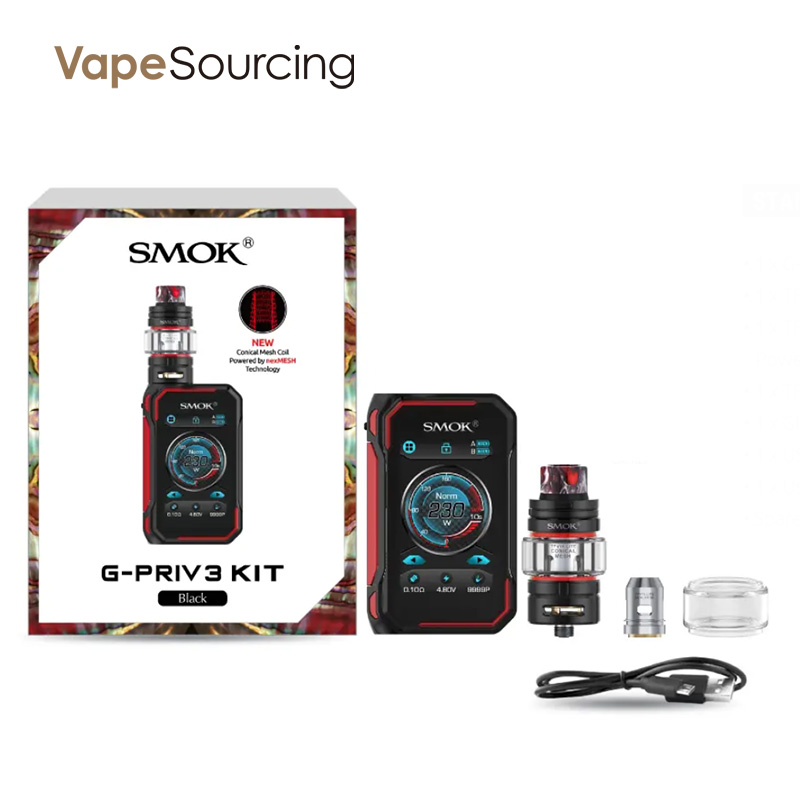 There is also a bar for fire protection functions on the side and an additional screen lock button. Another update is that the USB port is now a Type C port with a 2A fast charge rate.
The G-Priv 3 is including the TFV16 Lite SMOK. This is based on the smaller SMOK TFV16 fuel tank. The coil appears to be a new series of Lite tanks including a 0.2ohm NexMESH tapered mesh coil and a 0.15ohm dual mesh coil. The tank has a lockable top swing filler cap and adjustable bottom airflow.
The Mag P3 SMOK kit is also available in four colors:
Mag P3 SMOK Kit is a more robust version of its previous Mags. It is dustproof, shockproof and waterproof, and its IP67 protection rating is expected to be immersed in 1m of water for 30 minutes. With a truly ergonomic grip gun design. With the new intelligent IQ-M chipset, it can emit power up to 230W and has an ultra-fast flash speed of 0.001 seconds.
This new MAG P3 device also has a power-saving stealth mode and several other modes trigger buttons and have an optional password lock function on the 1.9-inch high-definition touch screen.
SMOK MAG P3 includes a 9mL SMOK TFV16 tank, equipped with a new TFV16 tapered mesh 0.2ohm coil, adjustable bottom airflow, dual-slot holes and rotating top-fill design.
 
So do you think Smok G-Priv 3 has defeated SMOK MAG P3 Kit? Which one is the best vape mod starter kit?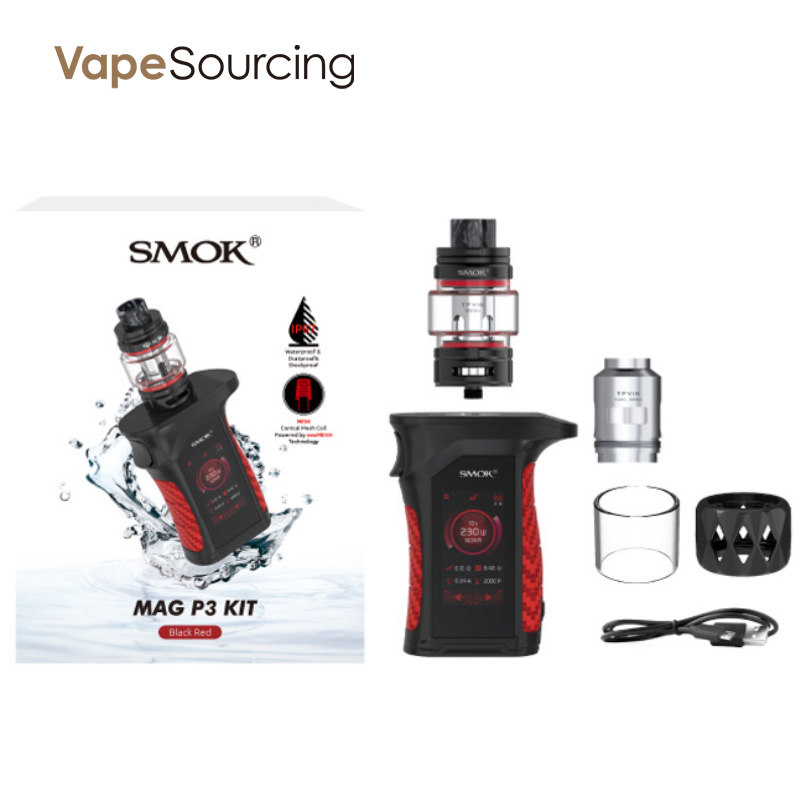 >>Previous article:
What's The Difference Between SMOK FETCH MINI And Vaporesso Degree?