The DotMod dotStick Revo Kit, available at vape shop online for the lowest price, is the world's first e-cigarette without a battery, giving you endless possibilities. With the creation of this battery, the manufacturer Dotmod has managed to extend the life of the battery many times over. Specifically, you can top up about 15,000 times, which is an impressive number. This unexpected innovation occurred in the product's battery. Yes, it's a built-in pod mod again, but it's not the lithium-ion batteries we're used to. Instead, it is equipped with an extremely modern "supercapacitor", although the capacity is only about 700mAh, but it is enough to surprise you.
The eye catcher is that the DotMod dotStick Revo pod vape kit retains the same slender cylindrical design as the previous version, but this time the innovation is a translucent, transparent plastic design that allows you to see through its embossed logo, extremely luxurious and attractive. The varied, impressive and luxurious color palette reminds us of the color schemes of the major fashion brands in the world.
DotMod dotStick Revo continues with the previous approach, the burn button will be adorned with the company logo and surrounded by smart battery indicator LEDs in blue, green and red light colors. The capacity of the cartridge is quite stable, 3.5ml is still plenty, and it can be pumped for a whole day. It is very convenient to add air holes on the side to minimize the possibility of oil leakage.
The dotStick Revo features a flat 510 drip tip that provides better MTL suction, delicious, round and full, and a smoother mouthfeel. A Dotstick version of the occ is available, and this time it comes with a brand new 0.9ohm occ that offers the best MTL feel ever. Adjusting the vents is now easier than ever, with a neat slider on the body. The trump card here is that it can be charged instantly, only about 5p. The manufacturer will sell you a 5v-6a strength charging cable separately to use with it.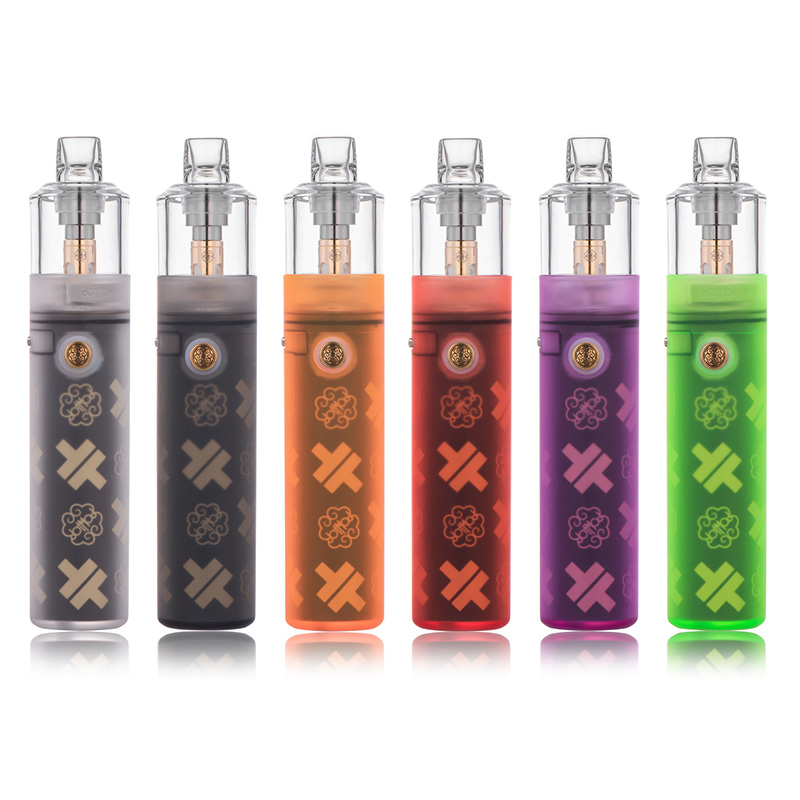 Features:
Supercapacitor equivalent to a 700mah lithium-ion battery
3.5mL dotStick V2 Tank (clear PCTG)
5w – 35w output range
Compatible with all 0.3 ohm or higher dotCoils (dotAIO V2 & dotTank 25mm)
5-minute charging with any 30w + charger (sold separately)
Available in 6 colors (Clear, Smoke, Green, Orange, Red, and Purple)
Specifications:
Body material: Matt plastic
Battery capacity: 700mAh
capacity: 3.5ml
OCC: 0.3/0.7/0.9ohm
Output power: 5-35W
Resistance: 0.3-3ohm
Protection: Anti-Low/High Resistance, Anti-Overheating, Anti-Short Circuit, Anti-Overcharge
Connection method: Magnetic
Color: 6 colors
Recommended Products:
hawaiian pog
naked crisp menthol
Read More Related Articles: http://vapesecig.net/fruity-favors-juice-head-blueberry-lemon/