The Dovpo Peaks Kit is a more lightweight, lightweight design pod starter kit recently released by the Dovpo brand. When it comes to lighter shapes, it's worth mentioning the Vaporesso Aurora Play Pod Kit. In the case of the same concept of shape design, what is the difference between them? Let us find it!
This Dovpo Peaks is actually a pod starter kit instead of a pod system kit because the coils are replaceable, unlike the Vaporesso Aurora Play Kit. The shape design was inspired by the Zippo lighter. Some might call it a copy or clone of Aurora Play. It is difficult to explain whether it is true or not. In fact, now you have an extra option if you like this design!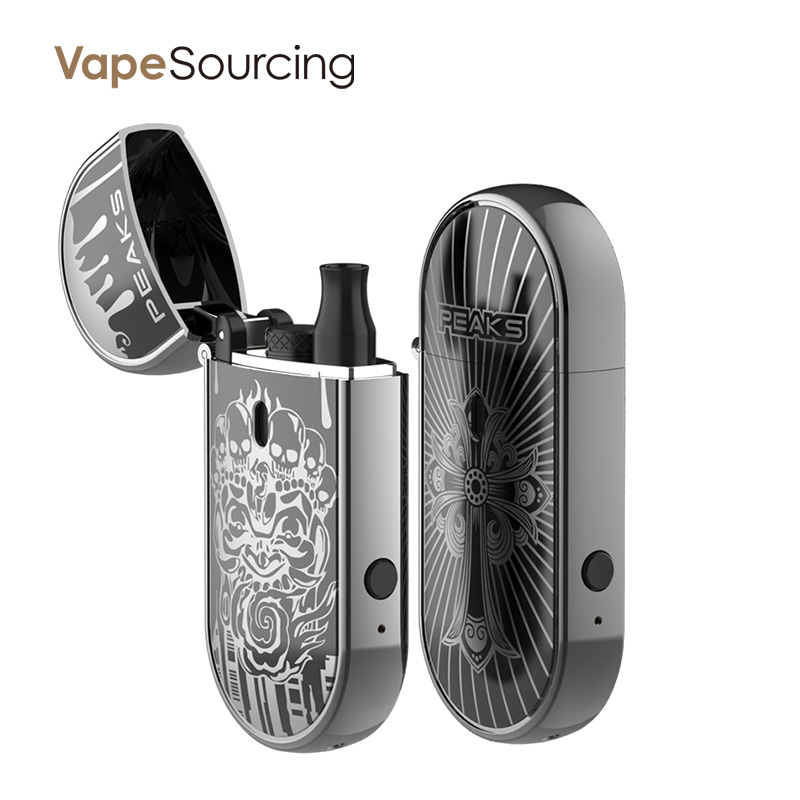 The outer casing is made of a zinc alloy material, so the surface is smooth and lightweight. On the side of the unit, you have a start button to activate the Dovpo device and operate, and the indicator will alert you to the battery status by flashing a different color. By the way, the C-type charging port at the bottom will also provide you with more convenience. The pod is made of PCTG material so you can clearly see the level of juice inside it because of its transparent function. The top-fill design can also be easily refilled when needed, but you need to unscrew the port cover first.
Two replacement coils are included in the Dovpo Peaks package. 0.8-ohm mesh coil for DL ​​atomization, 1.4-ohm ceramic coil for MTL atomization.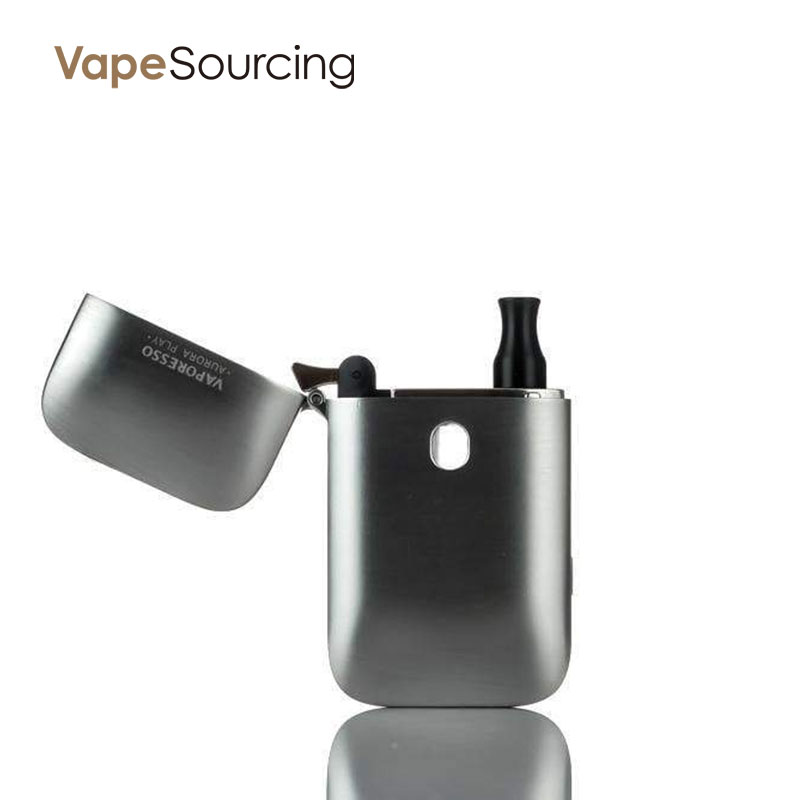 What is the difference between Dovpo Peaks and Vaporesso Aurora Play Kit?
1. Size:
The Vaporesso Aurora Play Kit measures 78.8 x 43.7 x 15.5 mm and the Dovpo Peaks is 39.0 x 89.8 x 18.4 mm. So the Dovpo Peaks Pod kit is more portable and compact.
2. The Pod
The pod of the Aurora Playback Kit is not removable, so you cannot replace the internal coil. As for the Dovpo Peaks pod, you can install two coils to your liking.
3. Output
The output range of these two kits is different. The maximum output of Vaporesso Aurora Play is 20w, while Dovpo Peaks is 15w. Then the actual output depends on the coil you are using.
Now you can find it in our online vape shop Vapesourcing.com.
>You may also want:
>Previous article:
Freemax GEMM Kit Review: A Big Success After Freemax Twister