Geek Bar B4000 Disposable Vape comes to vape near me with a fresh idea. It is shaped like a small suitcase, with a square box shape and a variety of bright colors, making it tempting to hold it in your hand all the time. The lower part is designed with threads to prevent it from being accidentally dropped due to the slippery feel, which is very user-friendly.
The Geek Bar B4000 Vape Disposable comes with a 1.2ohm built-in coil and is pre-filled with 10ml of 5% nicotine e-liquid. The 1050mAh built-in battery can get you 4000 puffs of puffs. Geek Bar has been proving the brand's tonality with products that focus on giving you the ultimate feel and throat hit.
Geek Bar B4000 Vape's rich flavors allow you to have a variety of choices, and the new flavors have also been well received. These creative, comprehensive flavors can give you a fantastic vaping experience. You must not miss it.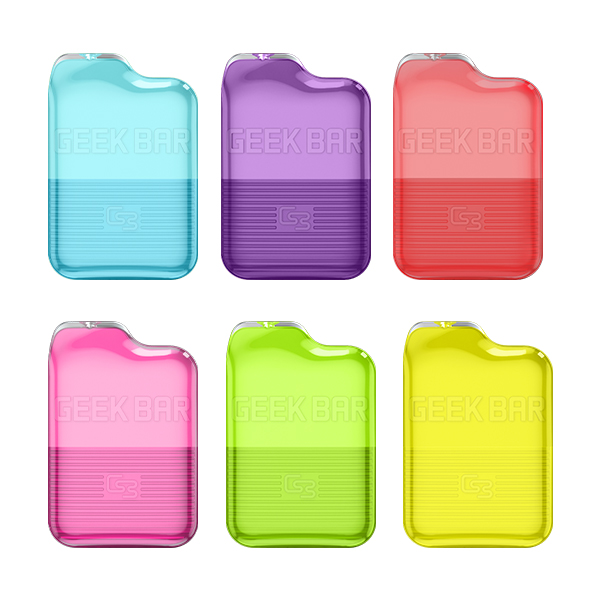 Specifications:
E-juice capacity: 10ml
Size: 50.6mm21mm75.5mm
Nicotine Strength: 5% (50mg)
Battery: 1050mAh
Puff counts: 4000
Geek Bar B4000 Features:
Serve As Many As 4000 Puffs
Stainless Steel Material
5% Nicotine Strength
10ml Pre-filled Capacity
1.2ohm Built-in Coil
1050mAh Built-in Battery
Flavors:
POLAR ICE MINT: A cool mint-scented breeze on your face in summer
PINEAPPLE COCONUT MILK: Sweet and fragrant mangoes fall into a swirl of coconut milk
STRAWBERRY LEMONADE: The combination of tart lemon and sweet strawberries is delicious and tempting
WATERMELON ICE: Chilled watermelon can open up all your senses
BERRY TRIO: A sweet, fruity scent to keep you in a good mood all day
PEACH MANGO GUAVA: Juicy ripe peaches, mango and guava fill your palate
Recommended Products:
0mg nicotine vape juice
60 nic vape juice
Read More Related Articles: https://vapesecig.net/seeing-the-future-vaporesso-luxe-x-kit/