Uwell is a popular brand of vapesourcing, known for innovative ideas and modern technology. Uwell Sculptor is the latest product to be launched, and it can be seen that this time Uwell is ready to hit the entire vape market. Whether it is the appearance or the matching functions, it is uniform and ingenious, and you can feel the sincerity from the Uwell design and R&D team.
The shape of the Uwell Sculptor is very impactful, and you will never imagine that it is an electronic cigarette that can be vaped at first sight. Although it is in the shape of a regular pod system kit, the exterior of the device is plated with zinc alloy and copper for a premium look. On such a hard and textured shell, the unique patterns of the Middle Ages are engraved, which makes the Sculptor Pod like a classic work of art. At the same time, Uwell Sculptor can also be used with a chain, whether it is hung around the neck or on the bag, it is a combination that adds points to your daily wear.
The Uwell Sculptor Pod Kit has a maximum output of 11W, and the 1.2ohm mesh coil can fully burn, atomizing the e-liquid you add to the device into delicious smoke. You can't find a button on the device, just activate it directly with a puff. For beginners or those with some vape experience, Uwell Sculptor is a very good choice, and the device is also very economical and environmentally friendly. No matter from which point of view, it is a product worth buying and collecting.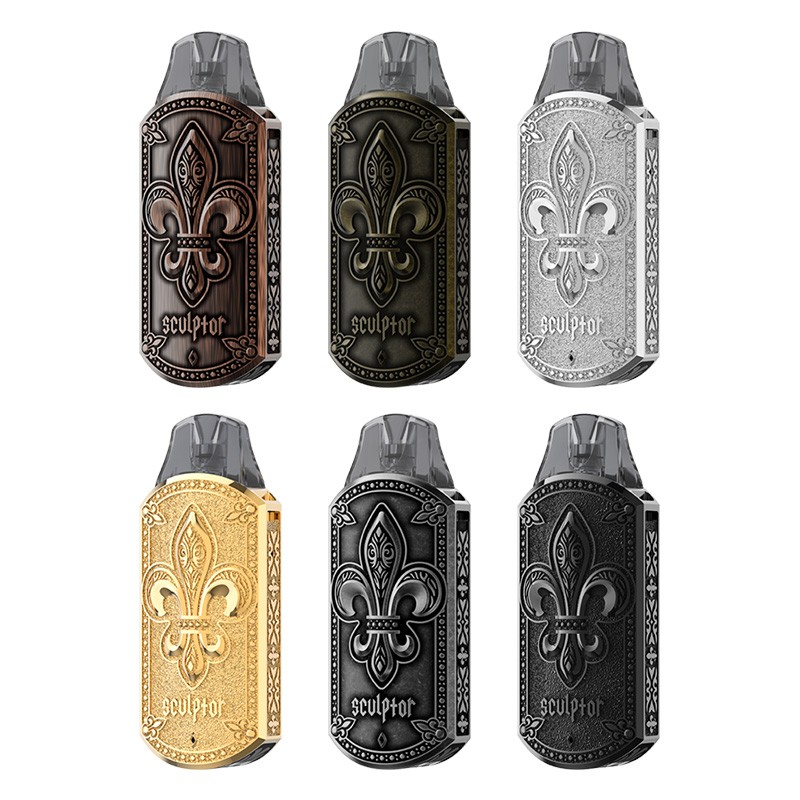 Specifications:
Battery: 370mAh
Wattage: 11W
Pod Capacity: 1.6mL
Firing: Draw-Activated
Coil: Integrated 1.2ohm Coil
Features:
Solid pod connection with magnets
Matte electroplating brings antiqued style and unique grip
Necklace makes it an exquisite accessory
PRO-FOCS flavor adjustment technology
Metal embossment shell embodies power and artistry
Recommended Products:
voopoo argus mt
fume vape online
Read More Related Articles: https://vapesecig.net/love-me-love-vessel-base-charger/