Iced Pink Punch is one of those eliquids that you have to vape when the weather gets hot during the summer. And this vape juice tastes organic and flows effortlessly on the taste buds. You can vape Iced Pink Punch all day long and not get bored. Iced Pink Punch also has a pleasant and long-lasting after-taste.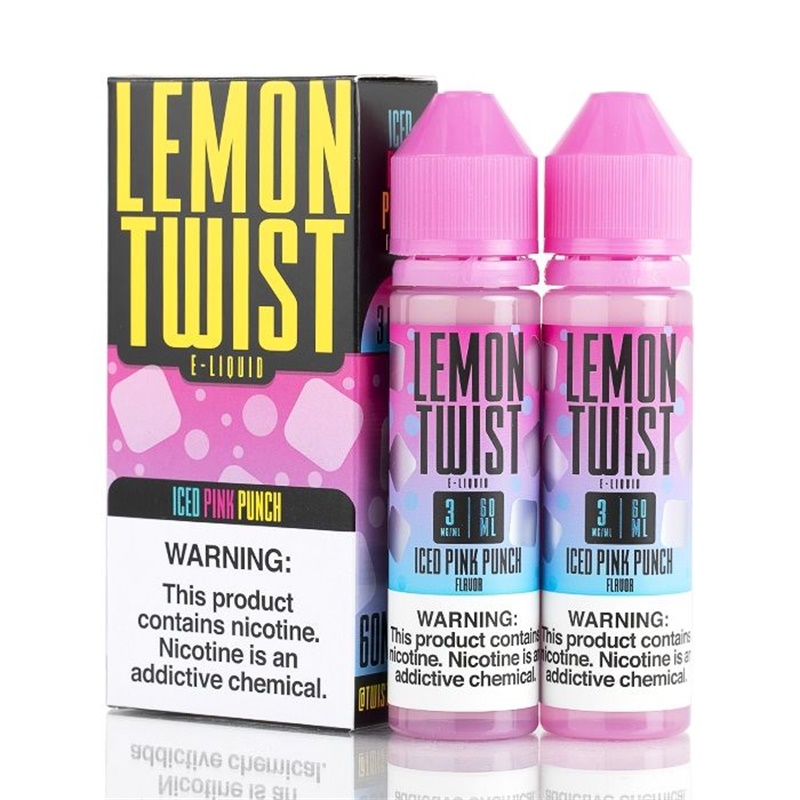 Parameters
Bottle Size – 120ml (2x60ml)
VG/PG Blend – 70/30
Nicotine Level – 0mg, 3mg, 6mg
Flavor Profiles – Pink Lemonade, Menthol
Lemon Twist Iced Pink Punch has a pleasant inhale and exhale. When you inhale, it is the taste of the pink lemonade flavor that comes alive. The inhale tastes just like a sip of freshly made fresh lemonade.
And when you exhale, it is the taste of the menthol flavor that fills the mouth. The menthol flavor has that coolness that mint is known to have.
Other device we recommend:
usa warehouse