I love everything in Geekvape's line of pod system kits. In fact, from the production line of pod kit, you can see a brand's intention and technological innovation ability. Geekvape's products in recent years will not make you feel that it is a monotonous and unified design, but you can feel full sincerity and brand tonality. From the shape design to the constantly updated and upgraded product features, you will be amazed.
Geekvape AU is short for Geekvape Aegis U Pod System Kit, which is also its abbreviation. Available in Blue, Silver, Red, Army Green, Gunmetal, Blue Purple, Gold and Black. The exterior is a combination of leather and aluminum, so you don't have to worry about the device being fragile or not durable enough. Aegis U uses advanced three-proof technology, so it will perform better than you think.
The Geekvape AU Pod Kit is perfect for those who love MTL vaping, the 800mAh built-in rechargeable battery can provide up to 20W of output power. At the same time, Geekvape Aegis U is also compatible with 0.7ohm and 1.1ohm pods, and uses a side filling design. Not only can it prevent liquid leakage, it will also be easier for many beginners to operate. I believe that Geekvape AU will bring you enough delicious steam and a great sense of use experience during your use.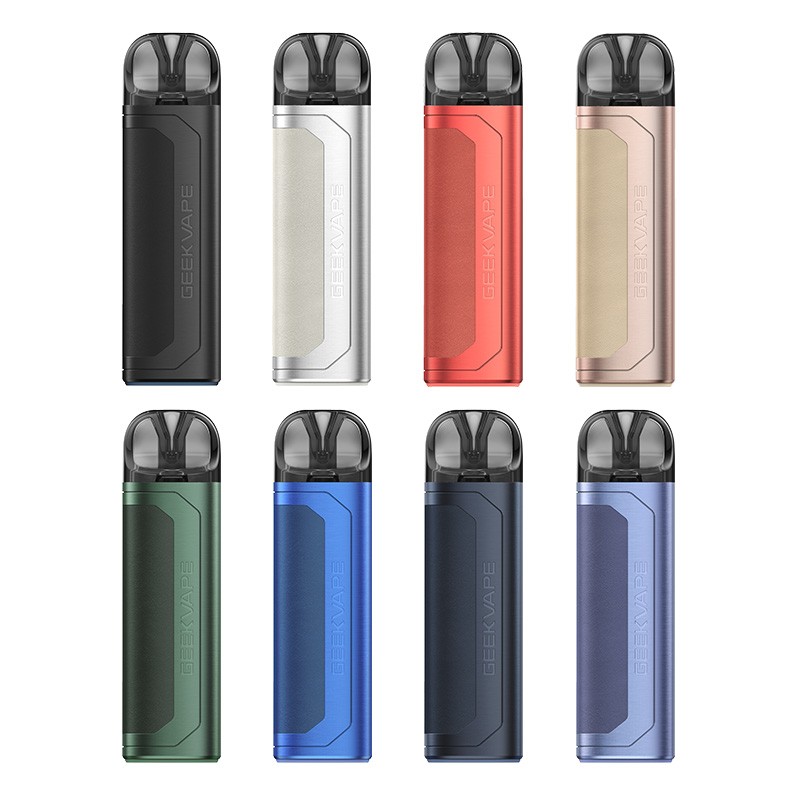 Specifications:
Dimensions: 94.6 x 26.6mm
Pod Capacity: 2.0ml
Battery Capacity: 800mAh
Wattage Output: Max 20W
Low Voltage Warning: 3.2+-0.1V
Firing System: Draw Activated
Longest Vaping Time: 10S+-1S
Filling System: Side Filling
Charging Port: Type C
Features:
1.1ohm Aegis U Pod
Advanced Tri-proof Technology
LED Indicator Light
Lightweight Aluminum Alloy Construction
Magnetic Pod Connection
0.7ohm Aegis U Pod
Type-C USB Charging
Recommended Products:
dragbar 8000
wotofo nexpod
Read More Related Articles: https://vapesecig.net/get-one-and-enjoy-vpro-new-jelly-disposable/