If you have not purchased SMOK products, then you must not be a very qualified vaper. SMOK is a brand that occupies the hot topic all the year round, no matter whether it is an offline store, a popular website, or a major social platform. Also because of the popularity of the brand, every time SMOK launches a product, from preview to official release, it will receive a high degree of attention. Of course, to some extent, this has also helped SMOK to continuously improve its products and bring you a better experience.
The new product this time is a pod vape kit, which uses the classic zinc alloy material that appears most frequently in SMOK smoking sets. This material not only has a very light weight, but also can prevent certain falls and beatings, maximizing the use time of your equipment. My favorite part is the pattern on the lower body of the device. Although these kits are all solid colors without patterns or prints, these special small designs will make people feel more attentive.
SMOK Prisma Vape also uses different colors of metal in the center control part to distinguish each device, and you can choose the most suitable match for you. This pod system kit with a maximum output power of 22W is enough for you to use in short trips and daily life. It is worth mentioning that SMOK Prisma is fully compatible with NOVO 2X Pod, Novo 2 Pod and Novo Pod. If you have extra pods of these types at home, you can use them for SMOK Prisma. This is what SMOK brings to you Come exclusive benefits.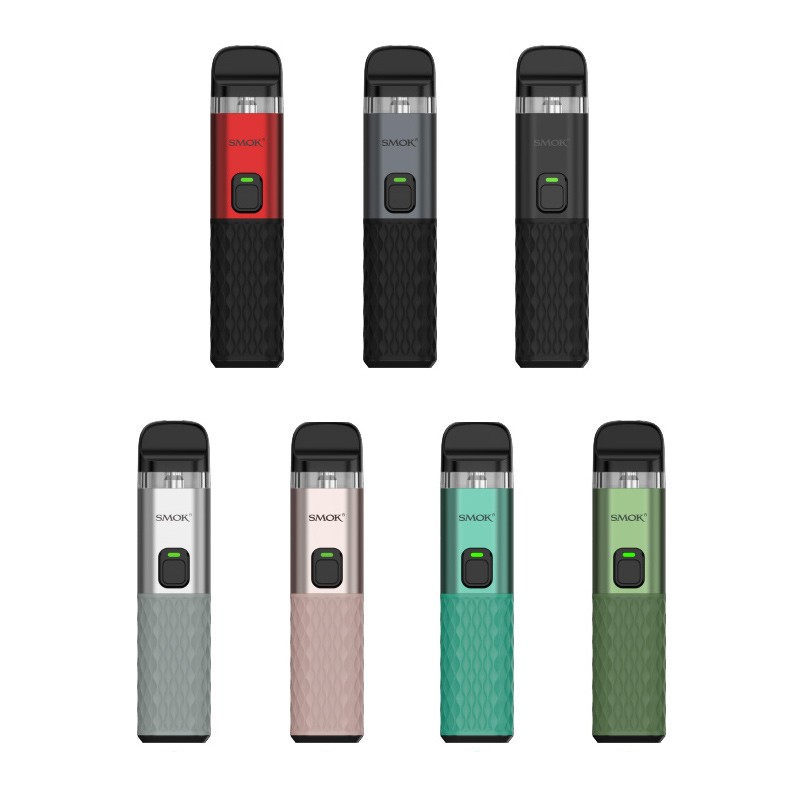 Specifications:
Size: 24.515.0107mm
Battery Capacity: 800mAh
E-Juice Capacity: 2mL
Wattage Output: 22W
Fill System: Top Filling
Charging: Type-C Port
Chassis Material: Zinc-Alloy
Pod Material: PCTG
Features:
Built-in 800mAh Battery
Leak Proof Design
Visible Window For Better Viewing
Max 22W Of Power
Draw-Activated And Button-Triggered
Recommended Products:
vessel battery
6000 puff vape
Read More Related Articles: https://vapefr.uk/rich-colorful-flavors-snowwolf-ease-disposable/