The Hell200 Vape Mod Kit is a new product released this month. If you still don't know where to buy this product, then the official website or the comprehensive website of electronic cigarettes, vapesourcing, can definitely find the item you want. This is a device whose design is not very strong, but overall it will give people a cold and tough image. It must be a perfect partner for vapers with cool style.
This kit from Hellvape only comes in three colors, Gunmetal, Legend Black and Silver Black. In order to match these colors, the material of the whole body of the device is made of aviation-grade aluminum. This grade of material can resist low-level impact, dust, corrosion, not only a matching companion, but also a friend who can accompany you to explore any corner of the world. As the first vape mod kit of the Hellvape brand, it is certainly powerful enough in terms of functionality.
Hellvape Hell200 Kit is mainly powered by two 18650 batteries, which can output up to 200W of power. There is a very large 0.96-inch display on the front, and it is worth mentioning that the information on the display is not only very clear and complete, but also displayed in true color. The TLC Tank and mod parts that match the equipment are of the same color, and the 6.5ml capacity can meet the use of many different occasions. Maybe you are excited about Hell200?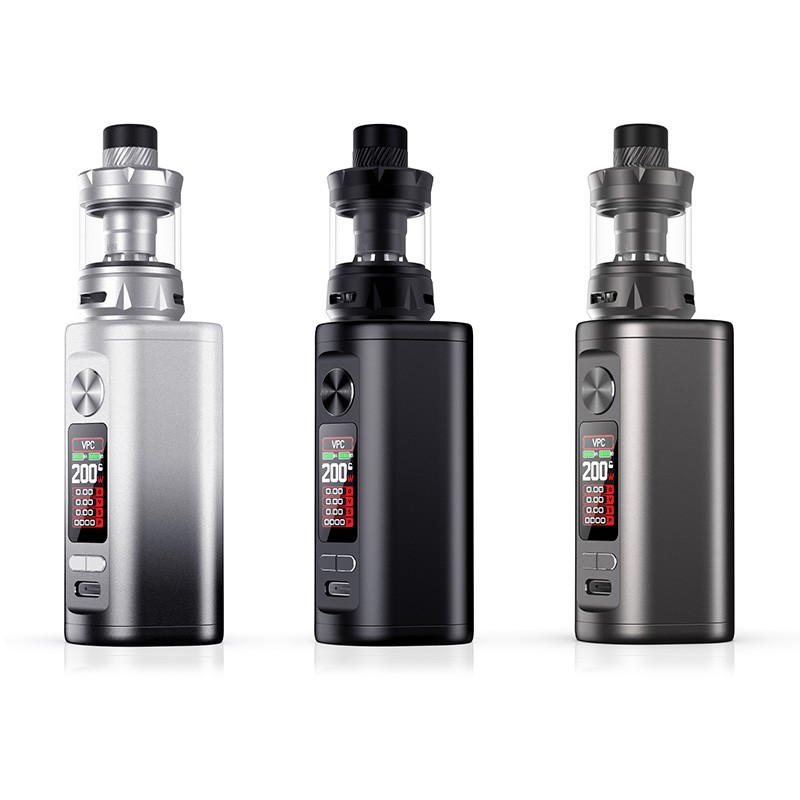 Specifications:
Dimensions: 75.64335.5
Battery: Dual 18650
Voltage: 0.5-12V
Wattage: 5-200W
Output: Adjustable Wattage
Display Screen: 0.96″ Color
Charging Port: USB Type-C
Features:
Precise CNC machining
Short-Circuit Protection
Precision-polished
Overcharge Protection
Aerospace-grade aluminum chassis
10-Second Cutoff Protection
Recommended Products:
Hellvape Hell200 Mod
blood orange mango vape juice
Read More Related Articles: https://vapesecig.net/slender-light-compact-uwell-cravat-kit/