Now no one should be able to buy this latest pod mod kit from Lost Vape. As a product that has only been on sale for a few days and is still in pre-order status on almost all major websites, Thelema Mini has already earned enough attractiveness and topicality. It is the same series of products as Thelema Solo. Of course, it retains some advantages, and has also made improvements and innovations in many aspects to cater to the preferences of vapers.
Thelema Mini is in my opinion one of the best creations Lost Vape has created this year. Its volume is smaller than the general products of the same series, and its appearance is very classic and elegant, and you can see the shadow of Lost Vape in it. In addition to the metal part, the fuselage also uses engraving technology. Although it is a solid color, it has a sense of hierarchy and design. Compared with a pod mod kit, Thelema Mini is more like an excellent work of art, not only usable, but also worthy of collection.
Although the Lost Vape Thelema Mini has reduced the size of the body, its functions are unimaginably powerful. You can choose UB Lite Tank or UB Lite Pod Tank to use together, and it can also meet the DIY needs of many vapers. The flavor is excellent, the amount of smoke is huge, not only can realize MTL vaping, but also support DTL vaping at the same time, and the experience brought to you is also personalized. The available colors of Thelema Mini are also very classic, you can come to vapesourcing to choose the color that best suits your temperament.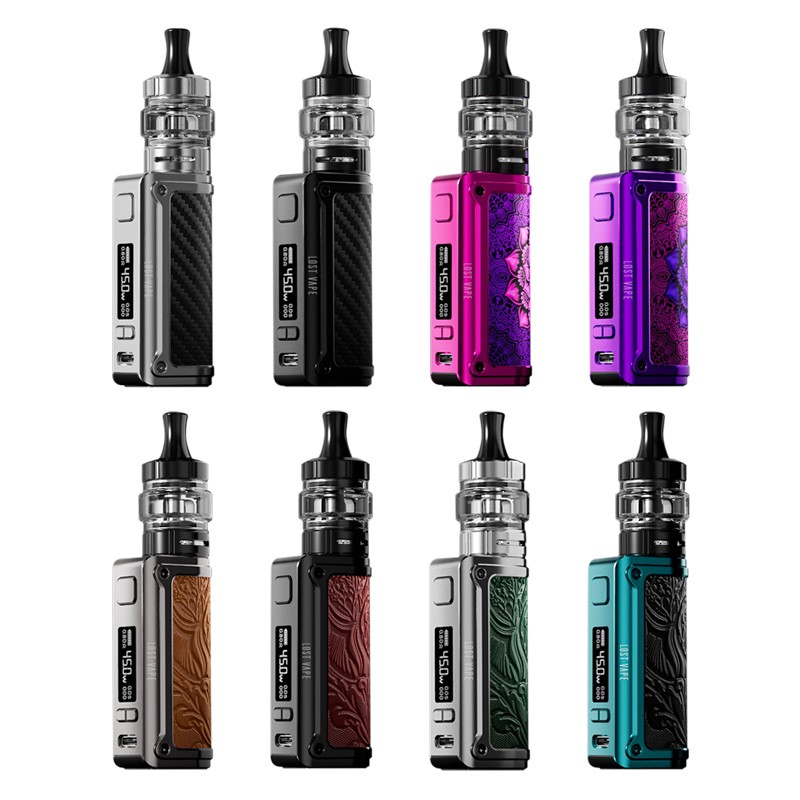 Specifications:
Brand: Lost Vape
Capacity: 3.5ml
Battery: 1500mAh
Voltage: 3.0-4.2V
Power Range: 5-45W
Current Range:1-15A
Coil Resistance: 0.2ohm-5.0ohm
Charging: Type-C charging
Features:
1500mAh Internal Battery
Easy Top Refilling
Zinc Alloy & Stainless Steels
Nic Salt Or Freebase
From RDL Vaping To MTL Vaping
Adjustable Airflow
Recommended Products:
Lost Vape Thelema Mini Mod
Lost Vape UB Lite Tank
Read More Related Articles: https://vapefr.uk/peaceful-beach-vacation-coastal-clouds-peach-tea/