Mr. Salt-E is an e-liquid infused with nicotine salt, designed for pod systems and other similar low-power devices. Not recommended for use with RDA or sub-ohm tanks and equipment.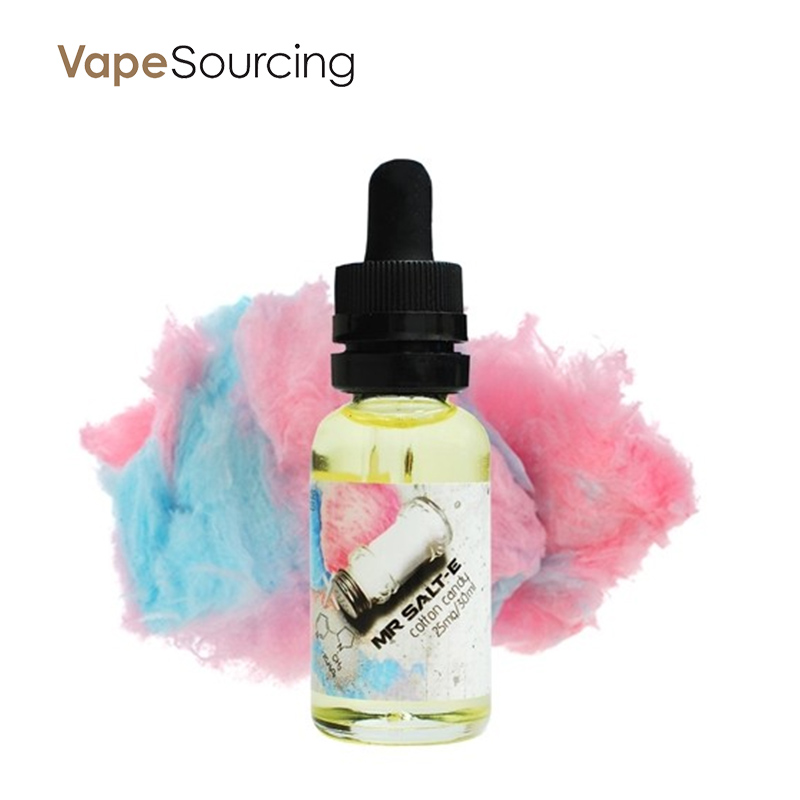 Features
30ml vape juice
Nicotine salt formula
Available in 25mg (2.5% nicotine) or 45mg (4.5% nicotine)
Not intended for use with sub-ohm devices
About Mr. Salt-E Cotton Candy Vape Juice
Mr. Salt-E Cotton Candy vape juice is everbody's favorite sticky treat in a 30ml bottle. The Circus is back in town with this fun flavor from Mr. Salt-E.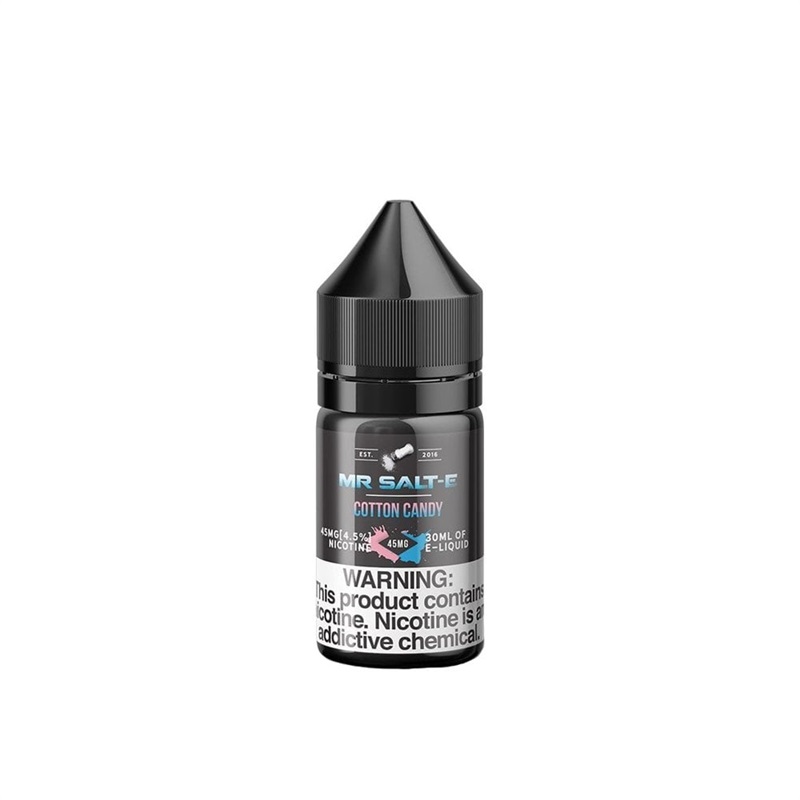 Mr. Salt-E vape juice comes in a 30 ml bottle and has two nicotine concentrations: 25 mg and 45 mg. Their nicotine salt formula provides a strong cigarette-type nicotine effect without producing a strong free base nicotine. Mr. Salt-E's juice is smooth and full of flavor, satisfying.
Related pod you may like:
SMOK Mag Grip Kit usa