The owner of the OFRF brand has been forgotten and sent back to the backyard by the company-owner. In my memory, this is the only brand that started so well, immediately declaring itself very loudly – Smok OFRF Kit.
Their pilot project simply conquered the market, but a little later, the wings of these guys for some reason were mercilessly clipped. However, in their camp, after almost a year and a half from the moment of foundation, a new thing appeared again, which they promote together with the mastodons of the industry.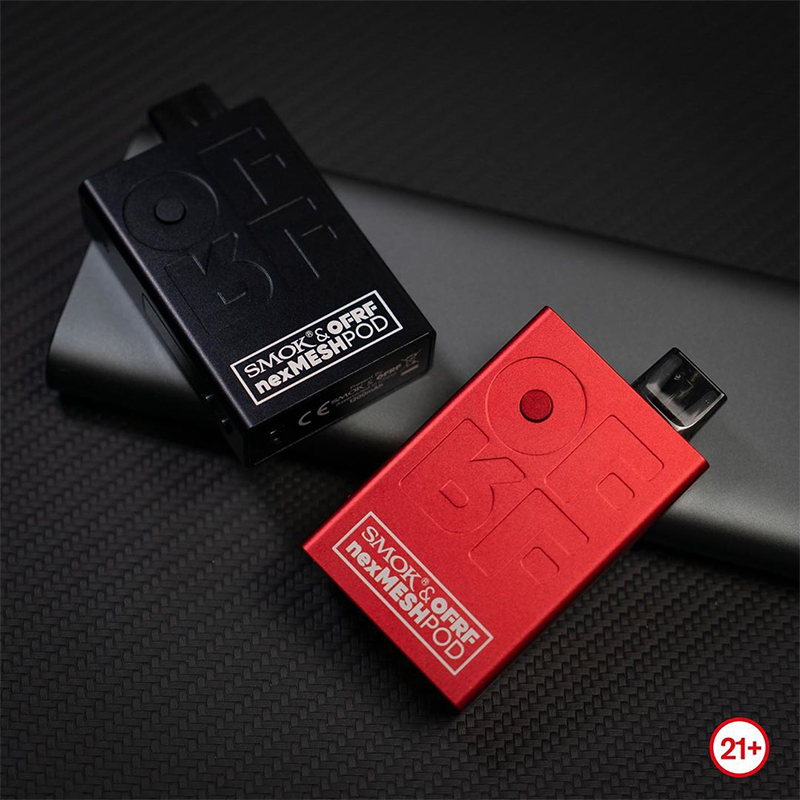 Parameters
Dimensions: 80.5 x 45 x 17.5mm
Weight: 100g
Case Material: Aluminum Alloy + Plastic
Power: Built-in 1200mAh
Cartridge Capacity: 2.0ml
Evaporator Resistance: 0.4Ω
Output power: 5 – 30W
Voltage range: 4.2V
Operating mode: POWER
Supported resistance: 0.4 – 3.0Ω
Protection: against low / high resistance, from overheating, from short circuit, from overcharge / overdischarge
Connector type: magnetic
Screen / diagonal: yes , 0.69 "
The design of the box mod is pretty nice, but rather specific. Although the form factor is not the most innovative, the originality of this instance is definitely not to occupy. That's why I personally liked the brand – they don't let everything go by chance, but try to show individuality in each element, which, by the way, is enough in the new product.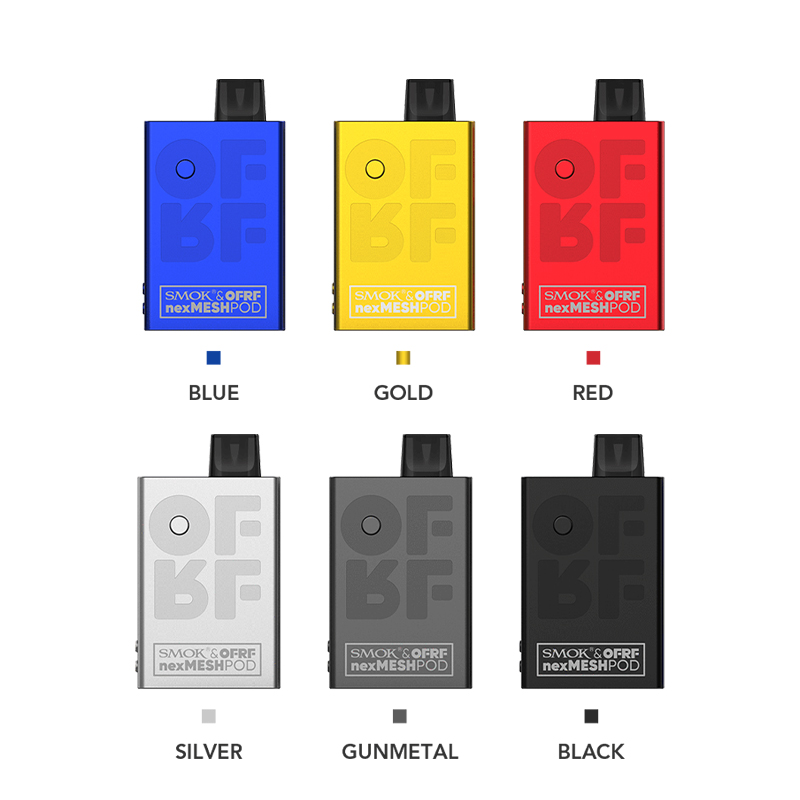 So, the brand's logo was lit up as a decor, in which the start button was gracefully beaten, and the reverse side is decorated with another logo, "spoiled" perforation. Standard capacity removable cartridge, side refill. The drip type is fixed, the level of the charged liquid cannot be traced.
Replaceable evaporators of the same resistance, however one of them is made using the author's (innovative) technology nexMESH – a mesh in the shape of a cone. And the guys didn't get too lazy to adjust the blowing adjustment, even on such a small pod cartridge.
Related mod you may prefer:
smok alike empty pod