The first article will focus on the second in a row new product from Rincoe. Surely you remember the Mechman 228W box mod , and so the manufacturer decided to reissue it in a plastic format. Allegedly, the weight will decrease and the price will fall below the baseboard. Let we see Rincoe Mechman Lite.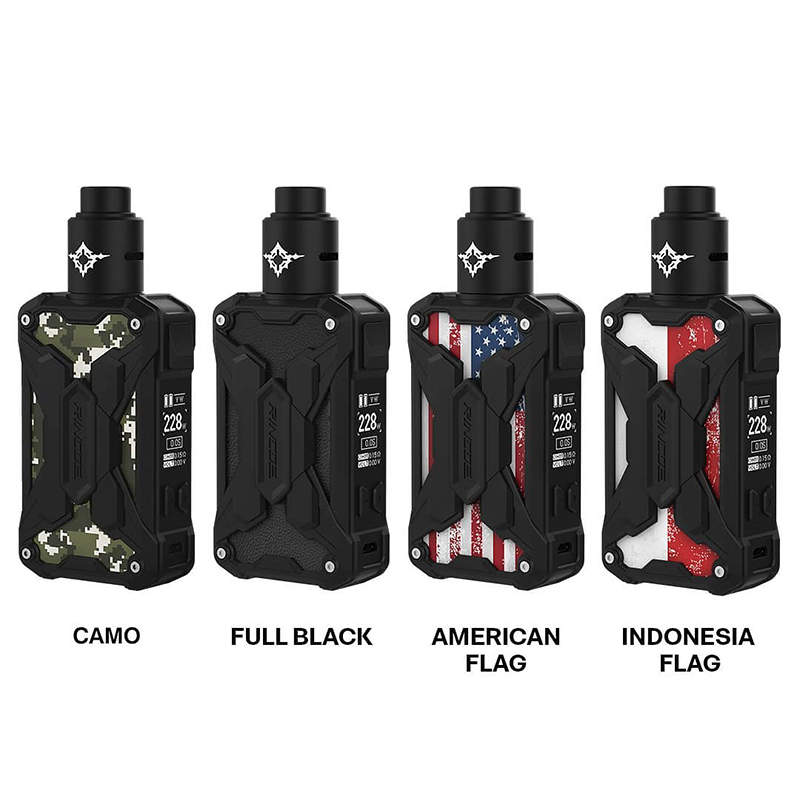 Parameters
Dimensions: 90 x 53.8 x 29.2mm
Case material:zinc alloy + plastic
Power supply: 2 x 18650
Output power: 1 – 228W
Voltage range: up to 8.0V Peak
current: 40A
Operating mode: POWER, TC (NI200, SS, TI), TCR, BYPASS
Temperature range: 200 ℉ – 600 ℉ / 100 ℃ – 315 ℃
Supported resistance: 0.08 – 5.0Ω / TC 0.05 – 3.5Ω
I said it yesterday, today I will say exactly the same. The complete Metis RDA is familiar to all fans of the brand without exception. It is completely uninteresting, morally outdated, and moreover, we have already seen it countless times.
However, the developers, with enviable regularity, do not hesitate at all, shove it into the load for literally every set. As you may have noticed, there are zero changes directly in the vape mods fashion, both in terms of dimensions and in terms of design.
It is still a specimen wired into the "exoskeleton", except that now it is completely plastic. Naturally, the weight of the box mod has decreased significantly, but so far the developers have decided not to trump this most obvious advantage of the novelty. Which is very strange, isn't it?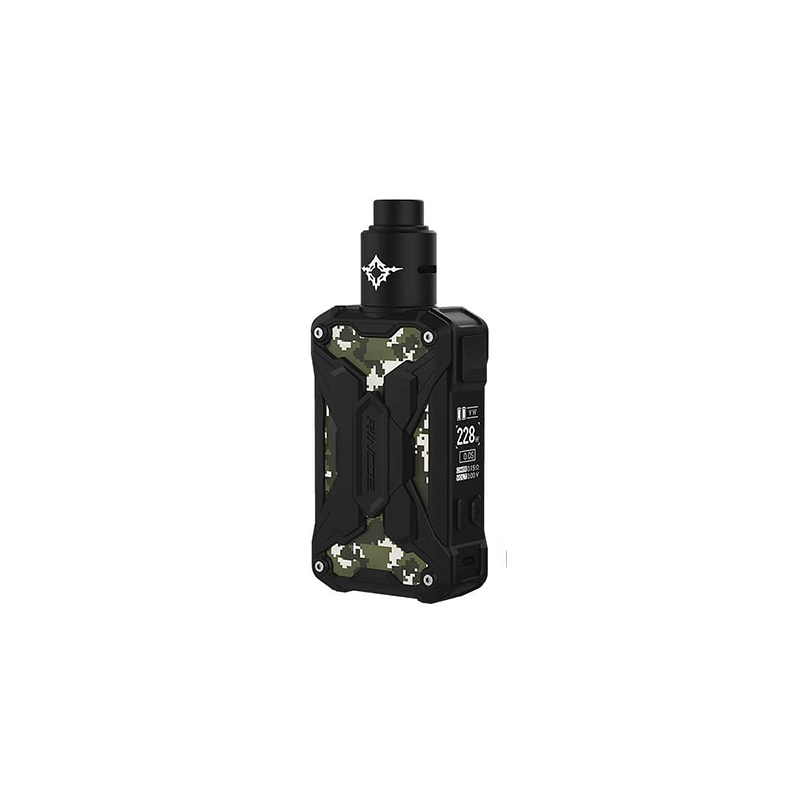 At the time of the start, the developers declare only four design options, although earlier they flaunted the family at once.
Otherwise, this is a complete copy of the zinc forefather. So everything that I said in his review can be safely transferred to the "thinner" descendant. I see no reason to repeat everything twice, so I left the link at the very beginning of the vape Rincoe.
Other new kit you may prefer:
https://vapesourcing.com/smok-mag-p3-mini-kit.html
https://vapesourcing.com/aspire-nautilus-gt-kit.html