Today I want to recommend a very small pod kit, especially popular with girls. Nowadays, with the popularity of e-cigarettes, more and more people join the ranks of vapers, and the proportion of women is also increasing year by year. However, among the e-cigarettes currently available on the market, there are still many large devices with a more masculine style. So, not very friendly for many female vapers.
Lost Vape has designed such a vaping device that is very suitable for women. URSA Baby Pro is just like its name, the size of a baby kit, very mini and delicate. When you hold it in your hand, you can't put it down because it's so cute, it's hard not to like it. And after you have URSA Baby Pro, you will find that it is more suitable for taking out than any product you have ever bought.
Lost Vape URSA Baby Pro 25W is mainly made of metal and has nine colors: navy blue, emerald green, pearl white, gunmetal espresso, frost blue, golden knight, classic black, sakura pink and silver luster. Of course, you don't need to tangle at all, Because each color with a metallic feel is very stunning. Built-in 900mAh battery, can output up to 25W of power, there is no better vape kit than URSA Baby Pro!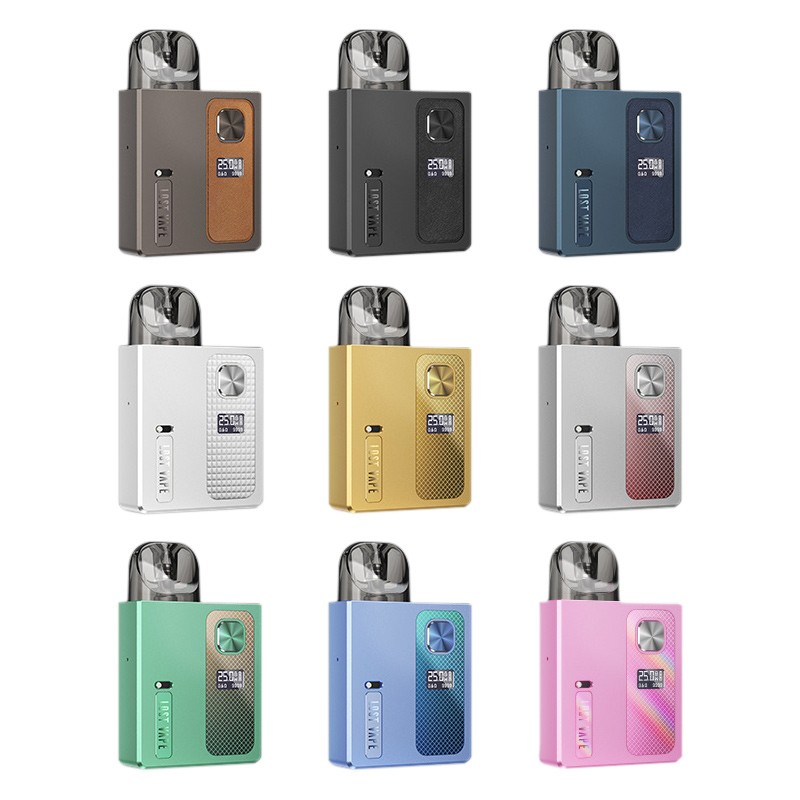 Specifications:
Size: 71.6mm46.5mm15.2mm
Battery: 900mAh
Pod Capacity: 2.5mL
Wattage Range: 5-25W
Resistance: 0.5-2.0ohm
Filling: Side Filling System
Coil: UB Mini Coils
Connection: Magnetic
Material: Zinc-Alloy
Charging: Type-C Port
Features:
Supports Up To Max 25W
MTL&RL Airflow Range
Upgraded URSA Cartridge
Rock Solid Zinc Alloy
Sleek&Modern Appearance
Salt&Freebase Compatible
Recommended Products:
0mg nicotine vape juice
vape juice 12mg
Read More Related Articles: https://vapefr.uk/born-to-be-wonderful-r-and-m-tornado-7800/