The SMOK Micare is a tiny mod kit with cartridges from Smok. It has integrated 700mAh battery, micro-USB charging, vibration function, preheating system, 4-watt output setting, 4-color LED, can show the wattage when vacuuming, maximum power of 30 watts, exquisite surface treatment options, 1ml refillable cartridge, and excessive safety protection.
The size is 56.0mm x 43.0mm x 14.8mm, which is very convenient to carry. The design is also modern, with delicate finishes such as black cobra, seven-color cobra, blue cobra, black/white resin, blue/black resin, and blue/brown resin. Including hanging rope, easy to carry. The 700mAh integrated battery can be charged through the micro USB port. The power output can be set to 4 different power levels, ranging from 5 to 30 watts.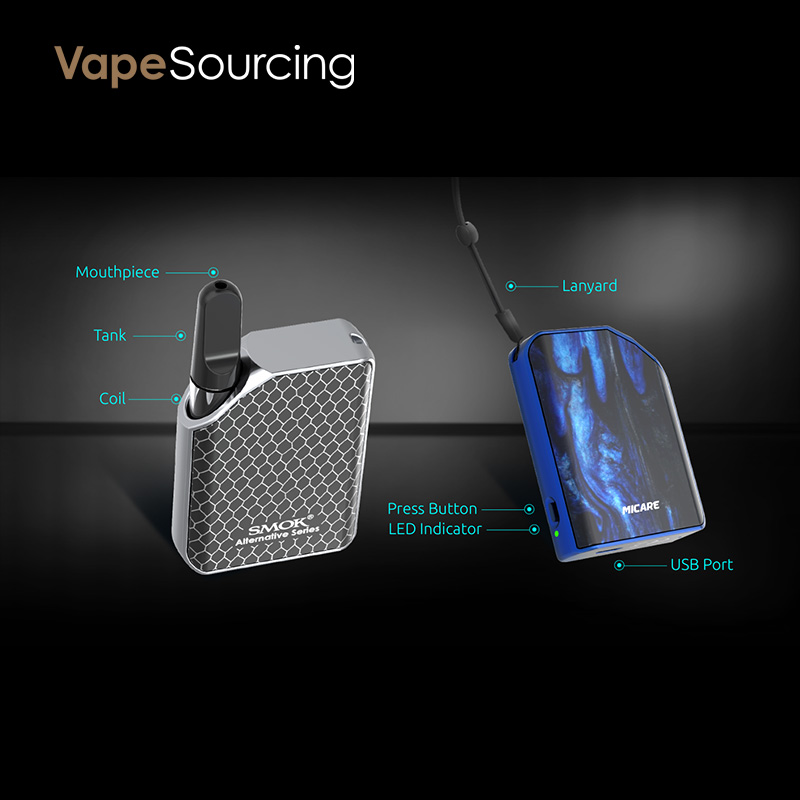 When pumping, the current output power is indicated by an LED lamp. The red light indicates that the power output is set to a maximum of 95% orange, 90% green and 85% blue. The side button activates the preheating system prior to ignition. This ensures the rapid liquefaction of the e-juice in the cartridge. SMOK Micare is activated by pulling, so it can be activated with a flick of the hand.
For secure vaping, Micare has four security protections built into its software and hardware. These are low voltage protection, short circuit protection, preheat timeout protection and 8-second cutoff. This small mod works for the 1ml cartridge (Micare G5) or 1ml / 0.5ml cartridge (Micare T1). Both types can be easily refilled by injecting the juice into the fill tank.
Look back the SMOK trinity alpha:
The smok trinity alpha kit is a new open pod system powered by SMOK. It is a square box with a 1000mAh built-in battery and two Nord Mesh coils, offering many novel features and diverse vaping fun. The colorful resin stripes on both sides add a touch of brilliance to the equipment. The trinity alpha has a filling cap that slides subtly onto the open design to ensure a lasting vape with a maximum e-liquid capacity of 2.8 ml.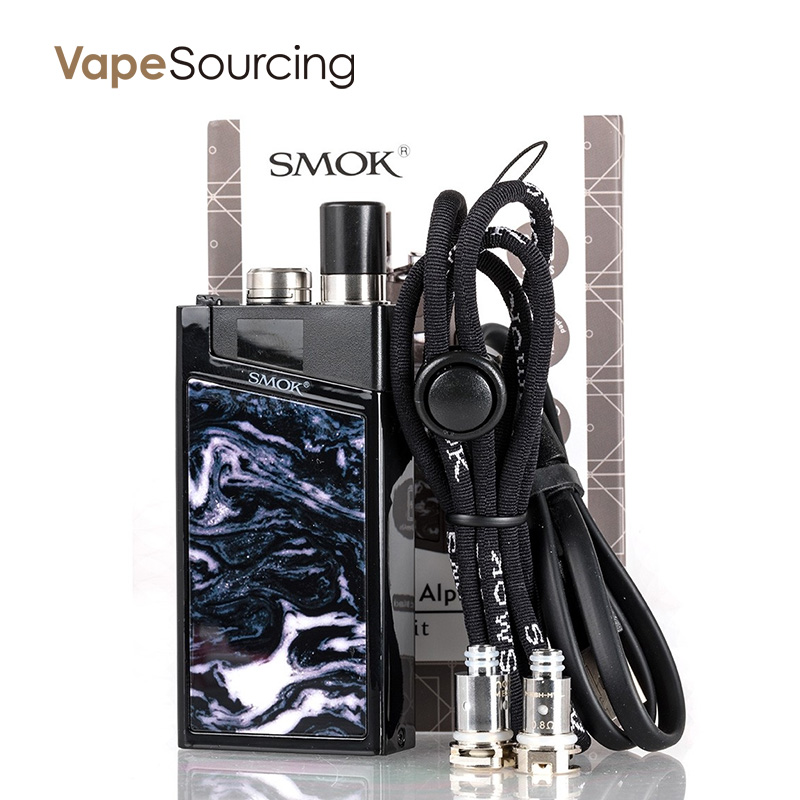 Do you interest the smok micare and smok trinity alpha? Read more just go to Vapesourcing online cheap vape shop.
>You may also need: