Guys, here comes 8 new carbon fiber colors adding in Smok Nord Kit – Smok Nord Carbon Fiber Vape Kit, so do you want this best pod vape device? I think this is one necessary vape device for your vape life. Equipped with two exclusive coils, the Nord Mesh 0.6ohm coil brings you massive clouds and Nord regular 1.4ohm is for MTL vaping.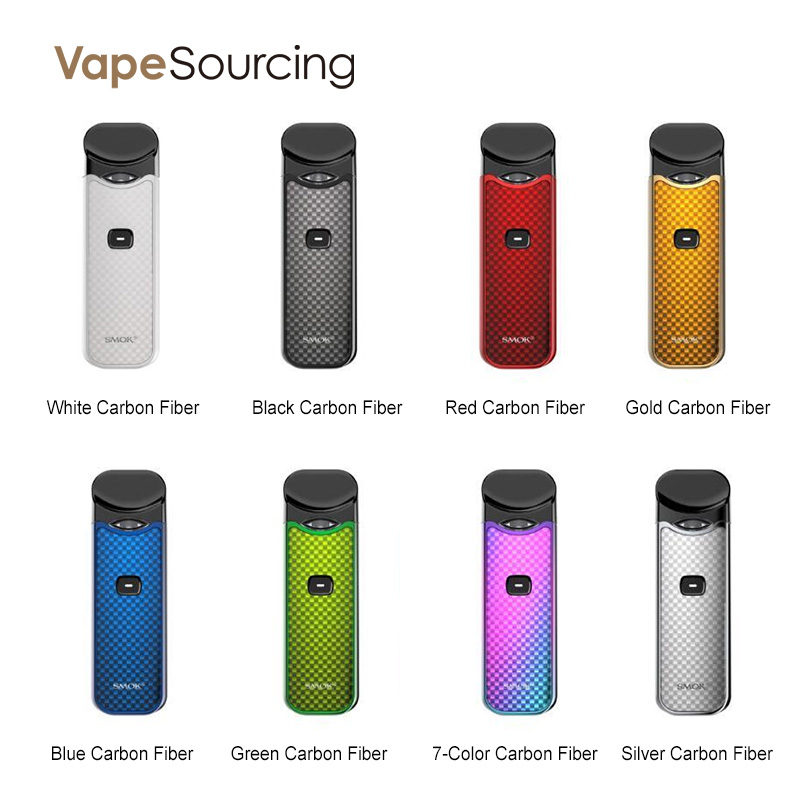 Smok Nord Carbon Fiber Main Features:
Bigger and thicker size, more comfortable to hold
1100mAh battery capacity
Add a new fire button, easy to operate
Duck-billed mouthpiece with a lip curve on it
Larger e-juice capacity
Intelligent battery life indicator
Multiple protections to avoid potential risks
>>Look back the SMOK NOVO-Also from SMOK
The SMOK NOVO is launched as a luxury vape Pod system with a 2ml refillable container and 450mAh (rechargeable) battery capacity, and its exquisite cobra plated panels make it a compelling masterpiece. Designed to be used with curves and virtual design elements, its portability makes it stand out even when used with stealth.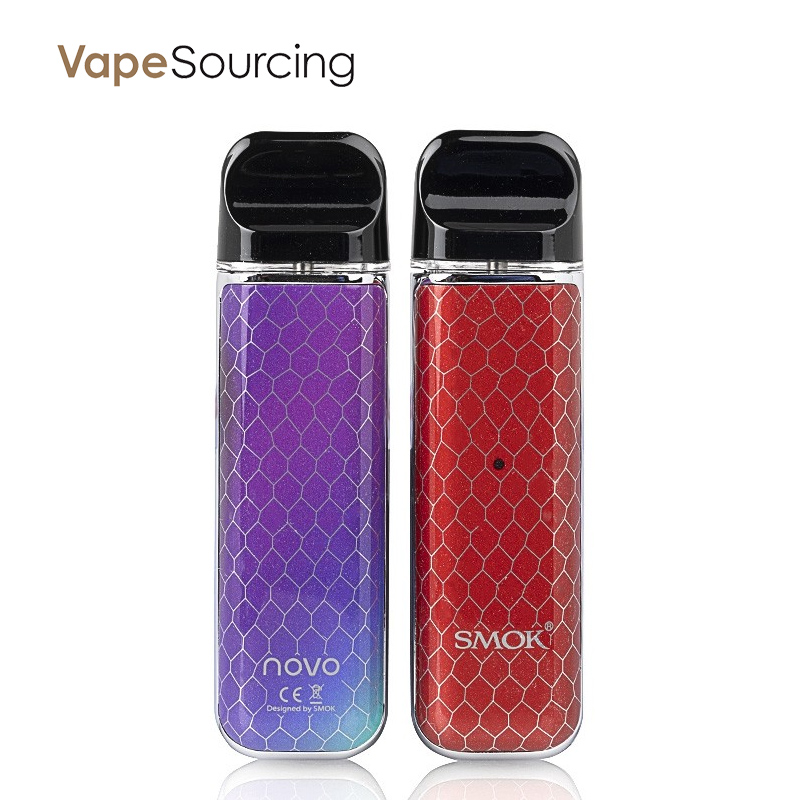 Internally, SMOK NOVO has a 450mAh battery with a smart LED indicator that provides instant battery life feedback and can be easily charged via a tiny USB port. Designed for comfort, its refillable pod has a curvature bite for ease of use and auxiliary use, a 2ml e-juice capacity for nylon salts, and an air-driven side airflow system。
Click Vapesourcing to get cheap SMOK NORD and cheap novo vape price now!
>You may also want:
>Previous article:
Smok Micare And Smok Trinity Alpha: The Best SMOK Tiny Mod Kit