If you like SMOK New Vape products, you must not miss the SMOK RPM40! The SMOK RPM40 combines the best pod vapes with medium power box mods. You can say that this is a pod vape with a monitor or a simple box mod with pod vape. In fact, it is a combination of features that I have never believed we see in such a package. Dimensions are .8″ from .98″ high 3.8 inches, equipped with 1500mAh battery, 4.3mL capacity, 0.4-ohm MESH coil (pre-installed), replace the coil with NORD Pods or RPM, RPM40 kit comes with an RPM Pod, 4.3mL, and NORD Pod, 4.5 mL.
The power range is from 1W to 40W, and the SMOK RPM 40 can be used as a Pod Mod. The internal IQ-R chip is new with a firing time of 0.001 seconds. It takes two hours to charge the RPM40, which is completely sufficient for a 1500mAh system.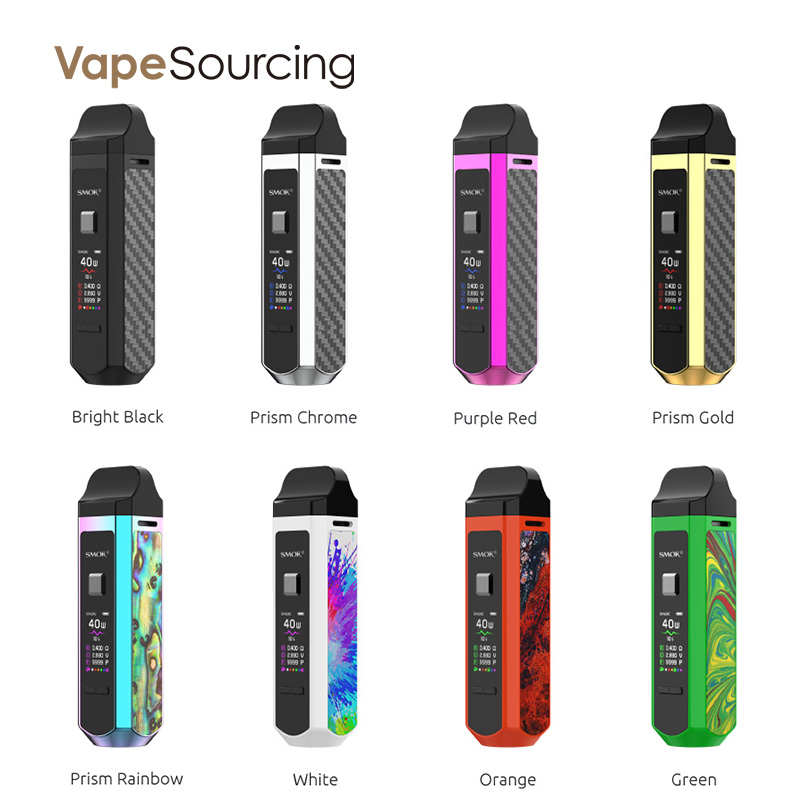 Yes, this pod system/box mod includes a 0.96-inch screen. Through the common vaping data of the box module, such as wattage, resistance, voltage, screen color, pumping quantity, and battery power, it provides users with one thing that the pod system lacks – information and control.
RPM40 is not a device for drawing activation, just like its siblings, this device includes a Fire Button. The newly designed RPMMesh 0.4Ω smok rpm coil is designed for optimum flavor and huge steam production. Due to the sub-ohmic resistance, large airflow and 40W power, we can expect a mod and sub-ohm vape experience in the body size of the pod system.
>>If you like the box vape, then you must not miss SMOK MORPH
The SMOK MORPH 219 TC Starter Kit is the combination of SMOK's most advanced and state-of-the-art output equipment with the new SMOK TF2019 Sub Ohm Tank, delivering outstanding performance and value. The MORPH 219W TC features the most advanced SMOK display and chipset to date, with a range of 6 to 220W, three output modes, and full temperature control, operated in series by two high current amps of 18650 batteries (sold separately). The MORPH 219 features a compact chassis with an integrated extrusion mechanism that fully displays the OLED screen.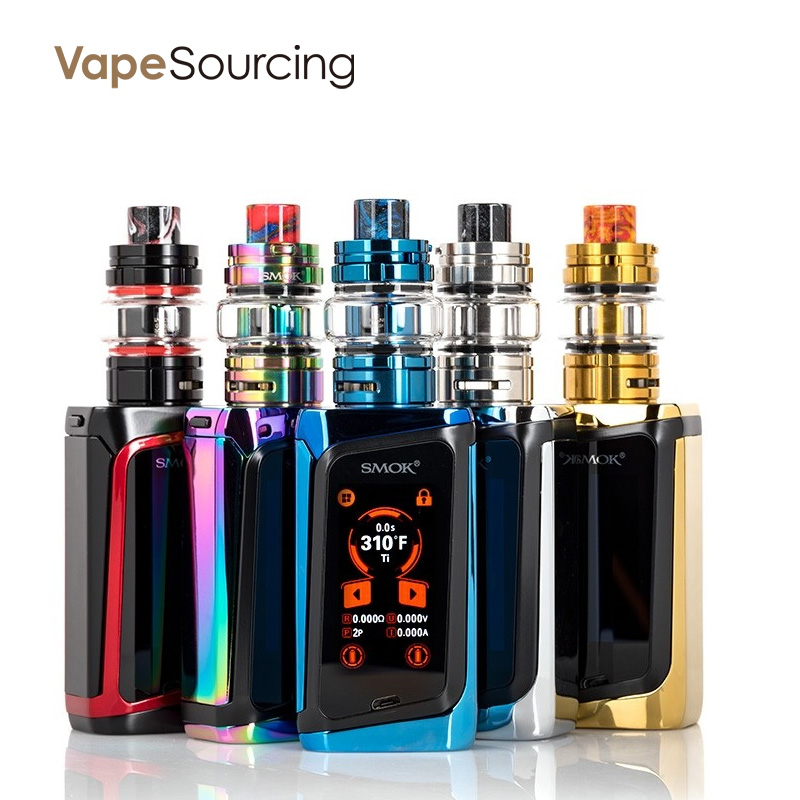 The OLED screen has a six- and three-column display matrix that is unique in that it can display the status and lifetime of each battery individually, with incredibly rich data feedback overall. Each SMOK MORPH 219 Standard TC module is paired with the new SMOK TF2019, redefining the compact form factor and introducing the most powerful coil system and performance curve from its class.
Based on the high-performance SMOK TFV12 Prince series, the TF2019 Tank retains most of the same performance despite its small size. The SMOK MORPH 219 Starter Kit includes BF-Mesh coils and BC-Mesh coils designed to run between 40 and 80W. The SMOK MORPH 219W TC Standard Edition kit is packaged in a very complex output system with SMOK's Sub Ohm Tank platform, which is the perfect combination of power, design, and value.
SMOK RPM40 and SMOK MORPH products will definitely satisfy you, and our best vape online shop Vapesourcing will satisfy you too!
>You may also want:
>Previous article:
Dovpo Peaks Kit Review: Looks Like The Vaporesso Aurora Play