Today I noticed that the SMOK has released the new Stick V9 Max kit. From its name, I think it's an updated version of Stick V8 series, it's coming with a built-in 4000mAh battery and a Stick V9 Max tank. Let's see why he called to be "MAX".
1. 4000mAh Max Powerful
The amazing things attract me are the "MAX", max battery and max tank capacity. I can't believe that SMOK Stick V9 Max Kit small body with size only 87.8mm*28mm can hold up 4000mAh battery, and the weight is only 133.5g!
2. 8.5ml Max Tank Capacity
The Material of Stick V9 Max Tank is the stainless steel, the amazing thing is it can hold up 8.5ml e-juice, that's fantastic! Because I'm never seen a vape pen can hold up so much vape juice! The max tank adopting Mini V2 S1 and Mini V2 S2 coils, both of which are custom-made coils for Stick series battery, focusing on lower wattage but intense clouds and flavor.
Want to bring the MAX SMOK Stick V9 in your pocket? Click here: https://vapesourcing.com/smok-stick-v9-max-kit.html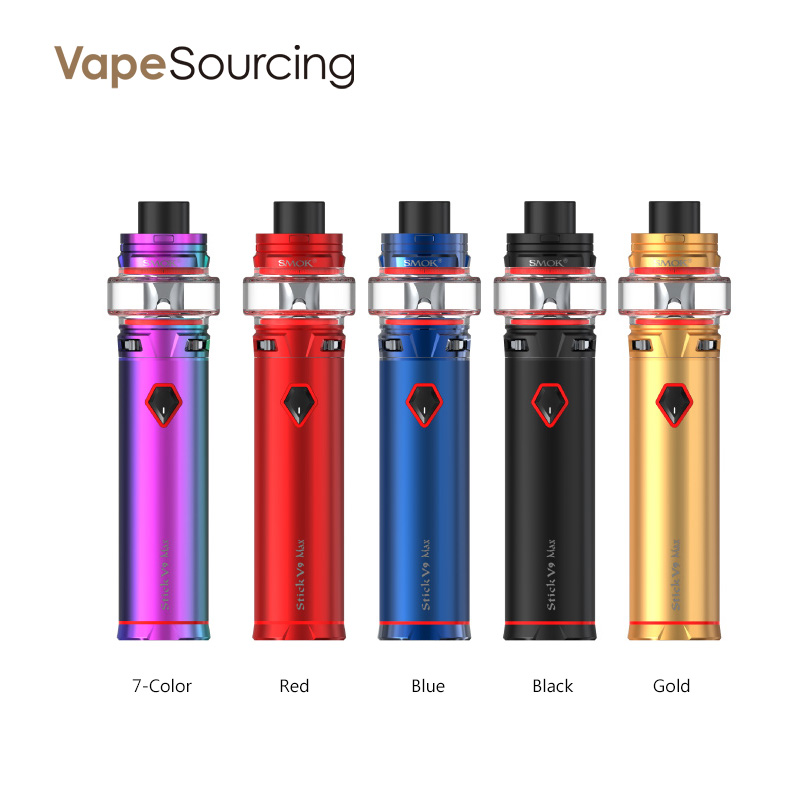 3. Distinctive Pentagon power button
We can see a distinctive pentagon power button on the Stick V9's body, it will give you the best feeling when you pressing it and it's quite easy to operate!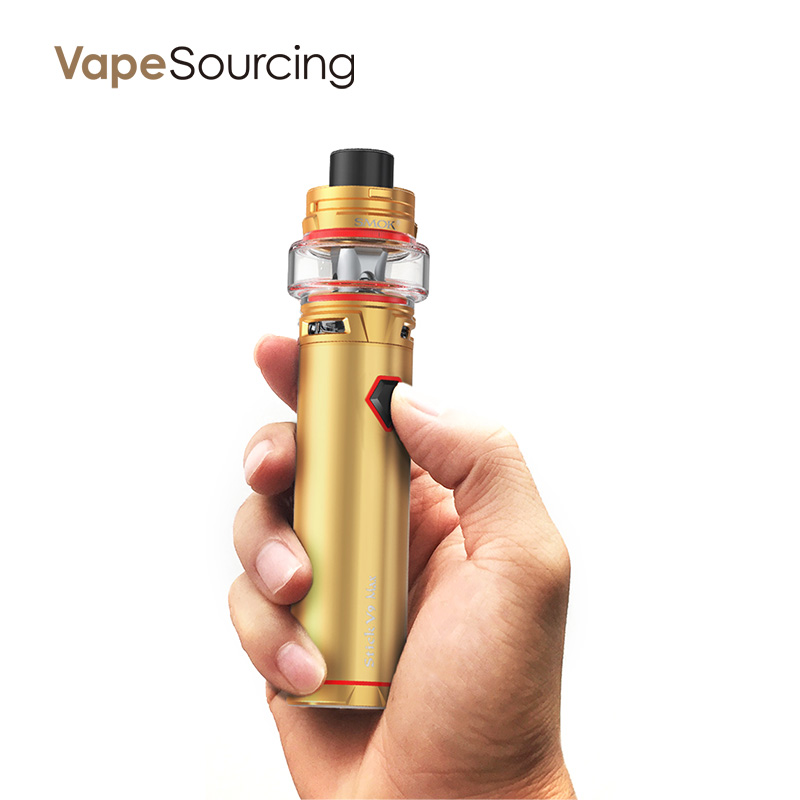 So with his large capacity both in battery and tank, the Stick V9 will be more powerful and will bring us a long time vaping that we never have seen it before! I very expect it, if you are looking forward to, you can go to our vapesourcing best vape to have a look!
>You may also want:
https://vapesourcing.com/vgod-saltnic-lushice-e-juice.html
>Read more:
New Vandy Vape Mech Kit-Vandy Vape Bonza Kit With Bonza V1.5 RDA