Today let's take a look at Lost Vape new Lost Vape Q-ULTRA. We know that Lost Vape Orion Q kit is one of the best-selling e-cigarette kits on the market. Lost Vape Orion Q has an ultra-portable and durable design. Similarly, Lost Vape Q-ULTRA is also a small portable all-in-one electronic cigarette kit, which is very easy to carry and use.
Lost Vape Q-Ultra has a 1600mAh built-in battery, interchangeable Lost Vape Ultra Boost coils, up to 40W of power and custom options. Q-Ultra is made of lightweight and durable aluminum alloy with one trigger button and two adjustment buttons.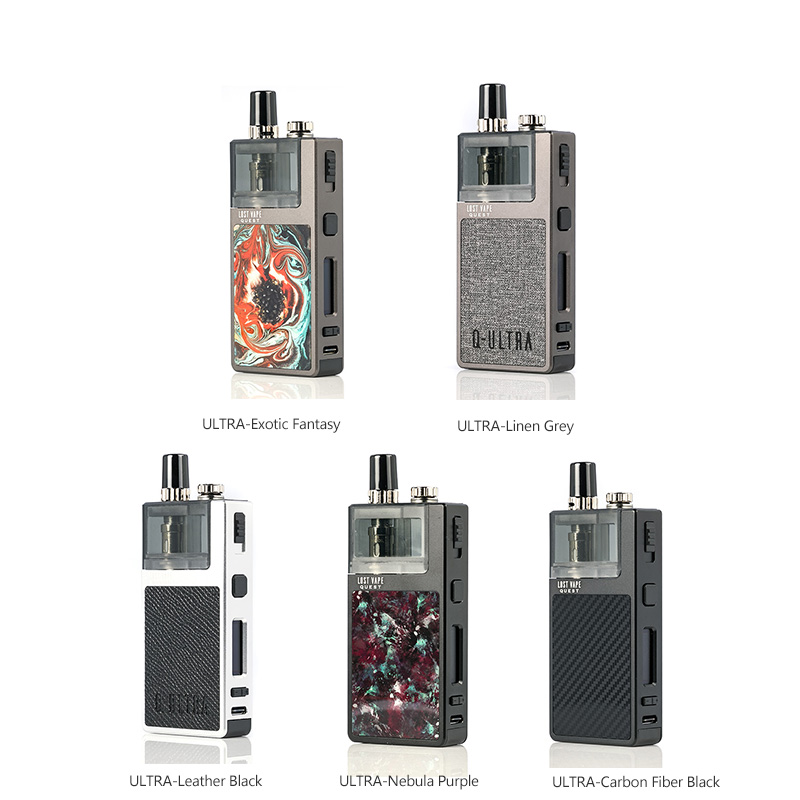 The 0.69-inch OLED screen clearly shows your battery level, coil resistance, wattage, puff count, and vape time counter. The device also has all standard safety functions as well as automatic coil detection to help prevent dry strikes.
The included 4 ml Lost Vape Q-Ultra Pod is twice the size of the previous Lost Vape pod, has an easy-to-use top filler and adjustable airflow, and comes pre-installed with a 0.6-ohm Ultra Boost M2 coil.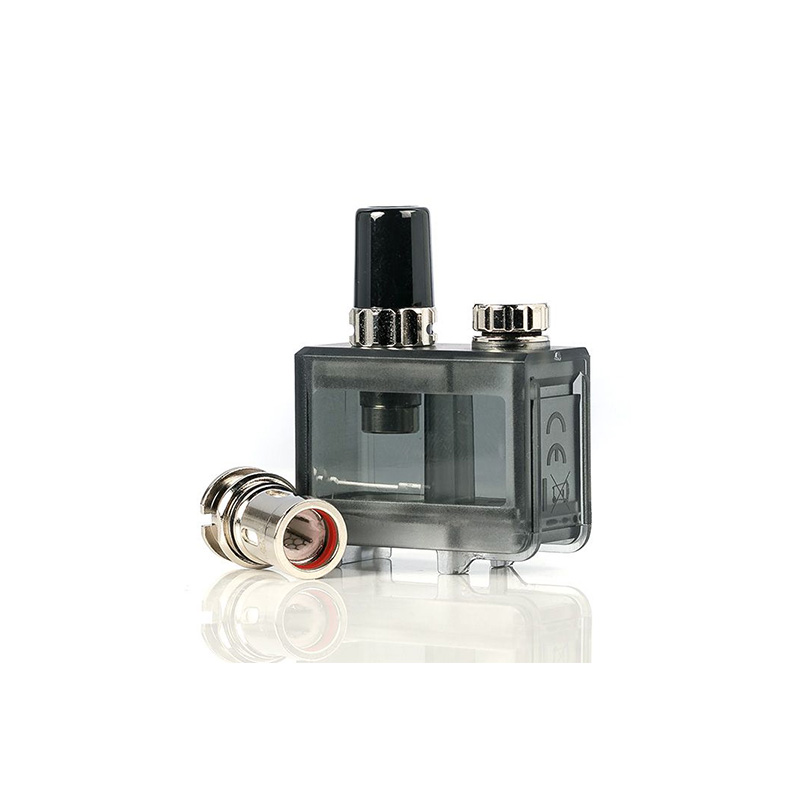 Q-Ultra also comes with an additional 1.0-ohm Ultra Boost MTL coil for those looking for higher resistance, e-cig experience from mouth to lungs.
Lost Vape Q-Ultra features:
*Aluminum alloy structure
*1600mAh battery capacity
*4ml special pods
*Replaceable screwless coil
*Single button
*Two adjustment buttons
*Adjustable overhead airflow
*Threaded injection system
*Short circuit protection
*Low battery protection
*Overcharge protection
*Temperature protection
*Low / high resistance protection
*Micro USB port
So do you think the Lost Vape Q-ULTRA will be the best pod vape in 2020?
You may also want: