SMOK Mag P3 is the latest version of the SMOK Mag series, you may have already seen it, and now you can enjoy very cheap prices on our best vape shop vapesourcing! So, do you want to know what's the amazing features have been added to the SMOK Mag P3 mod? Let's take a look!
SMOK's well-designed SMOK MAG P3 Mod is ergonomic and intuitive to operate. Driven by an external dual 18650 battery and intelligent IQ-M chipset, the MAG P3 can transmit up to 230W at a flash firing rate of 0.001s. It also comes with a super-responsive 1.9-inch HD touch screen that provides useful data information to make operation easier. In addition, it comes with an input keyboard that provides password protection to unlock the device.
The MAG P3 also adds many proof features like water, dust, and shock. Being able to bring your vaping in any environment is the ideal choice for your everyday equipment.
Also, Let's review SMOK MAG again!
The MAG Mod SMOK is a classic SMOK mod, the gun is designed to fit your hand and has a specially designed smaller firing trigger for the quick and easy press. The unique battery compartment holds two 18650 batteries. Mag Mod also has the latest high-tech options available from SMOK mods at the time, including a 1-inch full-color HD-OLED screen with vivid display resolution and icon-based display, bright, easy-to-read and highly customizable features. The module supports USB charging and firmware upgrades and offers a complete TCR kit Ni200, stainless steel, and titanium support.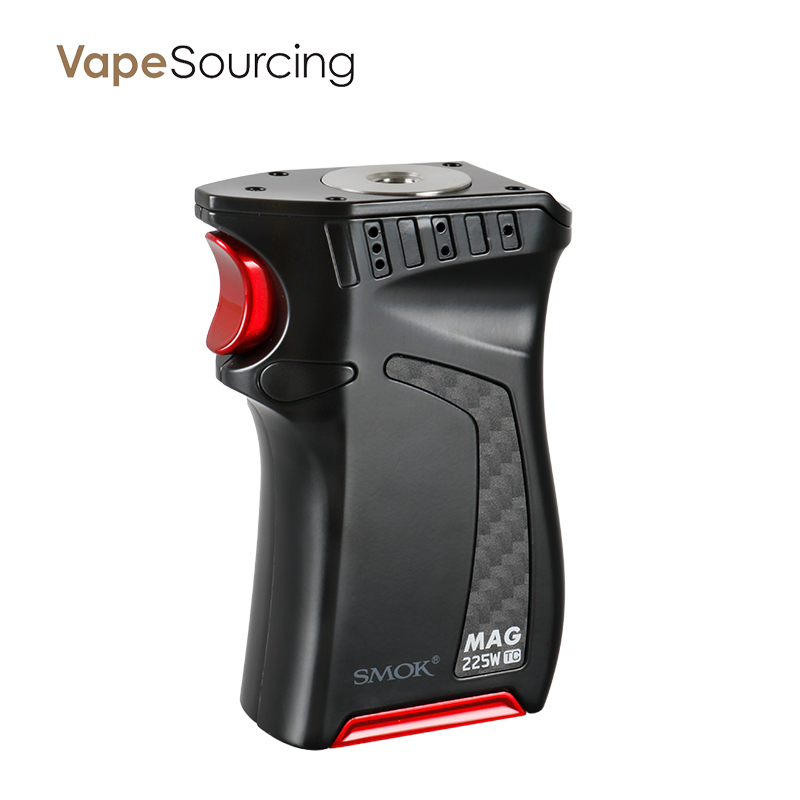 There is also a range of built-in protection devices to prevent short circuits, overheating and over-discharge. Supported by SMOK's classic chipset, Mag offers 6 to 225W of output power, three sets of output settings, and an integrated temperature control kit with integrated TCR and warm-up. This set of features makes the Mag the most powerful and versatile platform.
From this article, you may find that the SMOK Vape Mag Mods really excellent and worth to have a try!
>>You may also want:
>>Previous article:
Geekvape Aegis X Kit vs SMOK MAG P3, Which Is More Stronger?