The R&M Squid Box Vape Charger is a newly designed box-style disposable electronic cigarette device. The solid feel and 5% nicotine strength will make you feel cool.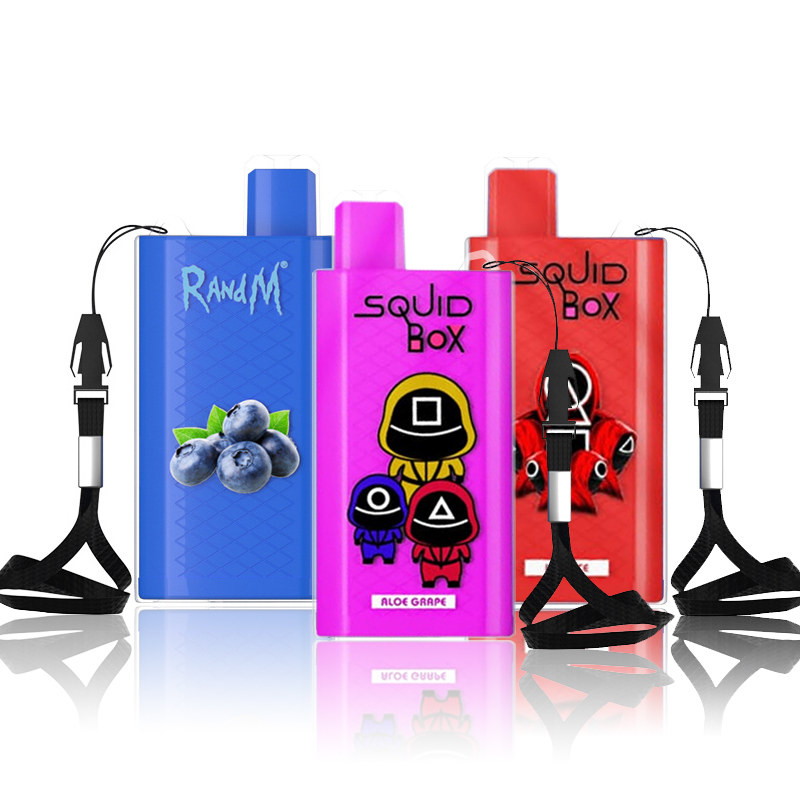 The RandM Squid Box is a disposable vaping device with a cool design and rechargeable. It contains 12ml of 0/2/3/5% nicotine salt e-liquid and up to 5200 puffs. There are 20 flavors for you to choose from.
Specifications:
12ml E-Liquid
850mAh USB-C Rechargable Battery
Mesh Coil Technology
5200 Puffs
Built-in advanced mesh coil allows you to enjoy the deliciousness of every puff. The built-in rechargeable battery will ensure that every puff you puff is a powerful and powerful electronic cigarette.
Just enjoy the R&M Squid Box Vape Device for a different feel. Press the "SEND INQUIRY NOW" button for more details and order scheduling. A rechargeable Type-C port on the bottom of the device guarantees you're always done with the last drop of juice in the can.
Related kits you may like:
suorin air pro charger
smok mag 18 kit