Nowadays, the best squonk mod is with a lot of more advanced things than the simple, direct-wattage boxes of yesteryear. Recently, vapors enjoy similar levels of power, features, and customization as standard box mod vapers. And they're enjoying these things with unparalleled flavor and vapor performance along the way.
DOVPO Topside 90W Squonk Mod
For starters, rather than subjecting users to the often-messy process of dismantling their mods to refill squonk bottles, the topside squonk offers the first-ever top-fill mechanism. Not only is it the first, but it's outstanding – to the point where you'll wonder why some bigger-name vape manufacturer didn't think of it first.
With much of the fuss and mess out of the way, users will find themselves getting some more power and longevity from the Topside, as well. Not only will the 90-watt output give users a little more "oomph" in each draw, but the 10mL squonk bottle and 21700 battery adds a little more length between charges and fills.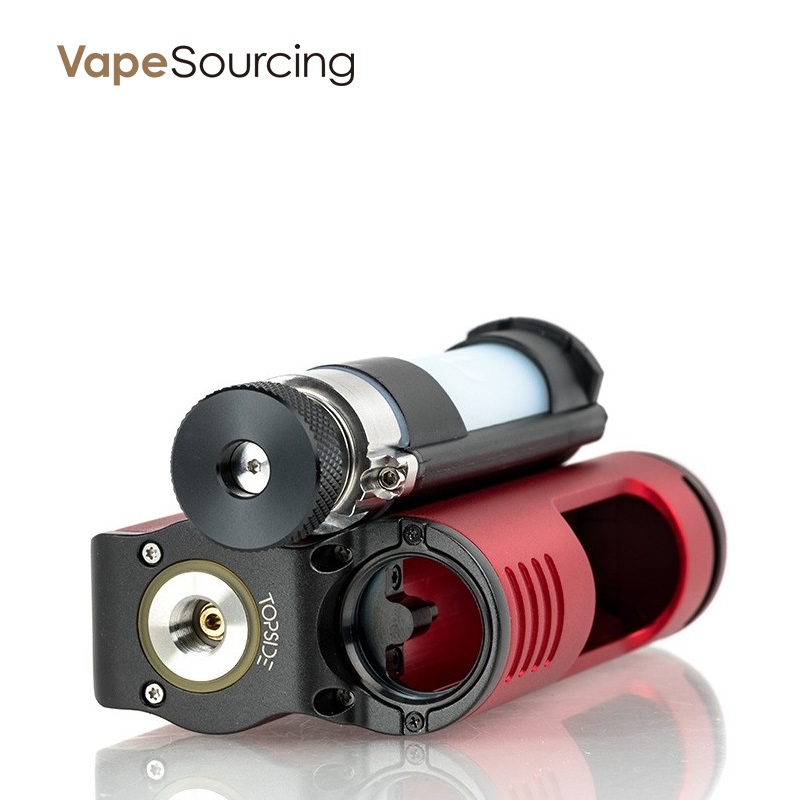 DOVPO Topside Specs:

Dimensions: 92mm by 54mm by 27mm
Collaboration with The Vapor Chronicles: TVCreation
Single High-Amp 21700 Battery: Not Included
10mL Silicone Squonk Bottle
Wattage Output Range: 5-90W
Voltage Output Range: 1.0-8.5V
Resistance Range: 0.08-3.5ohm
Temperature Control Functionality (Firmware Upgrades Require)
Supports Ni200, Titanium, Stainless Steel Compatibility
BYPASS Mode
Stainless Steel, Zinc, & Aluminum Alloy Construction
Intuitive 0.96″ OLED Display Screen
Circle Firing Button
Two Adjustment Buttons
Unique Top-Fill Method – Convenient Squonk Bottle Refill
Bottom-Loaded Hinged Battery Cover
MicroUSB Port
Leak-Resistant 510 Base
Spring-Loaded 510 Connection
Available in Red, Black, Silver, Gunmetal, Blue, Purple

DOVPO Topside Kit Contents:

1*Topside 90W Squonk Mod
2*10mL Squonk Bottle
1*MicroUSB Cable
1*18650 Adapter
1*Instructional Manual
Wismec Luxotic DF Squonk Box Mod 200W
The Wismec Luxotic DF Box Mod is powered by the dual 18650 cells with the max output of 200W. Equipped with the large 1.3 inch OLED screen, you can see the essential parameters clearly. It features the reimagined squonk system and a 7ml refillable e-liquid bottle to satisfy your vaping needs. Multiple circuit protection systems are applied to make it much securer and more reliable.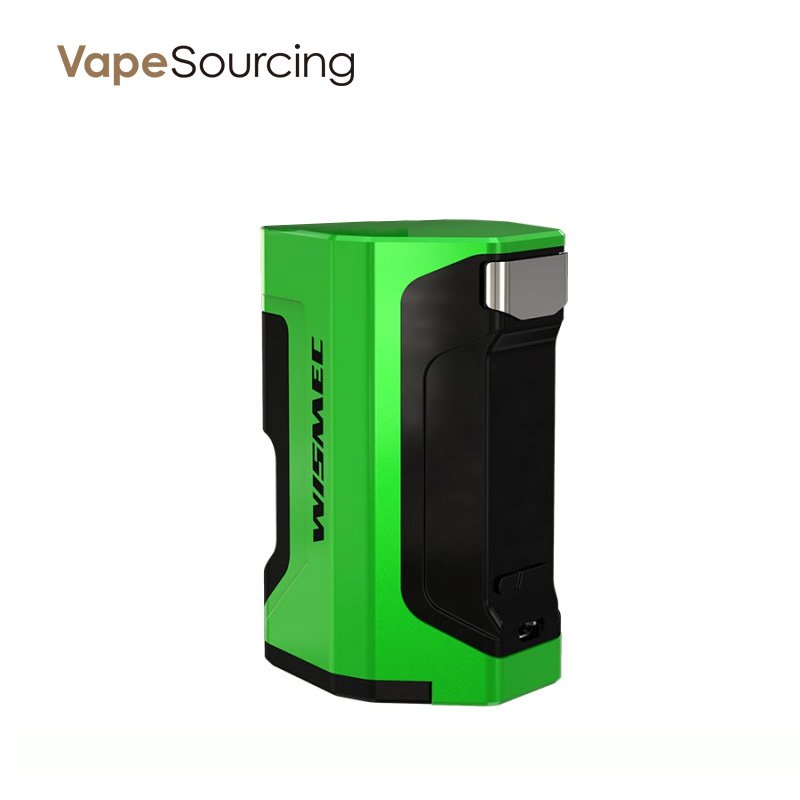 LUXOTIC BF BOX features:

Size: 42.1*54.5*77.2mm
E-juice Capacity: 7ml
Cell Type: Dual High-rate 18650 Cells (not included)
Output Wattage: 1-200W
Output Mode: VW/TC-Ni/TC-Ti/TC-SS/TCR mode
Screen: 1.3-inch OLED
Thread: 510 Spring Loaded Connector

LUXOTIC BF BOX Contents:

Luxotic DF Box Mod*1
E-liquid Bottle*1
QC USB Cable*1
User Manual*1
Warning Card*1
Vandy Vape Pulse BF 80W Squonk Mod
The vandy vape pulse 80w regulated squonk mod is easy to use and fun to vape. The flavor and performance are stellar, and the smooth, leak-free squonking is effortless no matter how you hold the mod. Like I said in the review, these qualities might not be as headline-worthy as Vandy Vape's fans seem to think, but squonk fans have an awful lot to like in the Pulse.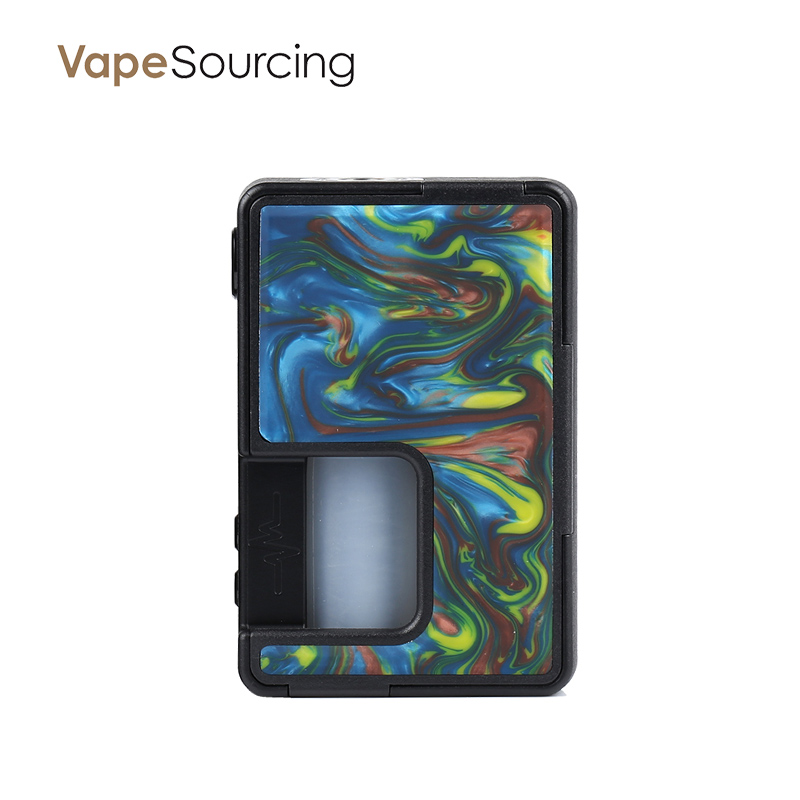 Vandy Vape Pulse BF 80W Squonk Mod Specs:

High-End Version (Includes 30mL Refill Bottle)
Size: 82mm x 56mm x 27mm
Screen: 0.91″ OLED
Vandy Vape Chip (Advanced) (High-Efficiency / High-Accuracy)
80W Max (Regulated Mod) / Adjustable Wattage
Rapid Firing / Precise Output Control
Output Voltage: 0.5 – 8.5V
Resistance Range: 0.05- 3oVandy (VW) / .05- 1.5oVandy (TC)
Temperature Range: 200-600°F / 100-315℃
Protections (Overheating, Overcurrent, Short Circuit, Open Circuit, Overtime)
Low Battery Warning
1 x 18650 / 1 x 20700
Leak-Proof 510 Connector (Multiple Seals)
Easy Grip Squonk Bottle
6 Colors to Start
Pulse BF 80W Resin Mod & Pulse BF 80W Carbon Fiber Mod

Vandy Vape Pulse BF 80W Squonk Mod Contents:

1x Pulse BF 80W Box Mod
1x 8ml Squonk Bottle
1x QC USB Cable
1x 18650 Adapter
1x User Manual
1x 30ML Silicone Refill Bottle (Optional)
If you're one of the many vapers who is looking to dive into this rising squonk craze, you're in the right place. And there's a good chance for you that your next mod purchase at vape online cheap will be one of the devices in this article. Starting now!
>You may also want:
https://vapesourcing.com/vandy-vape-paradox-rda.html
>You may also interest: