Today let me tell you a pocket-friendly but powerful e cigarette kit-Vaporesso XTRA. It have excellent flavor and steam, Let's briefly introduce its features.
First, the XTRA by Vaporesso not only looks exquisite due to its striking style and color range, but also its exquisitely textured side panel design under the fingertips, and the palm feels good. At the same time, its 900mAh integrated battery should enable users to smoke anytime, anywhere using the power level provided.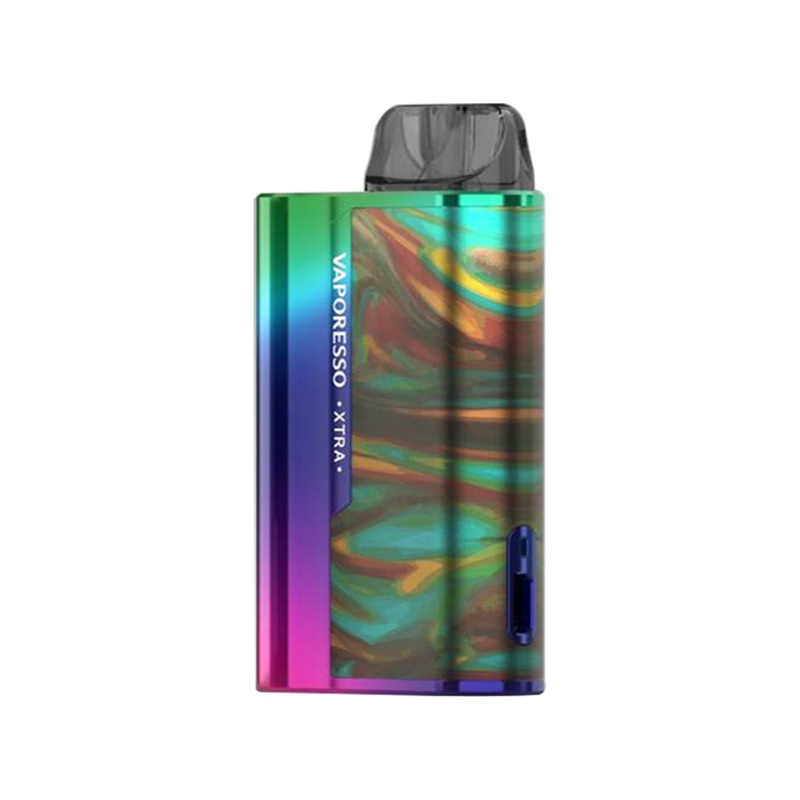 The battery-level LED display will notify you when it is ready to charge. It also operates a simple pull trigger mechanism and a simple on-off switch at the bottom of the device for easy operation.
With the Vaporesso vape Xtra Unipod refillable pods, thanks to its worry-free side filling system, you can easily add your favorite vape juice, while upgrading the cotton in coils, you can perfectly transport vape. The Unipod pod has two designs-one with a fixed 1.2ohm coil for atomization from the mouth to the lungs-and another with a fixed 0.8ohm grid coil for those who want to experience a truly impressive people in deep vape clouds.
The 0.8 ohm meshed unipod is suitable for higher VG e-liquids, while the 1.2 ohm coiled unipod is suitable for lower VG and higher nicotine strength electronic juices or nicotine salts. For those who are not sure which pod is best for them, both are included in the kit.
Xtra is perfect for those who like mouth-to-lung vape, new vapers or experienced vapers who want a small and powerful pocket-friendly device. Available in a variety of eye-catching colors-just pick what you like!
You may also want: