Well, in the end, I prepared for you one of the most interesting new products from the beginning of 2020. The legendary insider from Teslacigs returns in the guise of a hearth, but it did not betray himself, and remained a varivolt. What else to add – get acquainted with Teslacigs Invader GT Kit.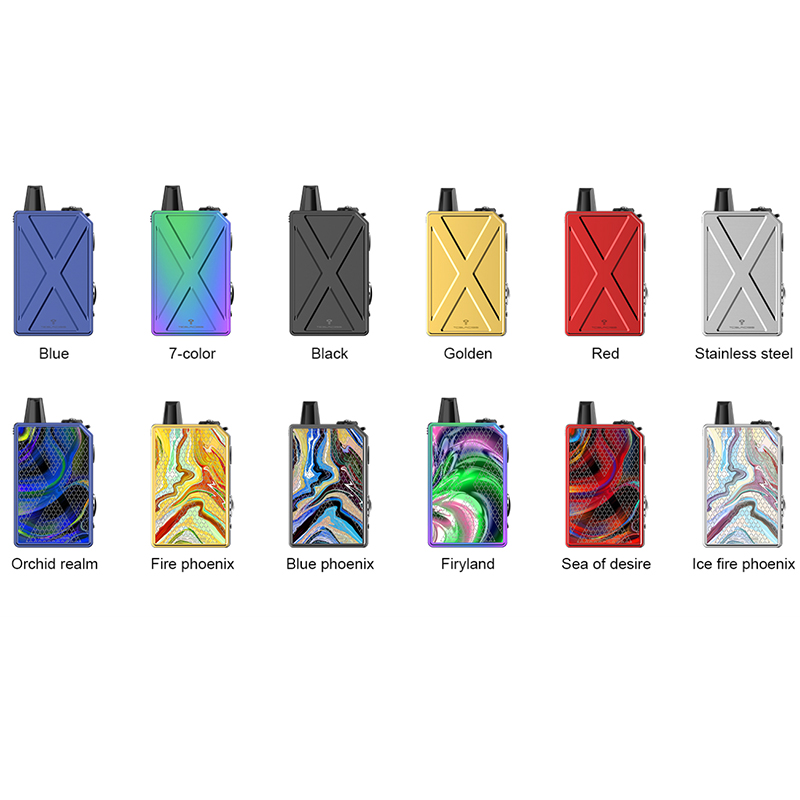 Parameters
Dimensions: 68 x 43 x 19.1mm
Weight: 110g
Case material: metal + plastic
Power: built-in 1200mAh
Cartridge capacity: 3.0ml
Evaporator resistance: 0.2 / 0.3 / 0.6 / 0.8Ω, RBA
Output power: 7 – 50W
Voltage range: 3.2 – 4.2V
Operating mode: POWER
Protection: against low / high resistance, from overheating, from short circuit, from overcharging / overdischarge
Connector type: magnetic
Screen / diagonal: no
As you managed to notice, our eminent Teslacigs retained his unconditionally recognizable appearance, this will definitely benefit him. Moreover, this applies to both the outlines of the case and the decor of the panels.
Airflow adjustment is present, it is executed in the manner of aegis boost – a rotary plate. Moreover, the air intake is upper, which certainly promises the desired impenetrability. We turn to the sub mod controls. The control panel is crowned by an LED indicator of the battery charge level, which serves as a reference to a famous ancestor. Below you can see not a small fire button.
Therefore, we can state that the insider, as he was a brick, remained so to them. By the way, it is also worth noting the small dimensions of the device. Although they are given, probably without taking into account the installed cartridge with drip tips.
Replaceable cartridge of good capacity, will refuel on the side. Still, you will have to remove it from the box mod for this procedure. A huge number of replaceable evaporators are offered, plus there is a serviced base. But just which of them will be in the kit remains a mystery.
Other Mod Pod Kit you may prefer:
RPM80 Pro Pod Mod Kit