With the rapid development of best pod vape, many products are accompanied by novel designs. Today I want to introduce you to two stylish pod system kits, Vaporesso Aurora Play with a lighter design and Suorin Air Plus like a card. Which unique design will hit you?
The Vaporesso Aurora Play Kit is the second pod kits from vaporesso. It has a brand new design shape like the Zippo lighter. Let's have a look at it.
Due to its unique design, it really likes a zippo, which is the preference of most smokers. The size of the kit is 80 * 46.5 * 16.7mm, which is a regular size lighter. For the pod kit, its size is not very good. For additional features, you'll get a fill of the lighting because it has a similar sound when you open the top cover. The body of the kit is made of zinc alloy.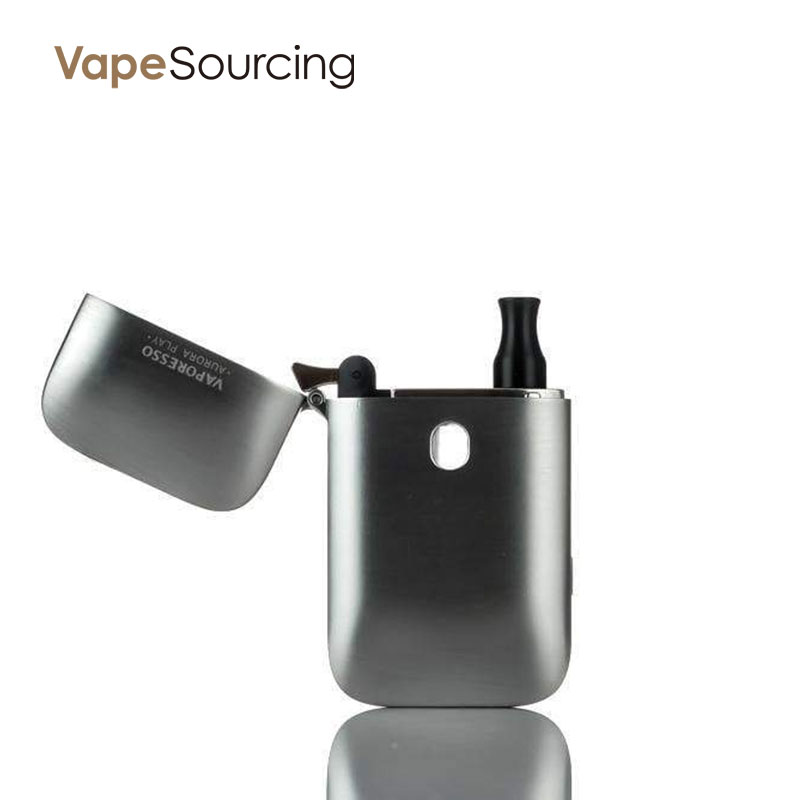 Thanks to its advanced technology, the kit is of high quality both in terms of touch and vision. On the side, we can get buttons, LEDs, and USB charging ports. During the atomization process, the indicator lights up to display the battery power in three colors. We can use the button to turn on/off and adjust the output level. When the battery is down to medium level, it only supports 10W output power because the chipset does not support boost.
The Suorin Air Plus Pod System is the latest portable masterpiece of the Suorin Air collection. Unique card style and exceptionally ergonomic design. Suorin AirPlus upgraded the 930mAh battery and 3.2ml refillable E-liquid capacity. The AirPlus Pod system features a baffle design with a 0.7-ohm coil and a 0.8-ohm coil, with the best flavor of nicotine salt and high nicotine conventional E-liquid.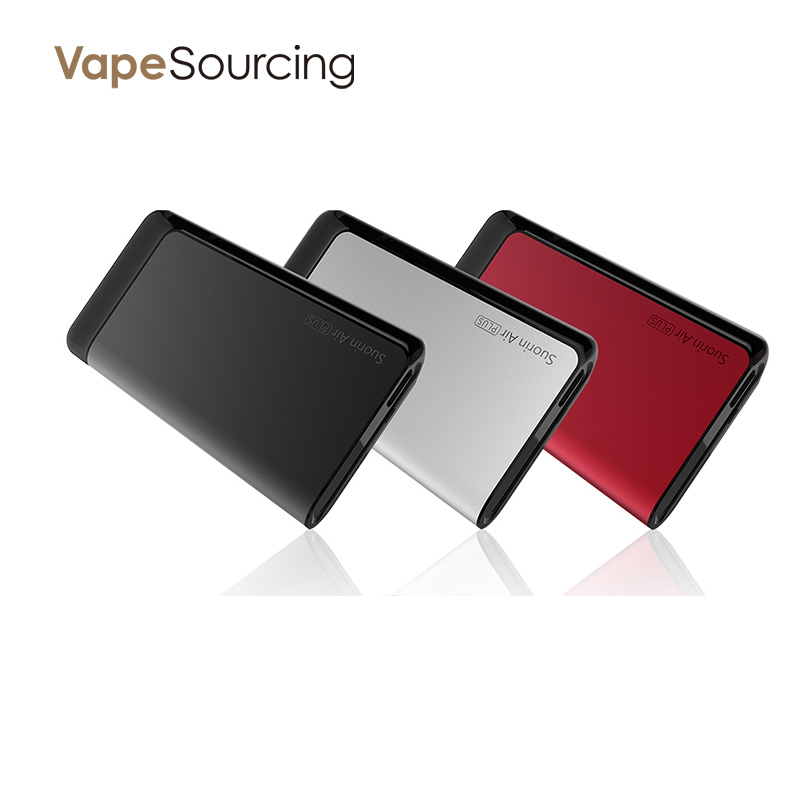 The coil resistance ranges from 0.7Ω to 0.8Ω ohms to take advantage of your favorite salt-based nicotine starter. Suorin Air Plus charges the Micro USB-C for quick charging. Together with the convenient brushed activation ignition system and five LED light battery indicators, the Suorin AirPlus Pod Kit will give you an amazing atomizing experience.
Do you like their unique designs? Recommend the best place online vape shop to purchase the Vaporesso Aurora Play and Suorin Air Plus.
>You may also want:
https://vapesourcing.com/snowwolf-wocket-kit.html
>To read more: