The RATH RDA by Vandy Vape is a rebuildable drip irrigation atomizer with a diameter of 24 mm, made of durable stainless steel. RATH RDA's deck adopts easily distinguishable ceramic positive and negative poles, which can support single-coil or double-coil construction.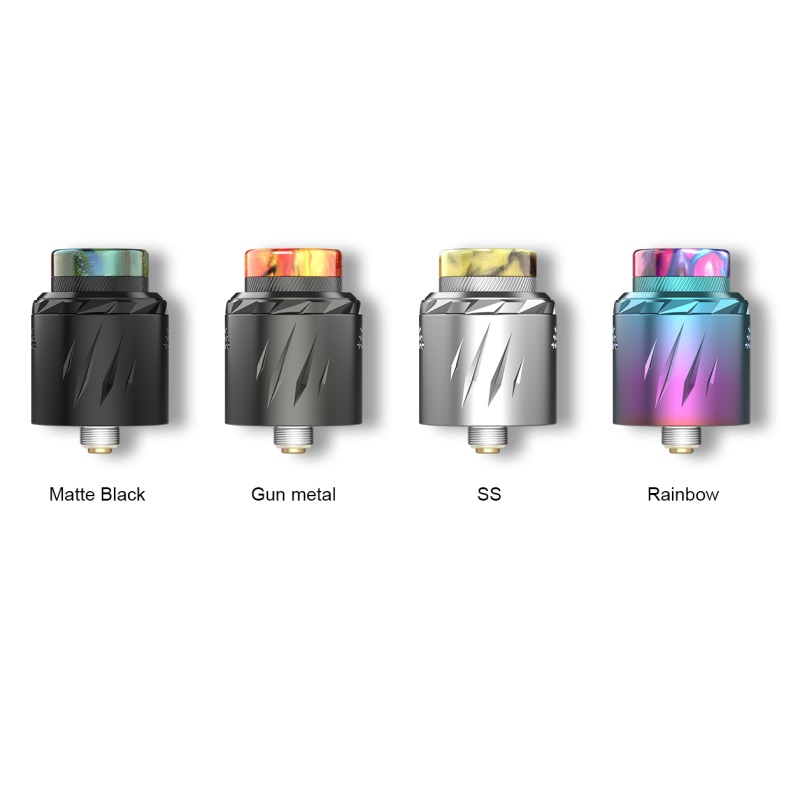 Features:
Support Single/Dual Heating Wire
Ceramic +/- Electrodes
Deep Groove With Large E-Liquid Storage
Various Airflow Adjustment Methods
Replaceable Drip Tip Decoration
Parameters:
Size: 23mm (H) x 24mm (D)
Capacity: 2mL
Ceramic + / – Electrodes
Deep Groove w/ Large eJuice Capacity
Multiple Airflow Adjustment Options
Single & Dual Coil Use
Squonk Supported
Colors: Gunmetal, Matte Black, Rainbow, SSthc max rda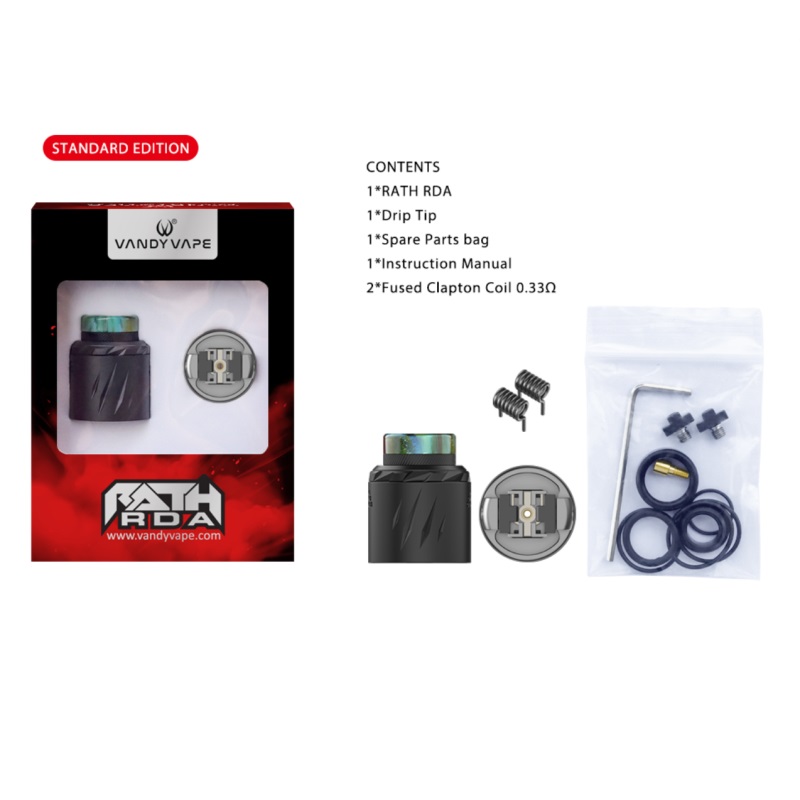 Its metal cover has some honeycomb-shaped pores, which are easy to adjust. Just rotate the lens barrel to choose what you want. When the airflow enters RATH RDA, RATH RDA vape will bring an excellent e-cigarette experience.
In addition, the Vandy Vape deep tank has a larger storage space for e-liquid, and the bottom feed is supported by nails. This is very convenient and there is no leakage. The resin drip trip is replaceable. 4 colors to choose from.
Other kits you may prefer:
thc max rda in stock
digiflavor drop rda v1.5 in stock