Are you looking for vape kits for touch screen design? Today I want to introduce you the Vaporesso Luxe Kit and Vaporesso Revenger X. They are both come from the company of Vaporesso, and they all have beautiful touch screen design and have the same maximum output power of 220w, let's take a look at it!
>>Vaporesso Luxe Kit 220W With Skrr Tank 8ML
The luxe vaporesso with great power. It is suitable for dual 18650 batteries and has a maximum output power of 220W. Luxe features a 2.0-inch TFT color touch screen for a spacious, wide operator panel. Luxe's tactile vibration buttons help you easily explore vape!
The included SKRR tank features a four-flow air distribution system that delivers refined flavor and warmth by maintaining a cool air stream. The bullet-shaped internal structure also effectively eliminates spitting. The kit is equipped with a new QF mesh coil and QF ribbon coil. It is also compatible with all GT cores.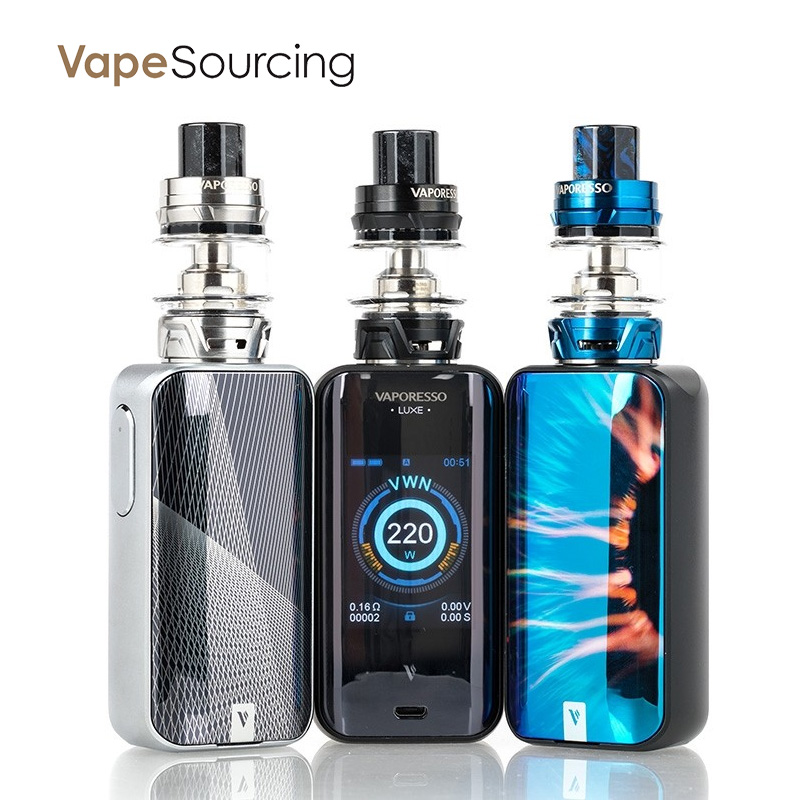 >>Vaporesso Revenger X Kit 220W
The Vaporesso Revenger X Kit is a device for the future. Equipped with 220W Revenger X MOD and 5ml NRG Tank (or 2ml NRG Mini Tank). The Revenger X features a highly responsive touch button with an immersive and more integrated look. Powered by the latest OMNI board 2.2 chip, Revenger X has a more friendly UI in addition to advanced settings and output modes. Paired with the NRG tank, it features a twist-open fill design and an adjustable bottom airflow. Together with the various GT cores, you can enjoy different vaping flavors.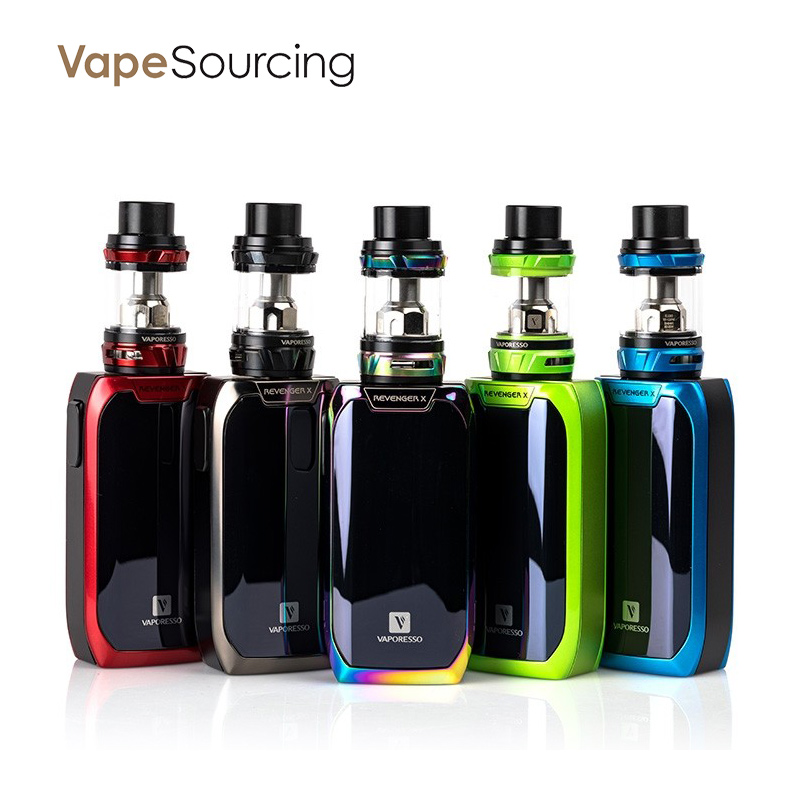 >>I hope you will like the two Vaporesso kits. If you like them, please go to vapesourcing cheap online vape shop to buy them.
>You may also like
https://vapesourcing.com/vaporesso-luxe-zv-kit.html
>Read more
Want To Find New Vape Pods? Here Are Eleaf Elven And Innokin DV