The Voopoo Argus GT is light but powerful, making it an ideal combination for box Mod Vapers. When you buy an Argus GT, you even get a cool military-style protective cover to help with storage and transportation.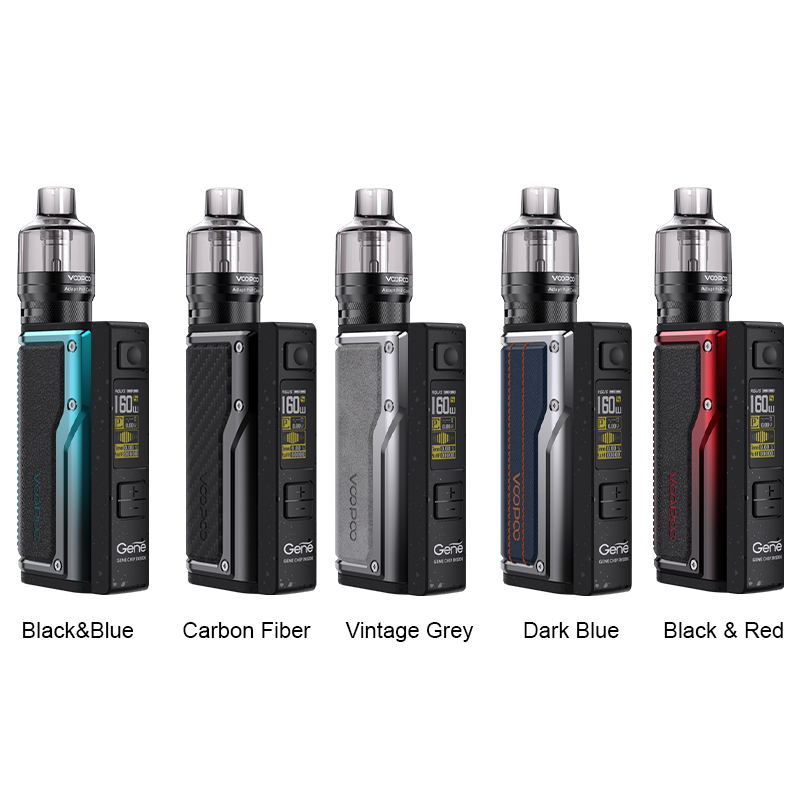 It is powered by dual 18650 batteries (sold separately) with a transmission power of 5-160W and supports nickel, titanium and stainless steel wires. VOOPOO vape's flagship chipset GENE.TT chip can control Argus GT and simplify your e-cigarette experience as much as possible.
Argus GT and GENE.TT draw inspiration from sports cars and provide speed, safety, performance and durability. Super fast shooting, 8 protection functions, excellent coil and durable casing.
Voopoo PnP Pod storage tank is one of the most adaptable storage tanks. The kit comes with two coils, a 0.2 ohm VM5 grid and 0.15 VM6 grid. Both are recommended to be used with vape juice of 10 mg or less.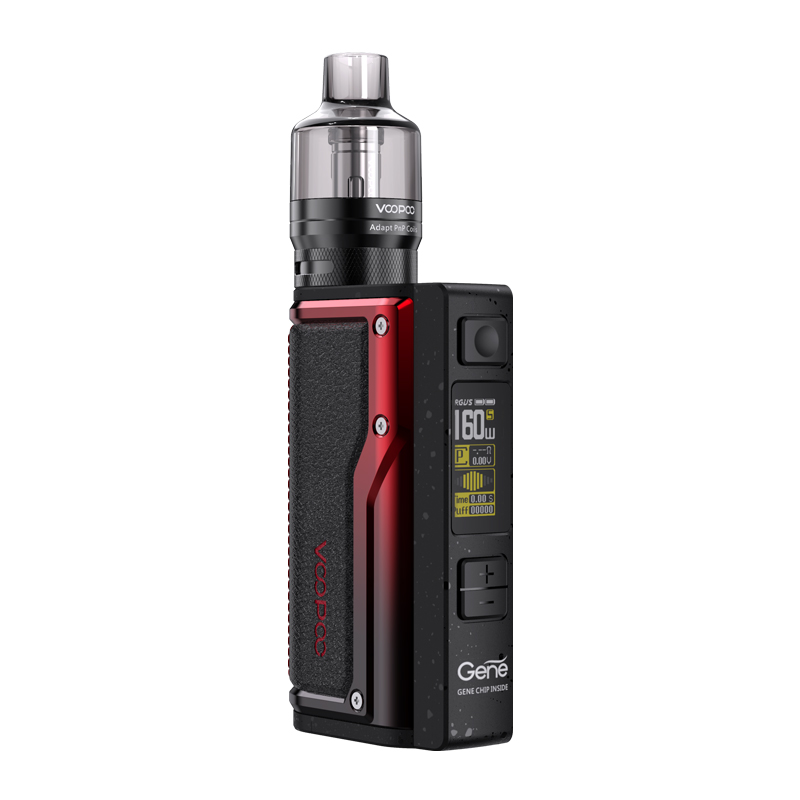 There are 9 kinds of PnP coils in total to choose from, including DIn's PnP-RBA. Plug and play coils are just that, plug and play. All you need to do is pull out the coil and slide in the new coil. The 4.5 ml pod is made of PCTG, which provides better protection than glass.
The pod mod kit is fixed to the base with strong magnets to ensure that it does not rattle. At the bottom of the base is a knurled adjustable air ring for the coil to flow to you. On the side of the Argus GT mod is a Type-C charging slot, which supports fast charging, so you can spend more time on e-cigarettes.
Other kit you may like:
jex xtra pas cher
jex star pas cher