Today I am very happy and excited to introduce the Voopoo VMate Infinity Kit from vape online store, the latest addition to the Voopoo family and a very popular product. The VMATE Infinity Edition features a new design, this collection comes in 5 brilliant colors and imaginative meanings. The upgraded ITO technology brings you the original sweetness, which is the best choice for flavor lovers. The silver ion cigarette holder provides you with a reassuring electronic cigarette experience. The unique double-hole structure isolates condensed water and does not leak, which can save you a lot of worries.
This Voopoo's VMate Infinity Edition is their latest iteration of their already popular pod vape kit. The Infinity Edition brings a slightly tweaked design to suit the needs of the masses. It has a 900mAh battery powered by the Gene.AI chipset for automatic power setting. It's an easy-to-use device with no buttons or fancy features, activated only by automatic drawing, for your daily use. It's worth mentioning that the real upgrade is the new V2 pod, which features improved performance, a dual-hole leak-proof design and an antibacterial mouthpiece.
The Voopoo VMate Infinity Edition is available in 5 colors: Fancy Purple, Golden Brown, Sparkling Green, Gradient Blue, and Dark Grey, which is sure to suit your yan's.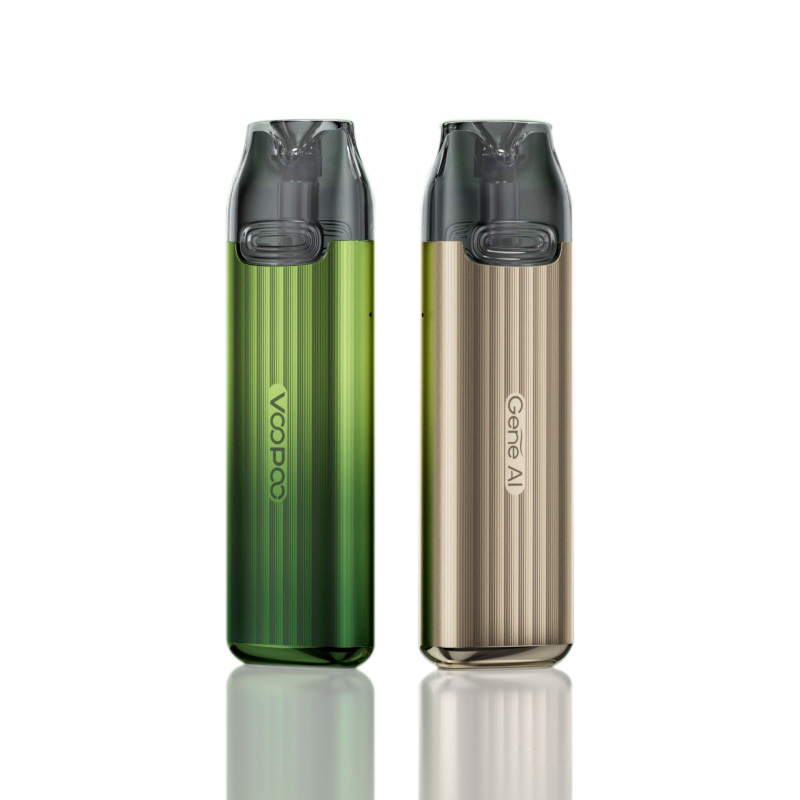 Parameters:
Material: Aluminium Alloy+PCTG&Silver Ion
Battery Capacity: 900mAh
Output Power: ≤17W
Output Voltage: 3.2-4.2V
Resistance: 0.7-3Ω
Capacity: 3ml
Fit For: VOOPOO Vmate V2/V.THRU Pro Pod Cartridge
Voopoo Vmate Infinity Features:
Built-in 900mAh battery with 17W max output
Fully-lip design, auto draw design and auto power matching
3ml e-juice capacity, easy refilling system
5 freshness seal technique
Brand new design with brilliant colors and imaginary meanings
Adopts upgraded ITO technology for original sweet flavor
VOOPOO V.THRU Pro Pod Cartridge
Silver ion mouthpiece for reassured vaping experience
Vmate V2 Pod with a built-in 0.7ohm coil
Recommended Products:
voopoo vmate e
voopoo drag q
Read More Related Articles: http://vapesecig.net/ltq-vapor-lock-cbd-atomizer/