If you are looking for a highly satisfying disposable vape kit, then definitely check out this vecee maze disposable vape kit. This electronic cigarette can provide adult smokers with a satisfying electronic cigarette experience. Whether it is maintenance or daily setting, it is very simple and easy to operate, friendly to novices.
The appearance of this disposable vape kit is very fashionable and fresh, which can bring you a new and fantastic visual experience. The macaron-like color scheme will make you feel like you are in a dream. The compact body fits easily into your bags and pouches. If you like to be on the go, the device's compact size is also easy to carry.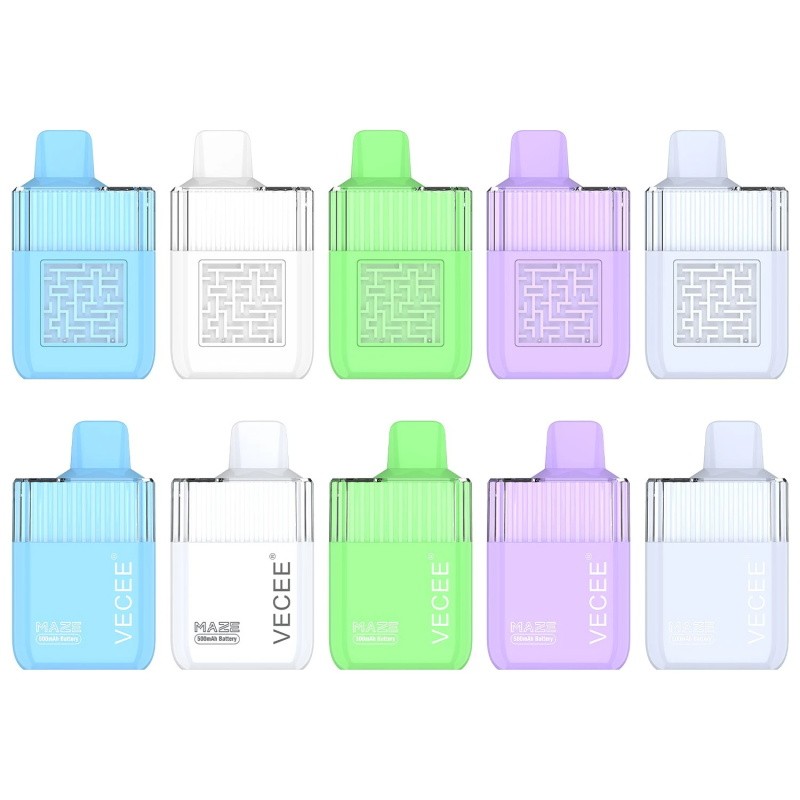 The 1200mAh battery can bring you 6000puffs of power required for steaming, allowing you to enjoy it easily. You can also use the included USB cable to recharge when the battery runs out. The one-button simple operation allows you to start vaping with just one click, which is very convenient.
Whether it is appearance or performance, this device is very worthwhile to start with. Give it a chance, let vecee maze disposable vape kit take you into the wonderful world of vape.
More attractive new products are in our vape store online, you are welcome to choose.
We also want to recommend more boutiques for you: