Are you ready to experience the pinnacle of innovation in the world of disposable vapes? Introducing the UWELL DL8000, a groundbreaking addition to the SMART MASTER series that is set to redefine your vaping journey. As Black Friday approaches, discover why the UWELL DL8000 is not just a disposable vape kit but a game-changer in the market.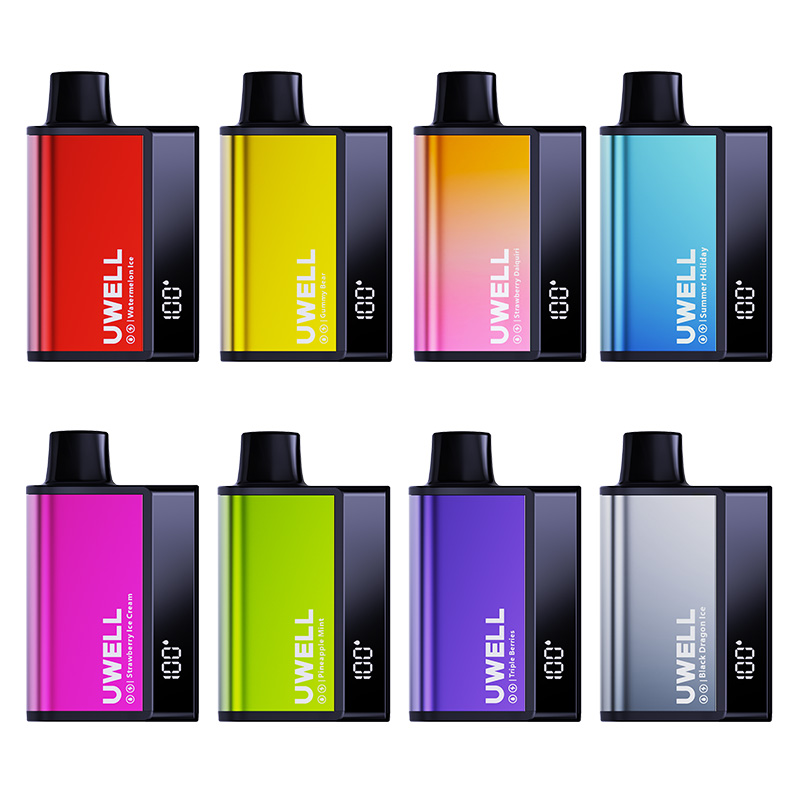 Innovating the Disposable Vape Landscape:
The UWELL DL8000 stands as an innovative addition to the SMART MASTER series, showcasing UWELL's commitment to pushing the boundaries of disposable vape technology. It's not just a device; it's a revolution in design and functionality, setting a new standard for the industry.
Smart Screen Technology:
Breaking new ground, the UWELL DL8000 introduces the first disposable vape with a smart screen display. Real-time updates on e-liquid levels and battery status provide users with unprecedented control and insight into their vaping experience. This smart screen technology reflects UWELL's dedication to enhancing user convenience and satisfaction.
Unrivaled Capacity for Extended Enjoyment:
With an 18ml e-liquid capacity, the UWELL DL8000 stands out in the market, ensuring a prolonged and satisfying vape experience. Paired with a robust 650mAh battery, this disposable vape supports up to 8000 puffs, catering to both occasional and frequent users. It's the ideal companion for Black Friday, offering longevity without compromising on performance.
Revolutionary Coil and Flavor Technology:
Experience efficient heating and even e-liquid distribution with the 1.2Ω mesh coil utilized in the UWELL DL8000. The proprietary Pro-FOCS flavor restoration technology ensures a rich, pure, and consistent vaping experience, making each puff a flavor sensation. Prepare for a taste journey like never before.
Aesthetic Design Meets Practicality:
The UWELL DL8000 doesn't just excel in performance; it captivates with its sleek profile. The combination of metallic finish and textured plastic stripes not only provides a luxurious feel but also ensures a slip-proof grip. Aesthetic design meets practicality, making it a stylish accessory for the modern vaper.
As you gear up for 2023 vape Black Friday deals, make sure the UWELL DL8000 is on your radar. Elevate your vaping experience with a disposable vape kit that goes beyond the ordinary, offering innovation, style, and unparalleled performance. Embrace the future of disposable vapes with the UWELL DL8000.