In the ever-evolving landscape of vaping technology, the CCELL Sandwave 510 Battery emerges as a true trailblazer, setting new standards in performance and reliability.
This remarkable battery showcases the pinnacle of innovation, combining advanced CCELL technology with a host of features that guarantee an unparalleled vaping experience. Whether you're a seasoned vaper or a curious newcomer, the CCELL Sandwave 510 Battery is poised to redefine your vaping journey.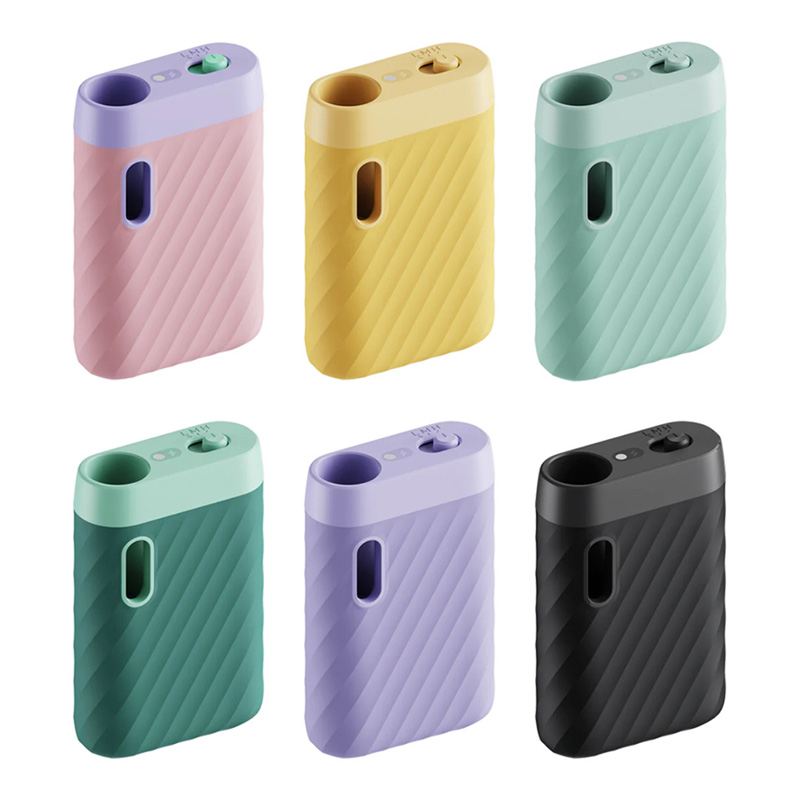 Unveiling the Next Generation of Vaping Technology
Introducing the CCELL Sandwave 510 Battery – a testament to the remarkable strides made in vaping technology. Designed to provide a level of performance and dependability that leaves a lasting impression, this battery embodies the essence of cutting-edge engineering.
Unparalleled Performance through Advanced CCELL Technology
At the heart of the CCELL Sandwave 510 Battery lies the foundation of its excellence – advanced CCELL technology. This technology ensures that every hit you take is characterized by rapid heating, immediate vapor production, and an explosion of intense flavor. Say goodbye to waiting and hello to instant gratification as you revel in a vaping experience that's nothing short of exceptional.
Form Meets Function: Ergonomic Design and Compact Size
Crafted with both aesthetics and functionality in mind, the CCELL Sandwave boasts an ergonomic design that fits comfortably in your hand. Its compact size is a nod to the modern vaper's on-the-go lifestyle, ensuring that you can enjoy your vaping moments anytime, anywhere, with the utmost ease.
User-Friendly Interface for Effortless Vaping
Navigating the CCELL Sandwave 510 Battery is a breeze, thanks to its user-friendly interface. The intuitive button layout and LED indicators allow for effortless operation, making it an ideal choice for both beginners and experienced vapers. With just a few clicks, you're on your way to a satisfying vaping experience.
Tailored to Your Preferences: Customizable Voltage Options
The CCELL Sandwave empowers you to take control of your vaping experience. With customizable voltage options, you can fine-tune your device to match your preferences perfectly. Whether you're seeking mellow clouds or bold flavor, this battery accommodates your desires with precision.
Long-Lasting Power and Versatility
Equipped with a robust 650mAh capacity, the CCELL Sandwave ensures that your vaping sessions are not cut short. What's more, the battery supports fast charging, minimizing downtime and maximizing enjoyment. Its compatibility with a wide range of 510 threaded cartridges further enhances its versatility, allowing you to explore various vaping possibilities, from oils to e-liquids to wax.
A Smooth Journey for All
Regardless of your experience level, the CCELL Sandwave 510 Battery guarantees a smooth and enjoyable vaping experience. Its user-friendly nature, coupled with its cutting-edge technology, caters to both beginners and seasoned vapers, ensuring that everyone can partake in the pleasures of top-notch vaping.
Redefining Vaping Standards
In a realm where innovation knows no bounds, the CCELL Sandwave 510 Battery Vaporizer Kit stands as a beacon of excellence. It signifies a shift in the vaping industry, setting new benchmarks for performance, reliability, and user satisfaction. Whether you're chasing clouds or indulging in flavor, the CCELL Sandwave is prepared to guide you through an extraordinary vaping journey that's nothing short of exceptional.