Coilart has invited a fashionable Italian designer to design their cheap vape kits, is changing the way we perceive mod devices. Their LUX 200 and Mino pod Kit showcased its breathtaking appearance.
CoilART LUX 200 Kit 200W with LUX Mesh Tank
CoilART LUX 200 Kit is powered by a pair of 18650 batteries. Inside the zinc frame is the EAGLE chip, capable of delivering 200 watts of power in 0.005 seconds. Also supported by thermal control and 10 different protection systems. Firmware can always be updated via USB-port. Resistance ranges from 0.05 to 3.0 ohms.
The LUX 200 is completed with the mesh tank, equipped with branded coils on the grids – M1 and M4. Driptip and the device case is made of epoxy resin under the color and style of the box mod. The filling hole is located on top. There is a ring to adjust the torque. The tank allows you to fit 5.5 ml e-juice.
CoilART LUX 200 Parameters:
Size: 89* 53* 25mm
Output: 5W – 200W
Battery: dual 18650 batteries(not included)
Resistance range: 0.05Ω – 3.0Ω
Mode: VW/TC-Ni/TC-Ti/TC-SS
Temperature range: 95-315℃ / 200-600℉
Thread: 510 spring loaded connector
LUX Mesh Tank
Size: 24* 50mm
Drip Tip: 810
Capacity: 5.5ml
Resistance: 0.15ohm M1 Coil 50-90W (Best 60-80W), 0.15ohm M4 Coil 80-150W (Best 100-120W)
CoilART Mino Kit 320mAh Pod System Kit
The CoilART Mino Kit is an AIO Kit that uses a draw activated firing mechanism, is powered by a built-in 320mAh battery with a max 13W output. This is a simple but elegant Pod System that just works. CoilART MINO POD MINO POD features draw activated firing mechanism and Gold Plated Proprietary Connection.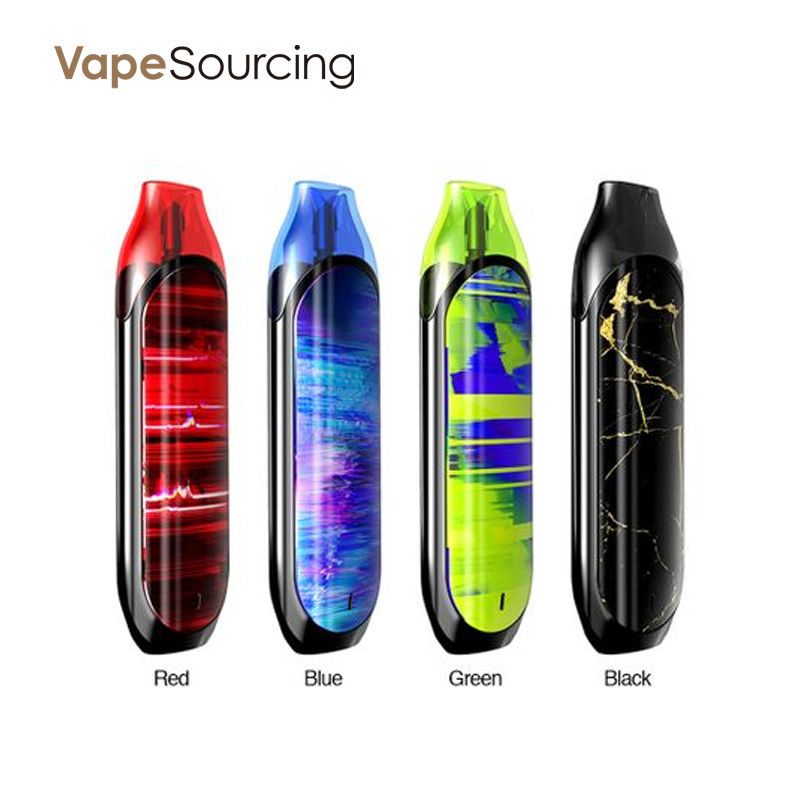 CoilART Mino Parameters:
Max Output: 13W
Battery: 320mah built-in battery
Capacity: 2ml
Resistance: 1.8ohm
Thread: Gold Plated Proprietary Connection
If you like the Italian Marble new CoilART kits, you can buy it at the vapesourcing online shop vape. For more information about vaping, please visit vapesourcing.com.
>You may need a vape juice:
mr salt e peppermint patty e-juice
>Read more: