As a passionate vaper, I'm always on the lookout for vaping devices that combine convenience, performance, and endurance. Recently, I had the opportunity to try out the Prime Bar vape 8000 Puffs Disposable Vape Kit, and I must say, it left a lasting impression.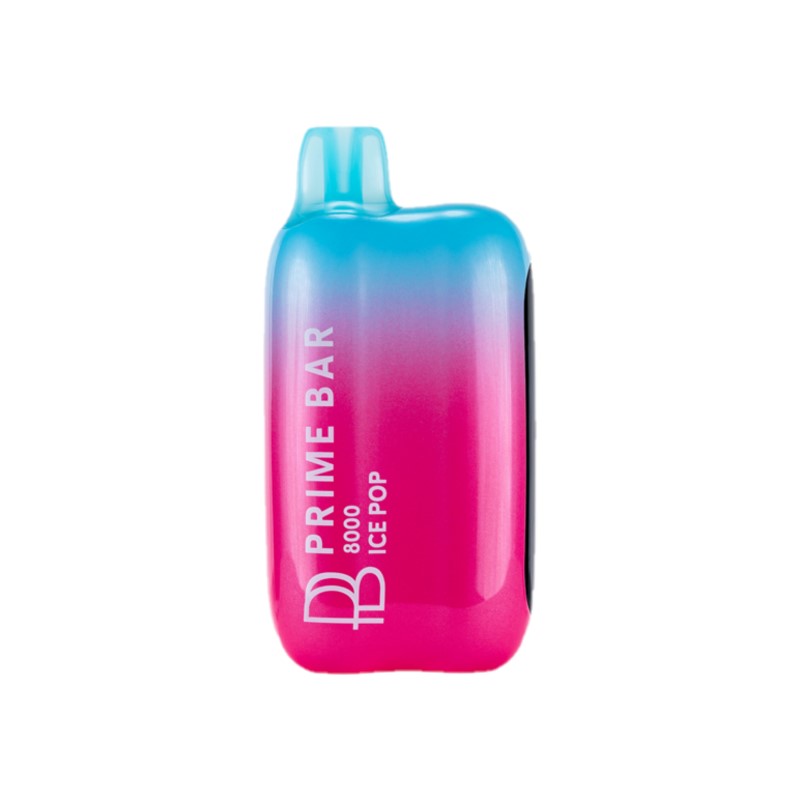 Parameters:
Battery Life: Exceptional, up to 8000 puffs
E-Liquid Capacity: Generous 6.5ml
Flavor Options: Wide range available
Nicotine Strength: Varies by choice
Portability: Compact and ergonomic design
Activation: Draw-activated for convenience
Battery Life:
One of the standout features of the Prime Bar 8000 is its exceptional battery life. Equipped with a powerful internal battery, this disposable vape kit can deliver up to a whopping 8000 puffs on a single charge. This is a game-changer for vapers who dislike the hassle of frequent recharging or carrying spare devices.
E-Liquid Capacity:
The Prime Bar doesn't disappoint when it comes to e-liquid capacity either. With a generous 6.5ml of pre-filled vape juice, you can enjoy your favorite flavors for an extended period without the need for constant refills. This is especially convenient for vapers who are always on the move.
Flavor Options:
Variety is the spice of life, and the Prime Bar understands that. It's available in a wide range of delectable flavors, catering to different palates. Whether you're into fruity, menthol, or dessert flavors, there's something for everyone.
Nicotine Strength:
For those who require a nicotine fix, the Prime Bar offers options with varying nicotine strengths, allowing you to choose the one that suits your preferences.
Compact and Portable:
Despite its impressive capacity, the Prime Bar retains a sleek and compact design, making it easy to carry in your pocket or bag. Its ergonomic shape ensures a comfortable grip during prolonged vaping sessions.
Draw Activation:
Operating the Prime Bar is a breeze, thanks to its draw-activated mechanism. Simply take a puff, and the device automatically activates, delivering a smooth and satisfying vaping experience.
Conclusion:
In conclusion, the Prime Bar 8000 Puffs Disposable Vape Kit stands out as a reliable and long-lasting vaping companion. With its exceptional battery life, ample e-liquid capacity, a wide range of flavors, and user-friendly design, it caters to the needs of both novice and experienced vapers.
If you're looking for a disposable vape kit that delivers extended vaping enjoyment without compromising on flavor and convenience, the Prime Bar 8000 is certainly worth a try.