The Elfbar BC5000 comes pre-filled with 13ml of e-liquid containing 50mg of nicotine salts for a strong, satisfying boost. The nicotine salt formula is designed to provide a smooth and satisfying experience without any harshness or irritation.
One of the standout features of the Elfbar BC5000 is its humbucker system, which ensures you get the purest, tastiest hit every time. The dual mesh coils are designed to heat your e-liquid evenly and consistently, providing a smooth and satisfying smoking experience.
Another great feature of the Elfbar BC5000 is its rechargeable battery with a capacity of 650mAh. That means up to 5000 puffs on a single charge, making it perfect for anyone wanting a long-lasting disposable vape. Now we will introduce you with two popular flavors.
What flavor are Sour Apple Elf Bars?
Taste: Sour Apple Elf Bar BC5000 e-cigarette tastes of sour green apple in every puff. This incredible sweet and sour combination is perfect for vapers who enjoy the authentic taste of apples.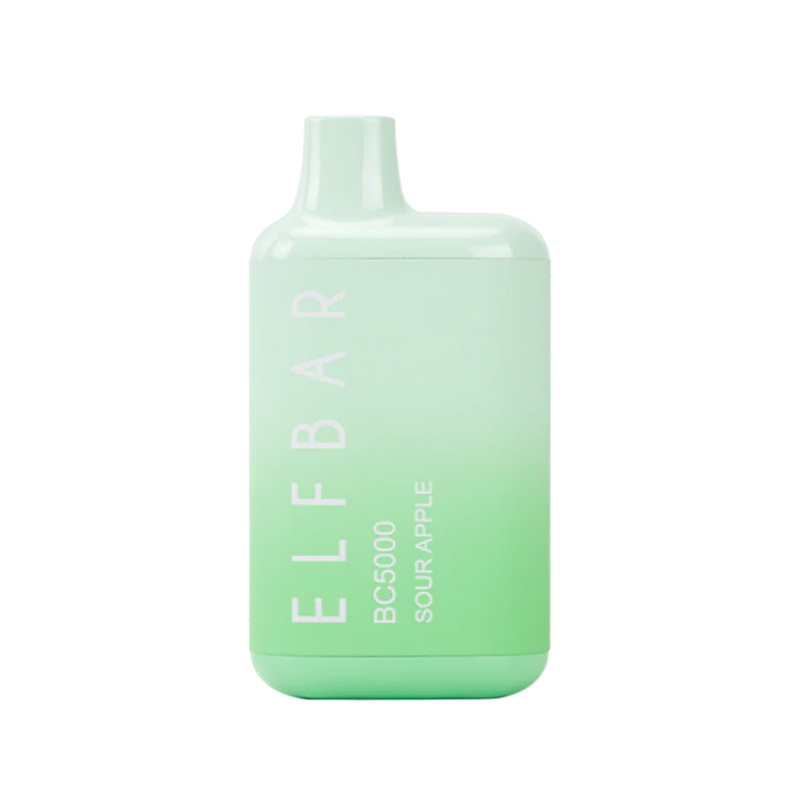 Experience the latest improvements in pre-filled single-use devices that deliver enhanced performance without compromising compactness and durability. This disposable e-cigarette is designed to be conveniently charged with the included Type-C charging cable.
Each Elfbar disposable device is pre-filled with nicotine in the form of 5% (50 mg) nicotine salts. With the BC5000 version, you can enjoy an impressive 5000 puffs before needing a replacement.
What flavors do Sour Candy Elf Bars?
Taste: Sour Candy Elf Bar flavors are filled with a sweet and sour fruit blend, with notes of berries, citrus, grape and melon in every sip.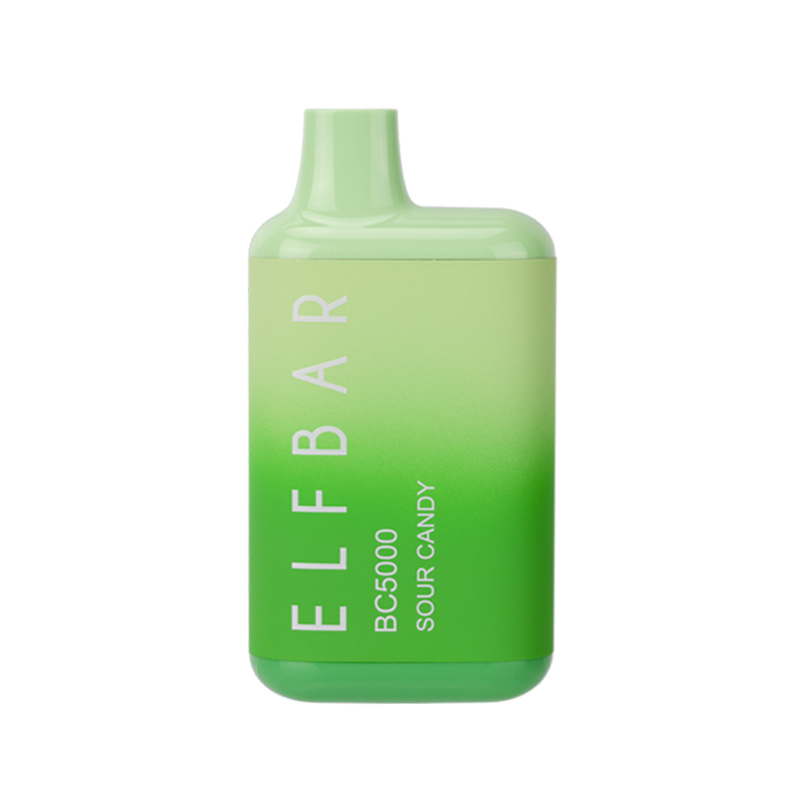 The Elf bar Sour Candy Disposable Vape is the perfect choice for vapers who love bold, full-bodied flavors. The flavor of this disposable e-cigarette perfectly captures the taste of sour candy and is sure to satisfy your cravings.
The device itself is compact and easy to use, making it a great option for anyone looking for a convenient, portable vaping experience. The Elf Bar 5000 Puff Disposable Vape packs a punch in a small but powerful design.
The hip flask container design of this handheld vape pen provides a comfortable user experience, so you can easily smoke for hours without any discomfort.
Summary
Overall, the Elfbar BC5000 Sour Candy Disposable Vape is a great choice for those who want a convenient, portable, and tasty vaping experience. Whether you're a seasoned vaper or just getting started, this device is sure to deliver satisfying hits and the bold flavors you crave.