In the dynamic world of vaping, the Moti Beast Pro 10000 Disposable Vape Kit stands as a true testament to innovation and excellence. With its array of advanced features and exceptional design, this vape device redefines the way we experience vaping.
Let's delve into the world of Moti Beast Pro, a disposable vape kit that's a game-changer in every sense. Let's dive into the features that make the Moti Beast Pro a standout choice in the world of disposable vape kits.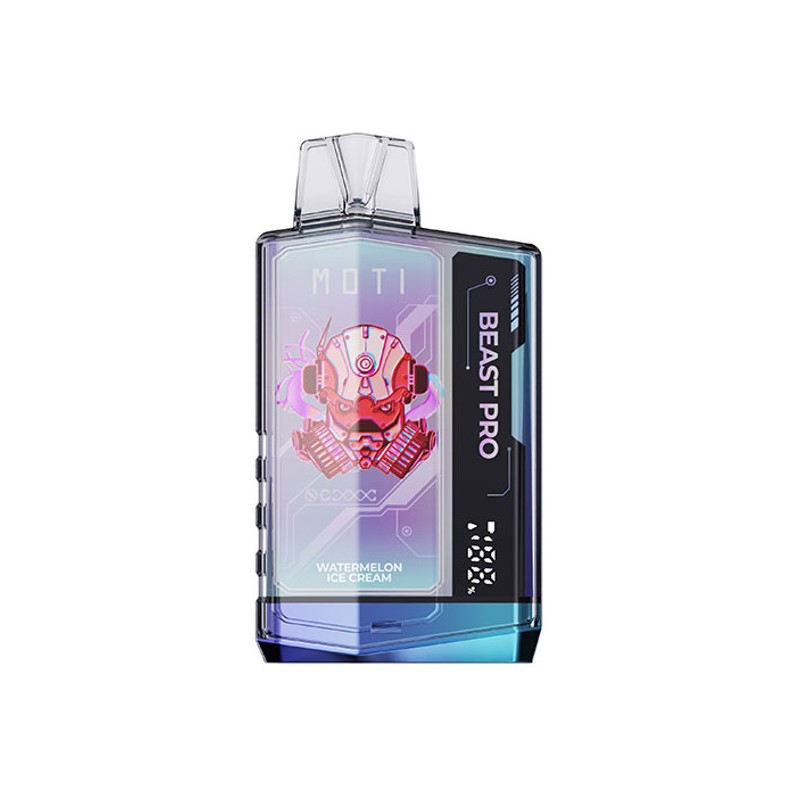 Unveiling the Features
The Moti Beast Pro 10000 Disposable Vape Kit is not your average vaping device; it's a masterpiece that seamlessly blends cutting-edge technology with style. Featuring a digital screen, this vape device provides a visual experience that's both informative and sleek. The dual mesh coil design is another standout feature, enhancing both flavor and vapor production for a vaping experience like no other.
A Journey of Flavor and Performance
One of the most impressive aspects of the Moti Beast Pro is its massive e-liquid capacity. With a generous 16ml capacity, you can immerse yourself in uninterrupted enjoyment without the need for constant refills. The dual mesh coil design ensures that every puff is bursting with flavor, making each draw an indulgence for the senses.
Designed for Ultimate Convenience
The Moti Beast Pro is designed to cater to your vaping needs, whether you're embarking on a short trip or a long journey. With up to 10000 puffs, this disposable vape kit ensures that you have ample vaping time before needing a replacement. The adjustable airflow feature allows you to customize the draw intensity, giving you full control over your vaping experience.
A Symphony of Technology and Style
Powered by a 750mAh battery, the Moti Beast Pro delivers long-lasting performance that keeps up with your vaping demands. The smart digital screen displays battery life in real-time, ensuring that you're always informed and ready to go. The rechargeable feature via Type-C connector adds a touch of efficiency to your vaping routine, allowing you to quickly recharge and continue enjoying your device.
Flavors that Delight the Senses
With an impressive lineup of 15 flavors, the Moti Beast Pro offers a unique and delicious experience for every palate. From fruity delights to classic favorites, there's a flavor for every mood and preference. This extensive variety ensures that your vaping journey is diverse and exciting, catering to your cravings in the most delightful way.
More Than a Vape – It's an Experience
In conclusion, the Moti vape Beast Pro 10000 Disposable Vape Kit is more than just a vaping device; it's an experience, a statement, and a style all its own. Whether you're a seasoned vaper or someone new to the world of vaping, the Moti Beast Pro welcomes you with open arms.
Its blend of advanced features, sleek design, and exceptional performance make it a standout choice that redefines the vaping journey. Elevate your vaping experience with Moti Beast Pro and embark on a vaping journey like no other.