Discover a vaping sensation like no other with the revolutionary HOPO FLIP TIP Ultra vape 1000 Puffs Disposable. This cutting-edge vape device offers a delightful 2-in-1 flavor switch tip capability, empowering you to indulge in two distinct flavors with a simple flip.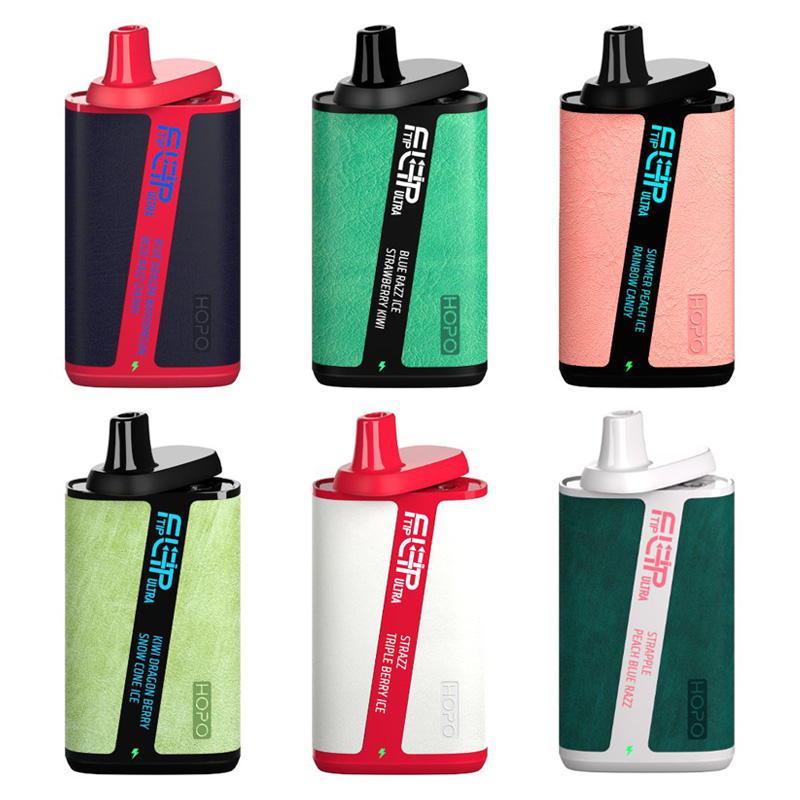 Embrace a world of flavor exploration as you switch effortlessly between Summer Peach Ice's refreshing sweetness and Rainbow Candy's delightful tanginess. With options like Kiwi Dragon Berry's exotic fusion and Snow Cone Ice's coolness, the choices are endless!
The HOPO FLIPTIP Ultra guarantees an impressive 10,000 puffs, allowing you to enjoy extended vaping sessions without worry. Say goodbye to constantly changing cartridges!
Fueled by a powerful 600mAh rechargeable battery, this vape companion ensures lasting performance, and the convenient USB-C connectivity enables swift recharging for uninterrupted pleasure.
Safety and satisfaction are paramount, and that's why the HOPO FLIPTIP Ultra offers a 5% nicotine level, catering to various preferences. Whether you're a seasoned vaper or a newbie, this device offers a seamless experience that satisfies your cravings effectively.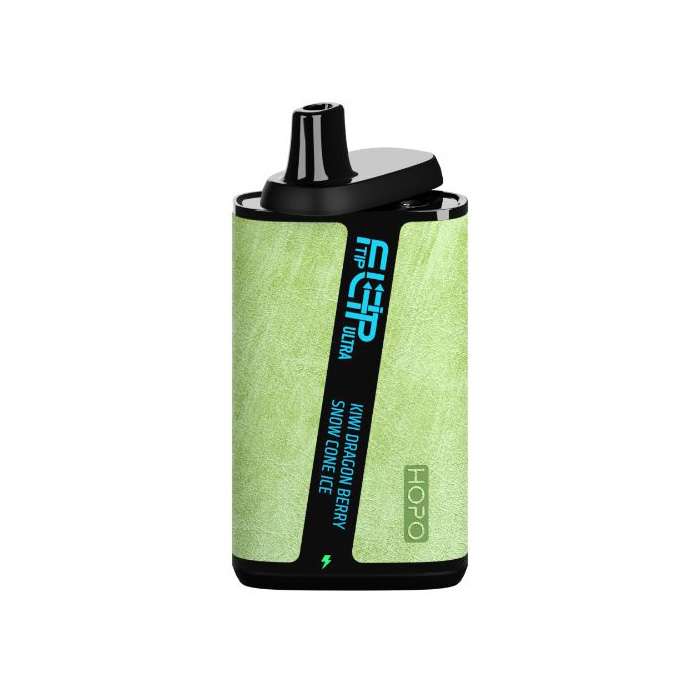 Not only is the HOPO FLIPTIP Ultra feature-packed, but it also boasts an 18ml capacity, giving you more vaping time between refills. Enjoying your favorite flavors has never been this convenient!
Crafted by the reputable manufacturer HOPO, this disposable vape is the epitome of quality, ensuring a smooth draw and consistent flavors throughout. Experience the epitome of vaping excellence with HOPO FLIPTIP Ultra 1000 Puffs Disposable!
Indulge in the world of dual flavors, long-lasting performance, and ultimate convenience. Elevate your vaping journey with HOPO FLIPTIP Ultra, your key to a truly unforgettable vaping adventure!