I just had the most amazing experience with the Vaporesso Target 200 kit, and trust me when I say, it's an absolute game-changer. If you're on the hunt for the ultimate vaping device of 2023, your search ends right here! No need to scour vape e-cigarette shops near you anymore!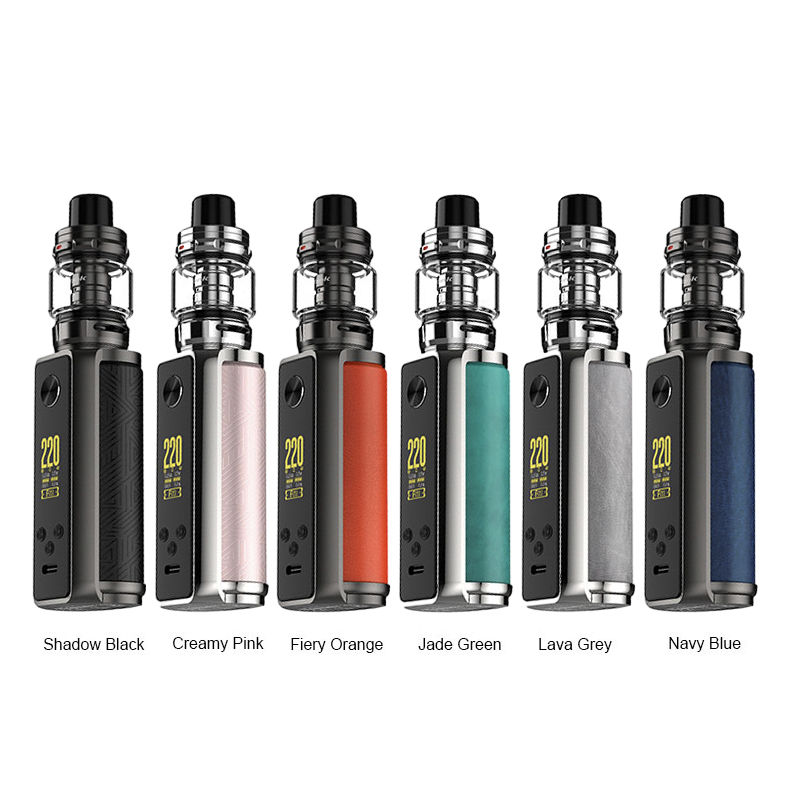 Let's dive into the awesome features of this kit. First off, the Vaporesso Target 200 is powered by dual high-amp 18650 batteries (not included). With a wattage output range of 5-220W, you'll have all the power you need to create those amazing clouds and intense flavors.
The various modes available will truly enhance your vaping experience. The VW mode allows for customization, while the Pulse mode delivers a consistent hit every time. And the F(t) mode? Well, it's a game-changer, offering a precise temperature control that's perfect for those flavor chasers out there.
The Vaporesso Target 200 boasts a sleek zinc-alloy chassis construction, making it not only durable but also stylish. The intuitive firing button and the 0.96″ TFT color screen make navigating through settings a breeze. Plus, the button hinged battery door ensures easy access and convenience.
Now, let's talk about the Vaporesso iTank that comes with the kit. With a 22mm base diameter and a generous 8ml bubble glass capacity, this tank is a cloud chaser's dream. The swivel top fill system with a single fill port makes refilling quick and mess-free.
The Vaporesso GTi coil series delivers exceptional performance. The 0.2ohm GTi mesh coils (rated for 60-75W) and the 0.4ohm GTi mesh coils (rated for 50-60W) produce flavorful and dense vapor. And with the press-fit coil installation, changing coils is a breeze.
To top it all off, the triple slotted bottom airflow control ring allows for precise airflow adjustments, catering to your personal preferences. And the threaded 510 connection ensures a secure connection between the tank and the mod.
In terms of safety, the Vaporesso Target 200 has you covered. It comes equipped with various protections, including short circuit protection, burn protection, low resistance protection, and many more. Vaporesso has thought of everything to keep you vaping safely.
In conclusion, the Vaporesso Target 200 kit is the ultimate vaping device for 2023. With its powerful performance, innovative features, and exceptional tank, it's a true game-changer. So head to buy it online and experience vaping bliss with the Vaporesso Target 200 kit. Happy vaping, everyone!
Recommended Products:
soul nola bar disposable
elf bar lost mary flavors
Read More Related Articles: https://bestvapedeal.de/vaporesso-target-200-kit-mit-itank-2-testbericht/