If you are looking for compact single 18650 best vape mod kits and want it full-featured and available in MTL and DTL vape. Then I would recommend two Vaporesso starter kits, they are the Vaporesso Swag 2 Kit and Vaporesso GEN Kit. Vaporesso has one of the best chipsets on the market, so I believe their performance will be excellent.
The Vaporesso Swag 2 kit has been around for a long time. The original Swag was a popular compact kit but definitely needed a refresh. One of the biggest features of Swag 2 is its shape, so it's great to see that Vaporesso has changed a lot there.
Swag 2 is also equipped with Vaporesso new Axon chipset, so we expect performance to be top-notch. All features will also be listed on the spec sheet, including variable power, smart temperature control, DIY and the new Pulse user mode.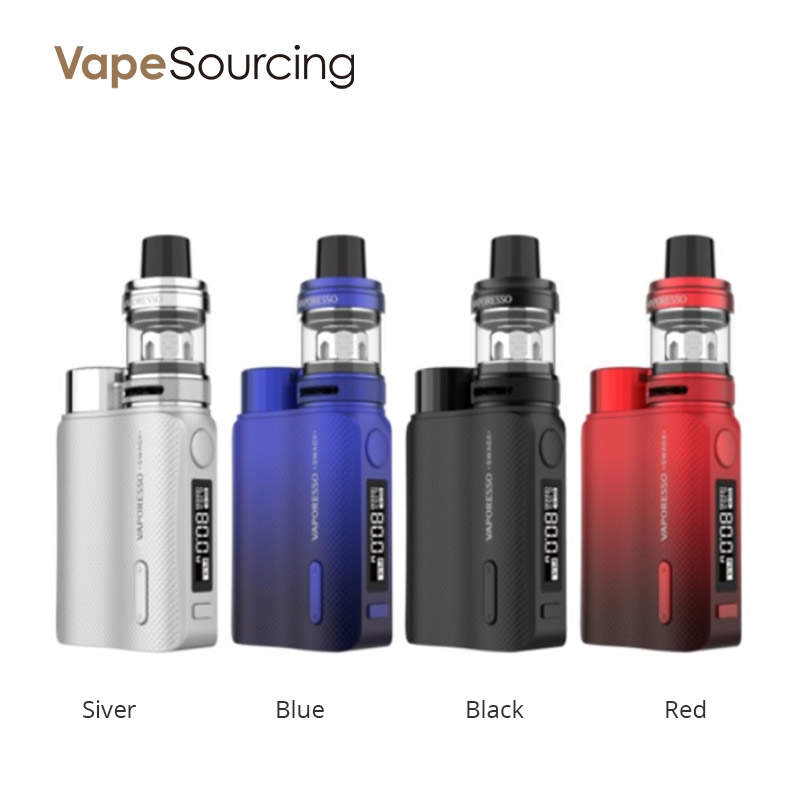 So happy to see the release of Swag 2 and glad that they copied the more modern design and features of the Vaporesso GEN Kit. The same rubber coating is used on the sides of the device. This means that it will be fingerprint and scratch-resistant. They also provided it with a slightly curved body to provide extra comfort and the same two-tone style color design. It still has a 18650 battery and an output of up to 80 watts.
A further design change is that the Swag 2 can now accommodate 25mm diameter tanks. One of the original major defects was that it was limited to 22mm due to the limitation of the battery cover. At launch, 22mm tanks were more popular, so it's great to see that you now have a lot of tank options.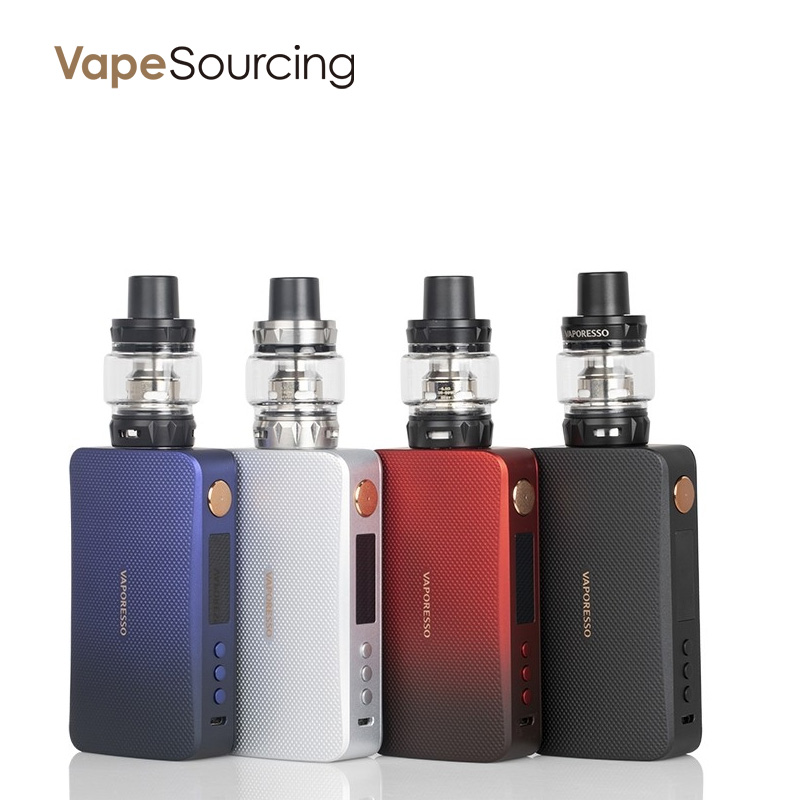 Speaking of the tank, Vaporesso Swag 2 Mod has two options. Depending on whether you are in the European Union, it can be paired with Vaporesso NRG PE tank or NRG SE Mini tank. Both NRG tanks are compatible with the existing GT coil head series. It comes with two coils, a 0.15ohm GT4 mesh coil, and a 0.5ohm GT CCELL ceramic coil.
The Swag 2 kit maintains the same button configuration as the original device, including Vaporesso designated mode buttons. It also has a 0.91-inch OLED screen.
The Swag 2 kit will be available in 4 colors. Red, blue, silver and black.
>>You may also want: